This past week I was able to take part in a church retreat in Nagano Prefecture, which was great in and of itself! But since Nagano is a beautiful prefecture full of amazing natural scenery, I had to take advantage of the opportunity on my way home, which led to a visit to Ryugaeshi Falls (竜返しの滝).
This waterfall is just outside of Karuizawa along the Shiraito Highland Highway, and thus easy to access. The nearby Shiraito Falls (not to be confused with the other by the same name in Shizuoka Prefecture) is also along this road and has many more visitors, but Ryugaeshi is a treat and worth the visit. Though not nearly as wide as Shiraito, it's taller and much more powerful, and since it's not as popular it's easy to photograph without competing with tourists or other photographers. There's a parking area for the waterfall just after passing the toll gate for the road (only 400 yen) and it's only a 10 or so minute walk from there to the fall itself.
Though it's easy to access, this trip actually took a lot longer than I had hoped due to the weather. Not due to inclement weather, mind you – quite the opposite! – the weather was beautiful! But that meant the lighting around the waterfall was uneven and harsh when I arrived. After walking around a bit, I ended up going back to my car and sitting there for at least an hour or so, waiting for the sun to get far enough down in the sky to allow for a better photographic environment. That might seem odd, but it's really an important element in photography. Just because the skies are clear and it feels lovely as a human doesn't mean that's going to show up so easily in a photograph. Honestly, I generally prefer cloudy days for shooting long exposures of waterfalls and such, as it keeps the lighting a lot more even and easier to work with. It actually took another hour and a half after I got out of the car the second time before the lighting worked for me. On the down side, that's a lot of sitting around! On the plus side, by the time the sun was far enough down to provide nice lighting, I no longer needed to use my neutral density filter. And regardless, it was the worth the wait.
This photo was made by a series of edits, starting first in lightroom, then doing some manual blending for the brighter area directly above the falls. This was followed by adding a number of layer adjustments to control the color, contrast, etc. I also used a very light orton effect to help give a slightly softer feel to the lighting.
Camera: Nikon D610
Lens: Nikon 16-35mm
Shot Info: f/11 | 53sec | ISO80 | 16mm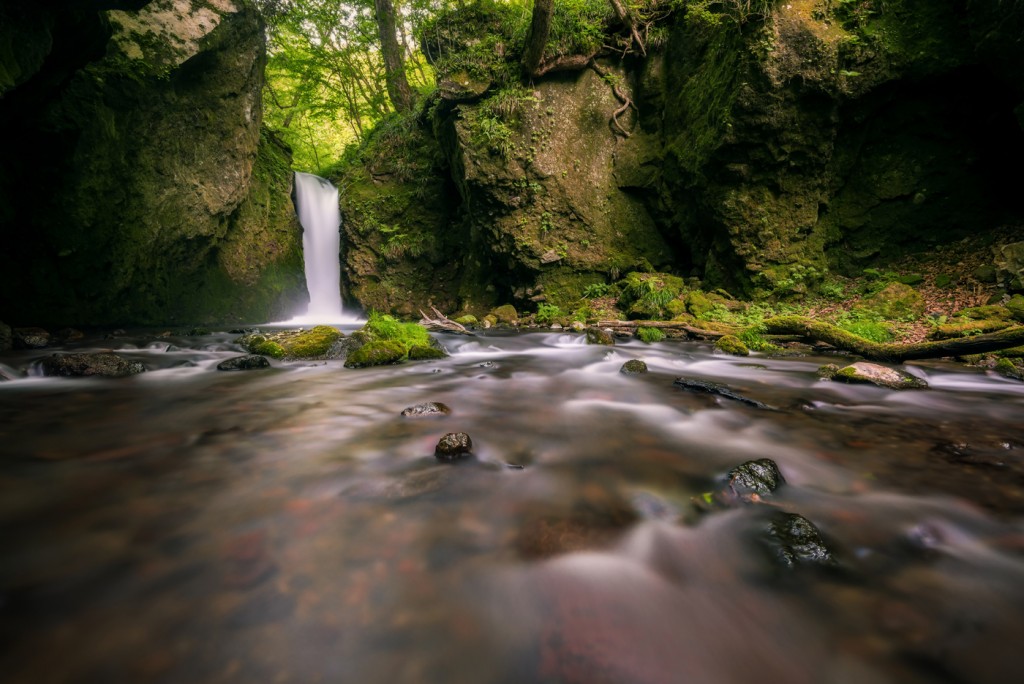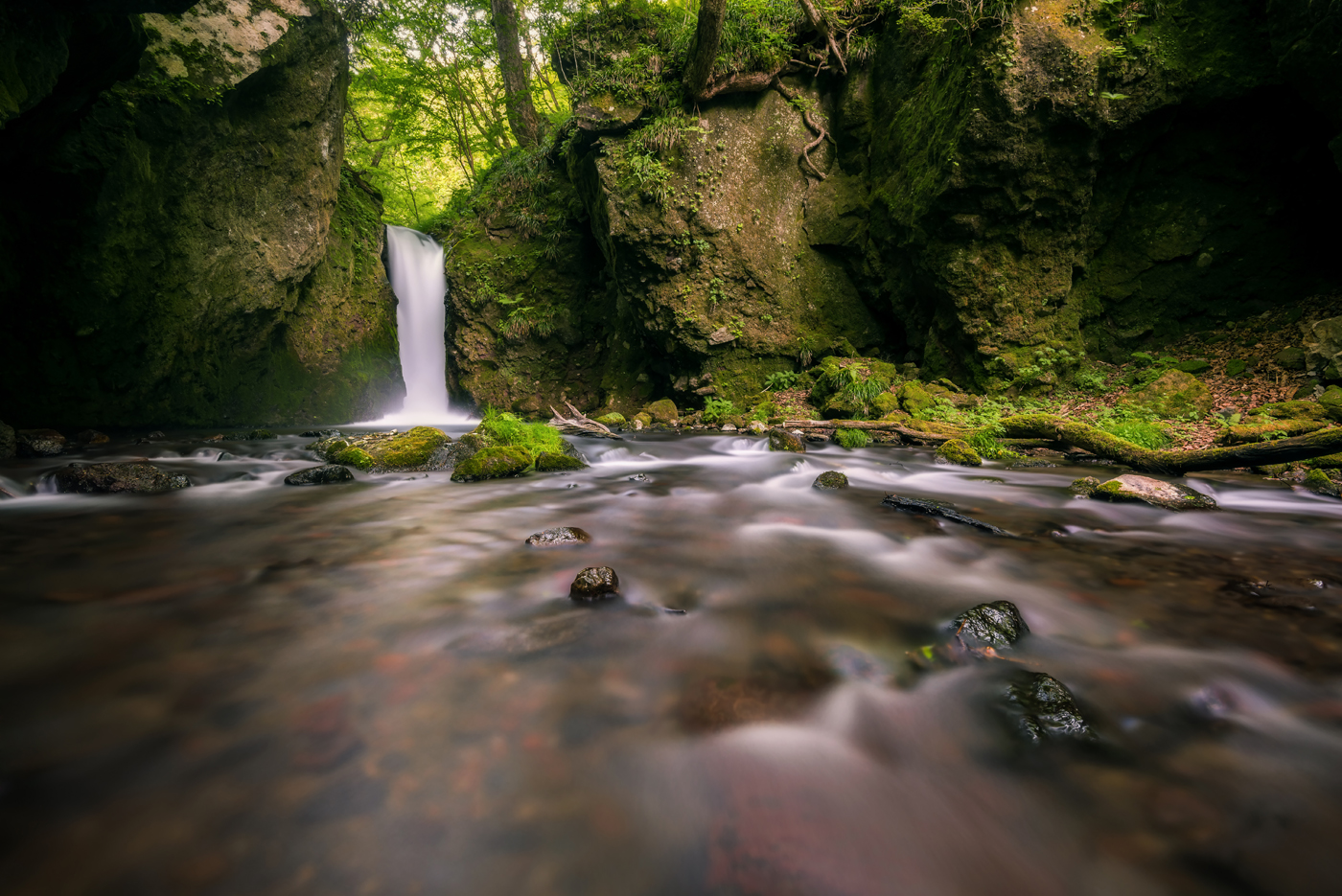 Click Here To Purchase A Print