It's no secret – I love cherry blossom season in Japan. There are lots of amazing events all year long here, but really nothing tops the cherry blossoms. If I'm totally honest though, I enjoy the season more out in the countryside away from the skyscrapers and crowds, exploring in the relative peace and quiet. Yet, there is something to be said for the sakura season around Tokyo. It's such a massive city with so many unique places to enjoy, and each location is a little different from the next. The following are some of my favorite places to visit in Tokyo, so I'll hope you enjoy seeing some photos from the best of what the city has to offer.
No cherry blossom tour would be complete without a stop to Shinjuku Park. This is a huge park, with a large number and variety of trees scattered about within its borders. Although tons of people come here each year, there's plenty of space so it doesn't feel quite as crowded as other areas. That's not to say it's not crowded though! Just that you won't bump into people quite as often.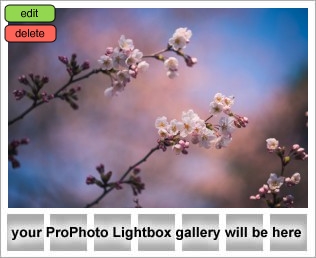 Unfortunately, Shinjuku Park closes before sundown, which means if you want to enjoy any the blossoms after dark, you need to head elsewhere. Tokyo certainly has plenty to offer here, but one of the best locations has to be the cherry blossom festival in Naka-Meguro. Blossoms here line the Meguro river, and with the nightly illuminations it remains beautiful late into the evening. This festival has a very unique vibe, as well. It's much more urban than many others around Tokyo, in part because on both sides of the river are narrow streets lined with various shops, leaving almost no space for your typical festival booths. Instead, the shops set up their own little booths or just open their doors for customers. It gets super crowded here but those who brave the crowds are rewarded with a great experience.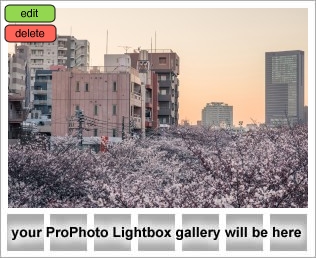 Another good place to experience a combination of modern Japan with the traditional blossoms is Asakusa. On both sides of the river there are blossoms to enjoy, but from the western side there's a great view of the Tokyo Skytree. This side is also very close to Sensoji Temple, so it tends to be a bit busier, but there's usually enough space to be comfortable. And you'll find friendly faces and lovely views regardless of which side you choose!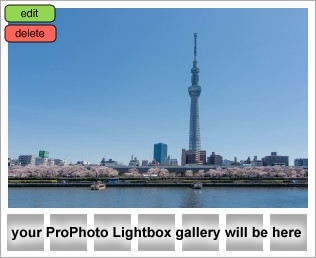 Just to the west of Asakusa is one of Tokyo's less conventional cherry blossom spots – the Yanaka Cemetery. There's a particular stretch of road leading directly through the middle of the cemetery that is lined with sakura, creating a short cherry blossom tunnel. Although typically one probably wouldn't spend a whole lot of time here, it's actually easy to blow a good chunk of time watching or photographing the people making their way down this road. It's certainly one of the few places you'll find the grim yet unique contrast between the new life in the trees and the darkness of death surrounding you in the graves.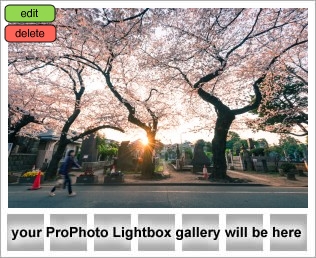 Only a short walk from Yanaka is one of Japan's most famous cherry blossom locations – Ueno Park. This is actually one of my personal favorites, simply because there's always so much going on. Ueno Park is an especially popular spot for hanami – cherry blossom viewing picnics and parties. People stake out spots early in the morning and hold them throughout the day so they can enjoy the parties late into the night. With so many people having fun together, the atmosphere is one of celebration, and you may even get asked to join a party or two if you hang around long enough. Add in the delicious festival foods offered and the ease of access from Ueno Station, and it's not hard to see why it's so popular.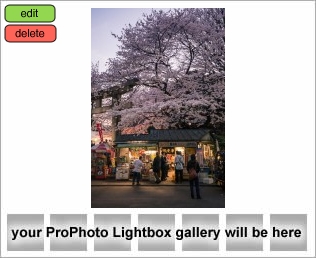 Easily one of the most crowded areas in Tokyo during peak bloom, Chidorigafuchi is also easily one of the most picturesque. Here, sakura line the moat of the Imperial Palace, and visitors can even take a boat ride in the moat to get up close and personal to the blossoms, assuming you don't mind waiting in the exceptionally long line! This spot also boasts nightly illuminations, which makes for a magical scene. I'm not kidding when I say this place gets packed, so be prepared, but also be prepared for the incredible views! If you get hungry, just across the street is a large festival at one of Japan's most controversial shrines, Yasukuni Jinja. I like to think during this time it's a little less about controversy, and a little more about enjoying the festivities and beautiful flowers. Regardless, the two make a great combination for a visit.
Last but certainly not least is the hidden gem that is the Shakujii River in Itabashi. Starting from Oji Station, the walk along the river is seemingly endless, as are the number of cherry blossom trees. While there are no festivals to speak of, the reason I consider this place such a gem is how calm and quiet it is. There are no maddening crowds or pushing and shoving to get a spot to take a simple photo – just the flowing of the river and the occasional jogger or dog walker. If you're looking for a peaceful walk beneath the sakura, this is the place to go.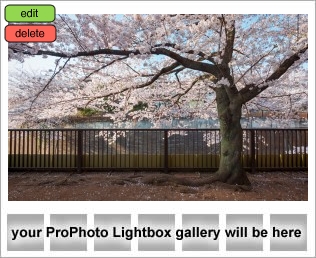 As you'd probably expect, there are dozens more places to explore in Tokyo during cherry blossom season, but these are some of the main ones that I think I worth the trip. Of course, no matter where you go, you aren't likely to be disappointed. Tokyo has so much to choose from, there's something for everyone. I hope all of you reading will get the chance someday to visit and explore for yourself, but hopefully this photos will fill the gap in the meantime! Thanks for reading!