This past week, my wife's mother was able to visit us here in Japan, and so we wall took a couple of days to go camping at Lake Mototsuko at the base of Mt Fuji. I was excited to take this trip for a lot of reasons, not least of which was the fact that this was my first time visiting these lakes. I've been several times to the lovely Lake Kawaguchiko, but each lake as its own amazing views to enjoy, so I was glad to finally visit somewhere else. I had debated getting up early in the morning to try some astrophotography around the lake, but I wasn't sure how I'd feel. Thankfully, sleeping in the tent with a baby and 2 young children decided for me! After a 9 or 10pm bed time, I woke up (or should say I was woken up!) near midnight and all I could think was "I'm already up – I might as well go shoot!"
So that's what I did. I reached a viewing location along Lake Motosuko around 2am and shot all the way through the sunrise. I was very tired and very cold, but I got some great photos and personal memories out of it that made it well worth while! This was one of my favorite images from the night, though there are several others I'll be sharing soon that I love as well.
Incidentally, when shooting in such a dark area at night, it can be tough to get all the details you might want, such as the snow on Mt. Fuji. In the video below today's image, I show how I edited this image to bring some clarity to that snow. Hope you enjoy, and thanks for stopping by today!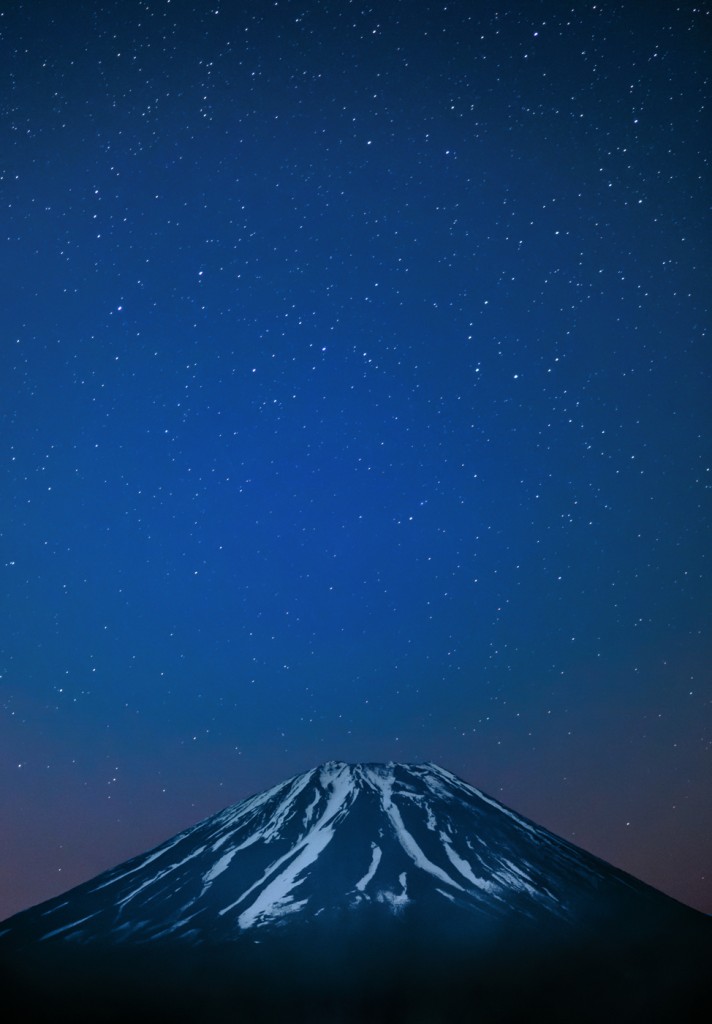 Click Here To Purchase A Print