Although the bamboo forest of Arashiyama in Kyoto is likely Japan's most famous bamboo grove (and for good reason), there are many other splendid bamboo groves around the country. The grove connected to Hokokuji Temple in Kamakura is a great example of this. Although Hokokuji itself is rather small and a bit out of the way, it's a great place to visit if you're in the Kamakura area. Not only can you take in the lovely grounds around the temple, of which the bamboo is just a part, but you can also enjoy a cup of matcha – a special kind of green tea with a very frothy, light texture. I've been to the temple twice, but it was on the second occasion that I was able to grab this photo. As you might imagine, the temple can get very crowded, and with such narrow paths through the bamboo, that makes it especially hard to take a photo like this. But having arrived very early in the morning, before the temple opened in fact, I was able to set up nice and slow with some great morning light blasting through the leaves.
Camera: Nikon D7000
Lens: Tokina 11-16mm f/2.8
Shot Info: f/11 | Multiple Exposures (HDR) | ISO100 | 11mm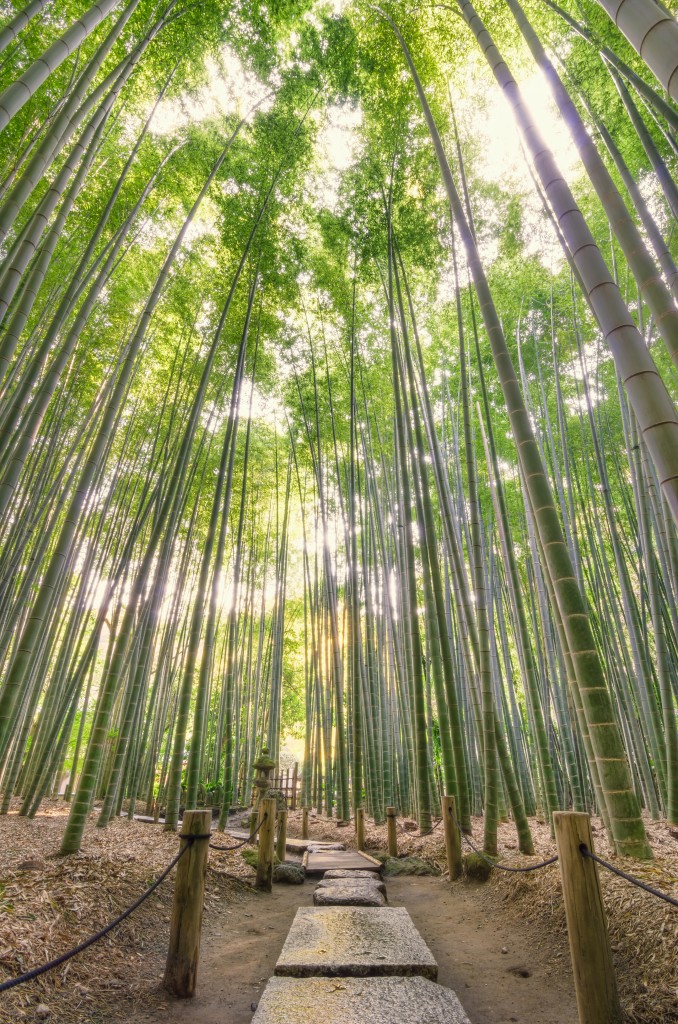 Click Here To Purchase A Print
And just so you know what I'm talking about, here's a photo I took of some matcha I enjoyed on one of my trips here. Tasty!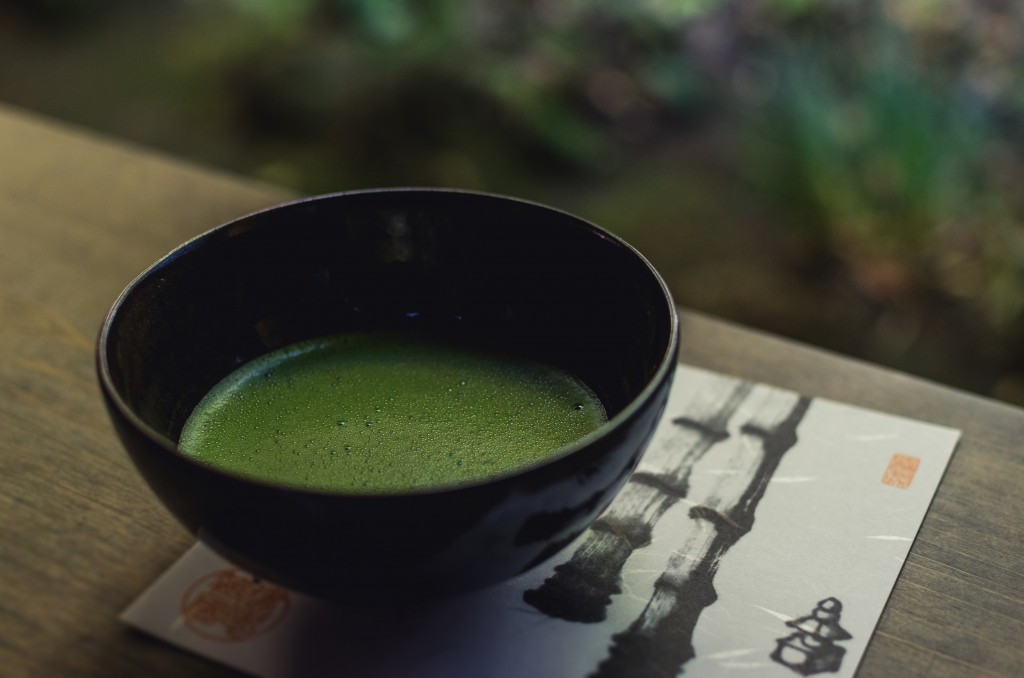 Click Here To Purchase A Print