Well, it's that time of year again – time to look back on the year and choose my favorite images! It's always tough to narrow it down to just 10, especially this year! 2015 has seen a lot of travel and new destinations to photograph, and there are really so many images I enjoy because of that. But, without further ado, here are the top 10 photos that I have taken this year. Read below the image to see a short story about the photo and why it made it into my yearly top 10.
I hope you've all had a great holiday season, and have a fantastic New Year! Here's to 2016!
Kawazu Cherry Blossoms, Izu Peninsula, Japan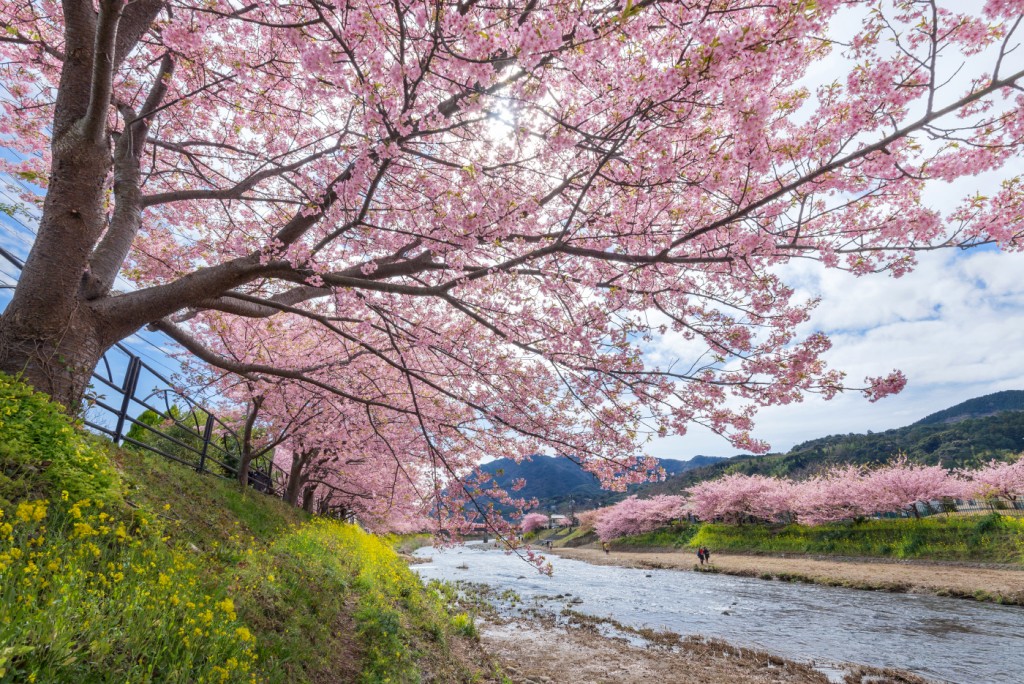 Anyone who knows me, knows that I love cherry blossom season. Typically the cherry blossoms begin to bloom in late March, but in the Izu Pensisula there is a special kind of cherry blossom that blooms much earlier, called Kawazu Cherry Blossoms. Not only do they bloom earlier, but they also have a distinct deep pink hue which makes them all the more unique. I took this shot during an assignment for Japan Travel. My feet killed after all the walking I had done, but shots like this made it all worth it!
Mt Fuji & Lake Motosuko, Yamanashi Prefecture, Japan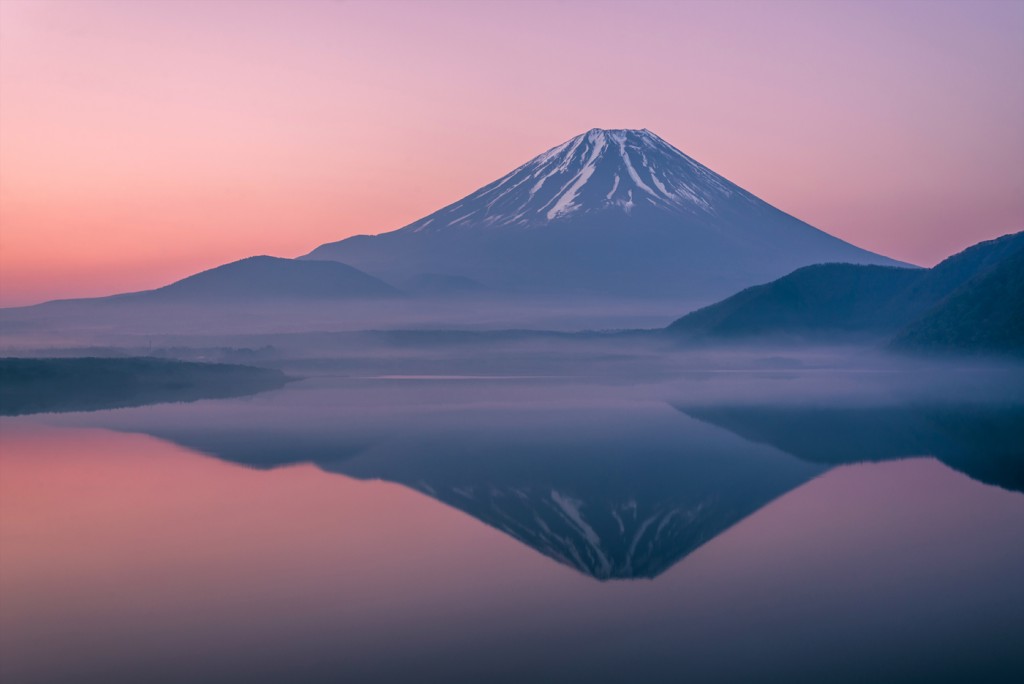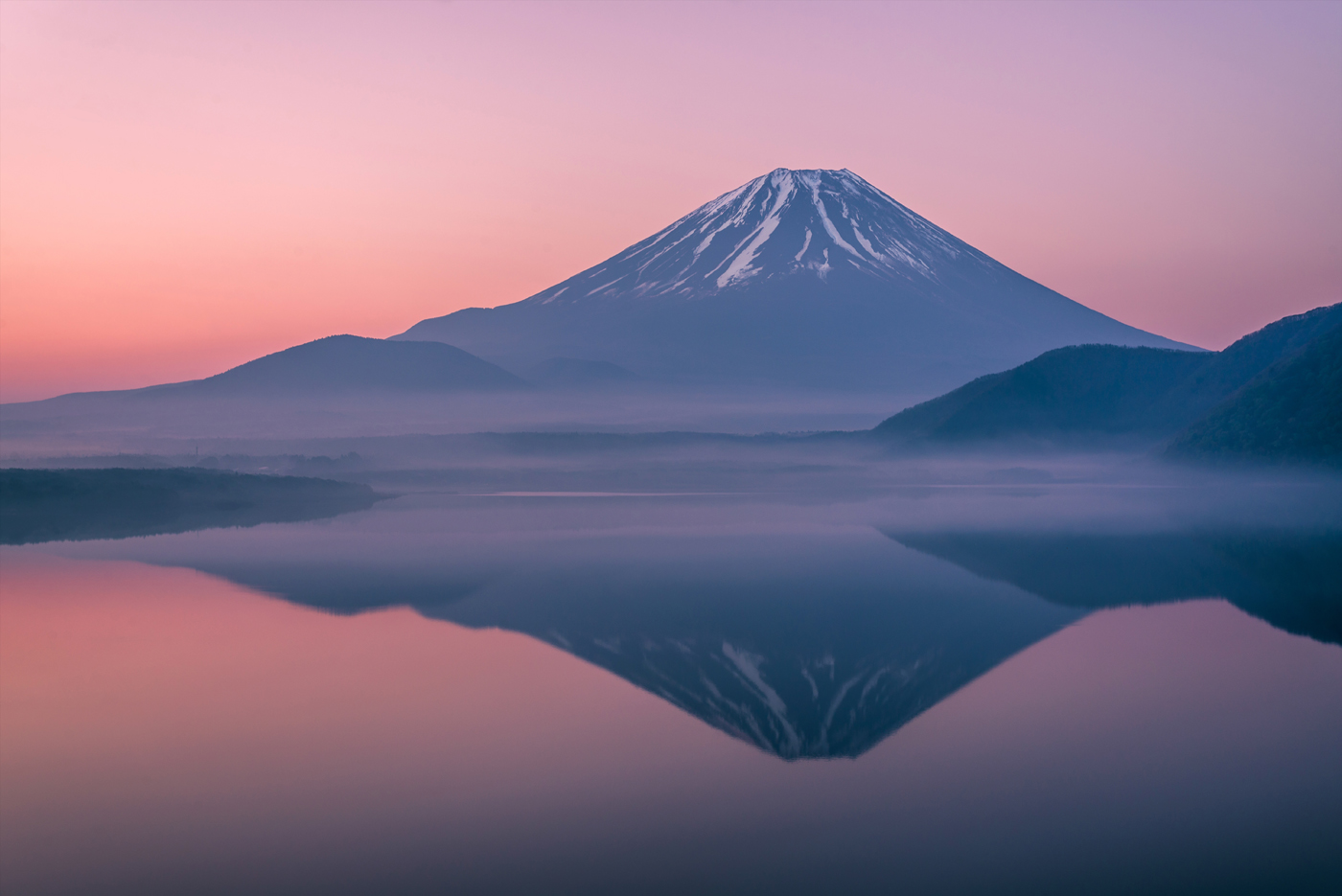 In late spring of this year, I took a camping trip with my family and mother-in-law to Mt Fuji. That first night I hardly got any sleep, shooting through the night along Lake Motosuko. Exhausted though I was, the beautiful morning colors made it worth it. There were actually several other photographers around on this morning, about 10-15 in all, but only 2 of us had been there all night long. I like to think we got the best shots. 🙂
Yasaka Pagoda, Kyoto, Japan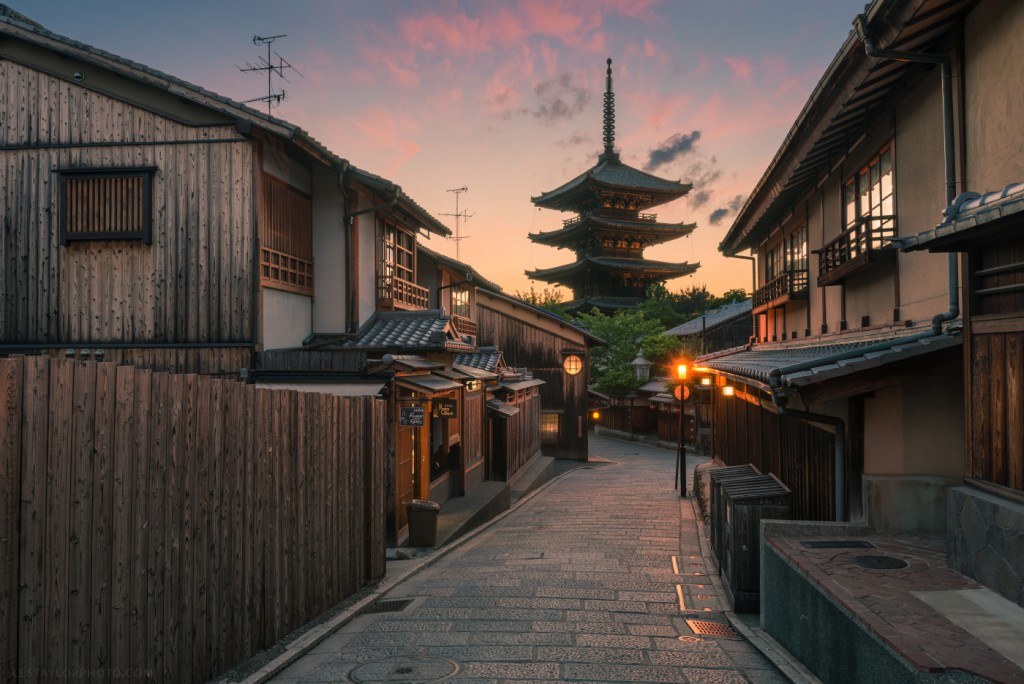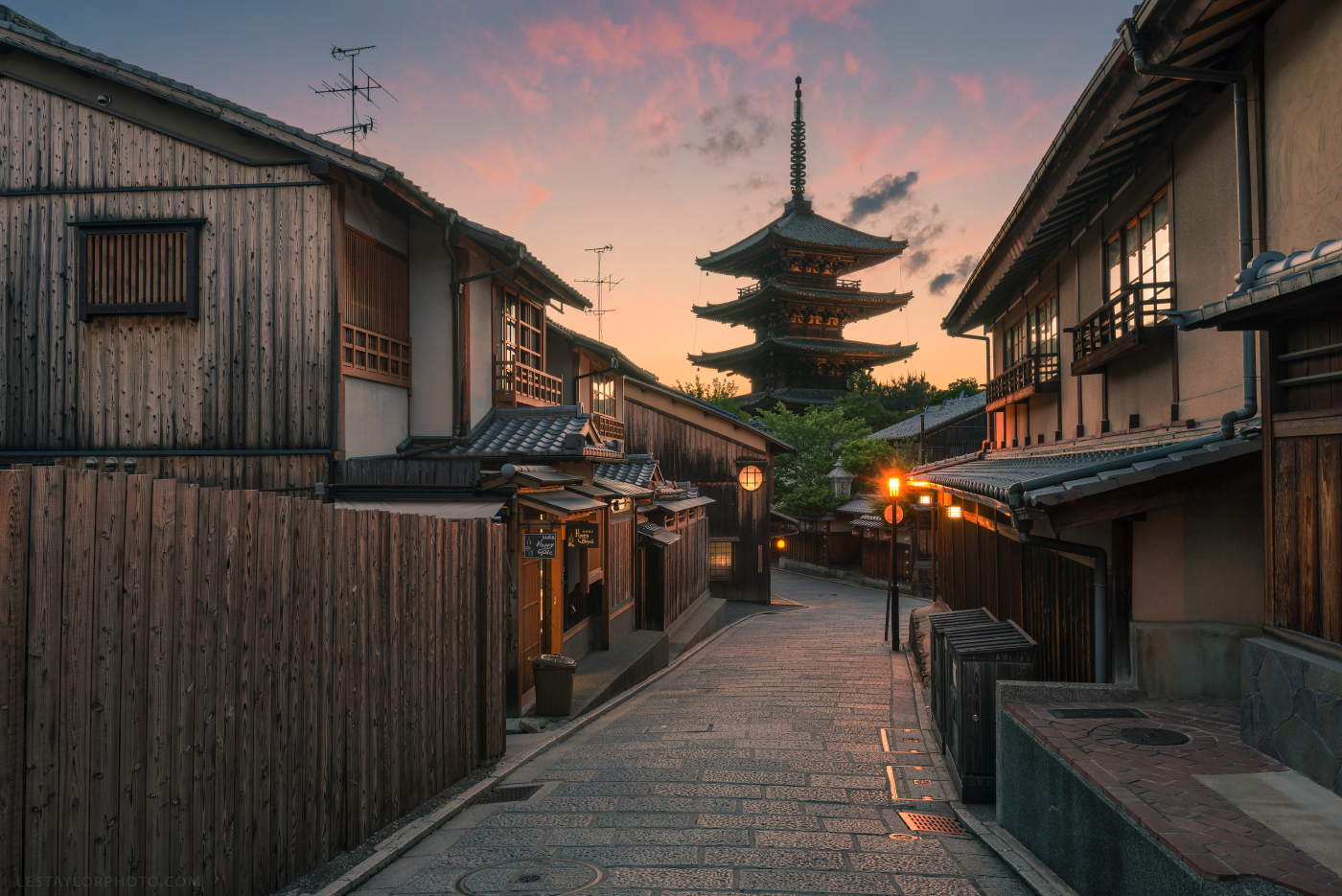 Several years ago while living in Okayama Prefecture, my family took a visit to Kyoto. At the time I didn't know a lot about taking good photos, so I was excited to take a fresh trip this year in May. This photo is definitely my favorite from that trip. I had intended to take some sunset photos from a nearby mountain side temple, but it closes too early to see the sunset, so I had to head back. I was disappointed, until I came across this scene. It was crowded during the actual sunset, but immediately afterwards everyone left. That's when the real colors in the sky came out, and let me get this photo without anyone it it!
Arashiyama Bamboo Forest, Kyoto, Japan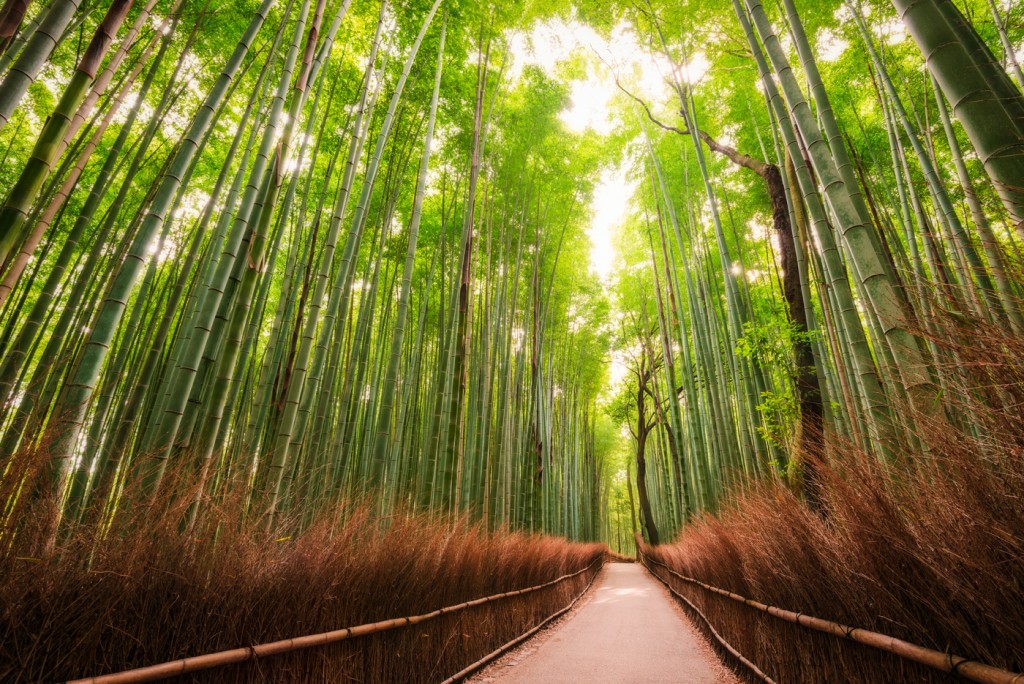 This is another from my trip to Kyoto, and was the main reason I actually took the trip to begin with. As you may know, I released my first digital workshop this year, using this photo to teach about post processing. I had originally planned to include instructional videos showing how to take the photo itself, but due to some technical issues that did not work out as planned. Nevertheless, intending to make it work, I came to this spot early in the morning for 3 or 4 straight days, arriving around 5am each time. I became well acquainted with the area, as well as with the people who come here on their morning walks!
Ryugaeshi Waterfall, Nagano Prefecture, Japan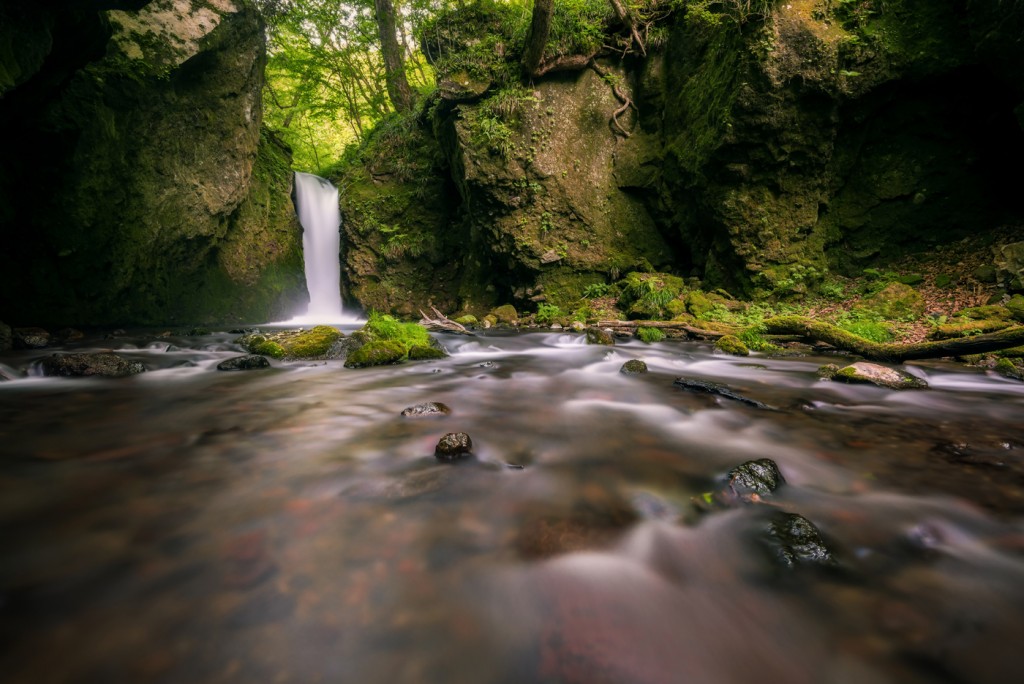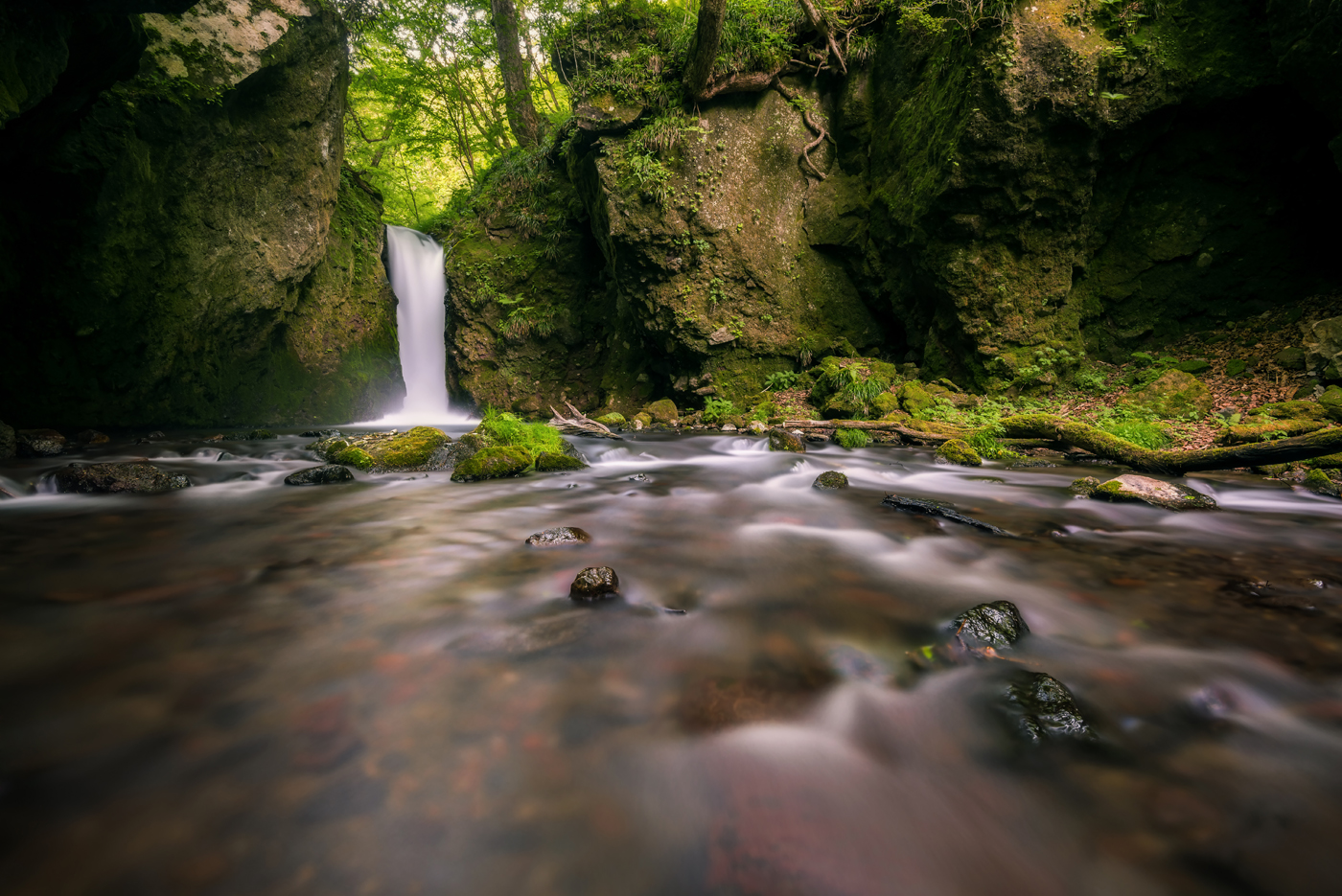 This past summer I had a church retreat in the mountains of Nagano Prefecture. Since I was already there, I took a stop by Ryugaeshi Falls on my way home. It turned out to be a great spot to visit after this retreat, as there was no one else around and gave me some nice quiet time for reflection. I actually think this is one of my favorite waterfall images I've taken – the lighting and colors really makes for a pleasant photo.
Gleason Falls Stone Bridge, New Hampshire, USA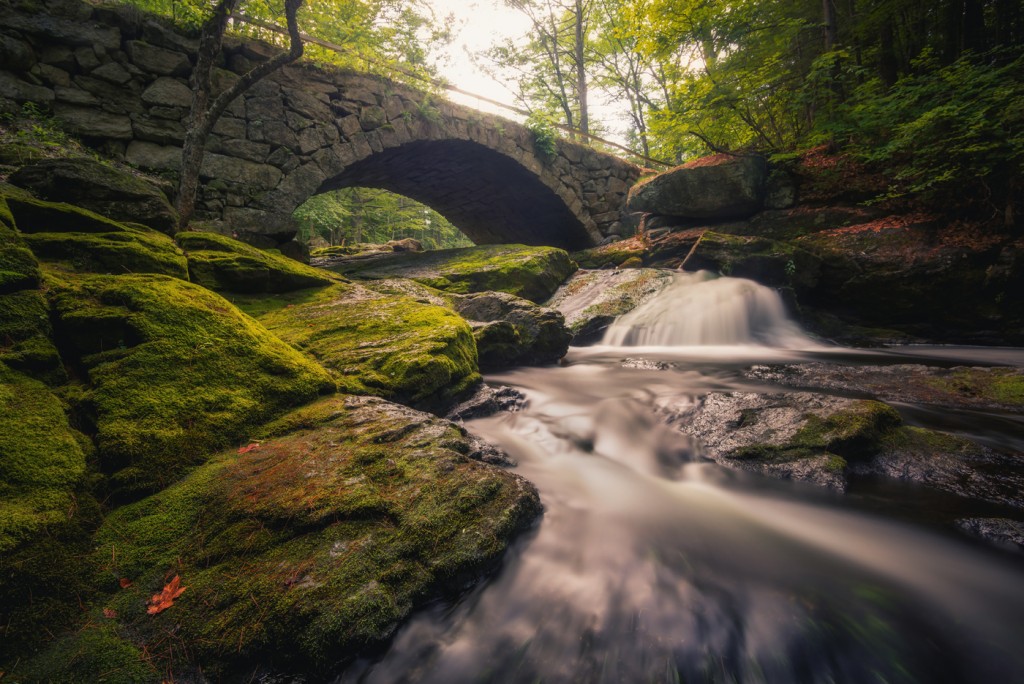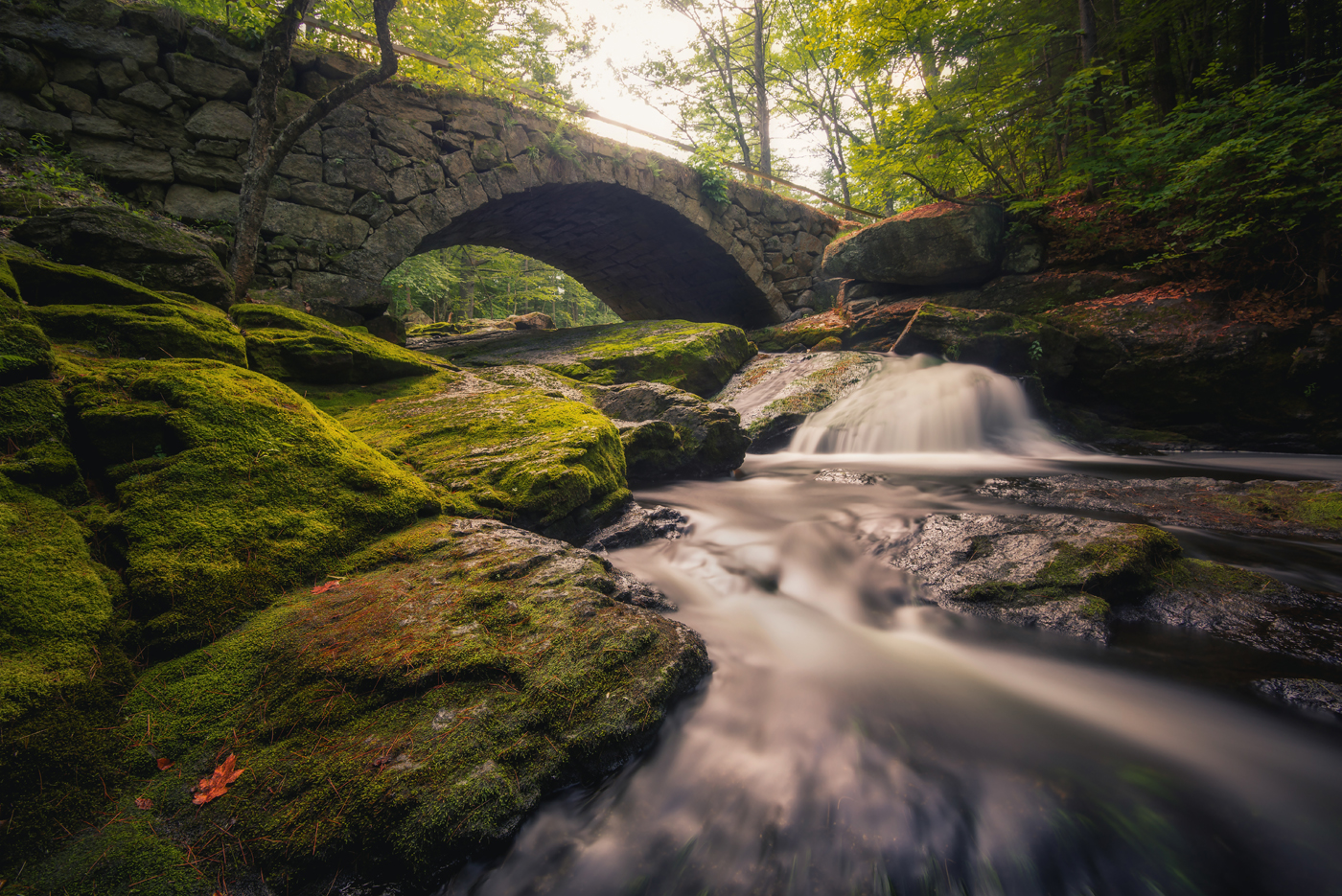 In the middle of the summer my family took a trip to the US, our first trip back home in 3 years. As you'd imagine, it was great to see family and friends again, and it was also great to photograph some beautiful locations in my own country! The above photo of the Gleason Falls Stone Bridge was one of the first places I went to photograph after we returned. It isn't the easiest place in the world to find, and took a good bit of driving to get to, so you can imagine my disappointment when it began to rain! Thankfully, it didn't last long and the mix of clouds and sunlight made for the spectacular scene you see above.
Cape Neddick Lighthouse, Maine, USA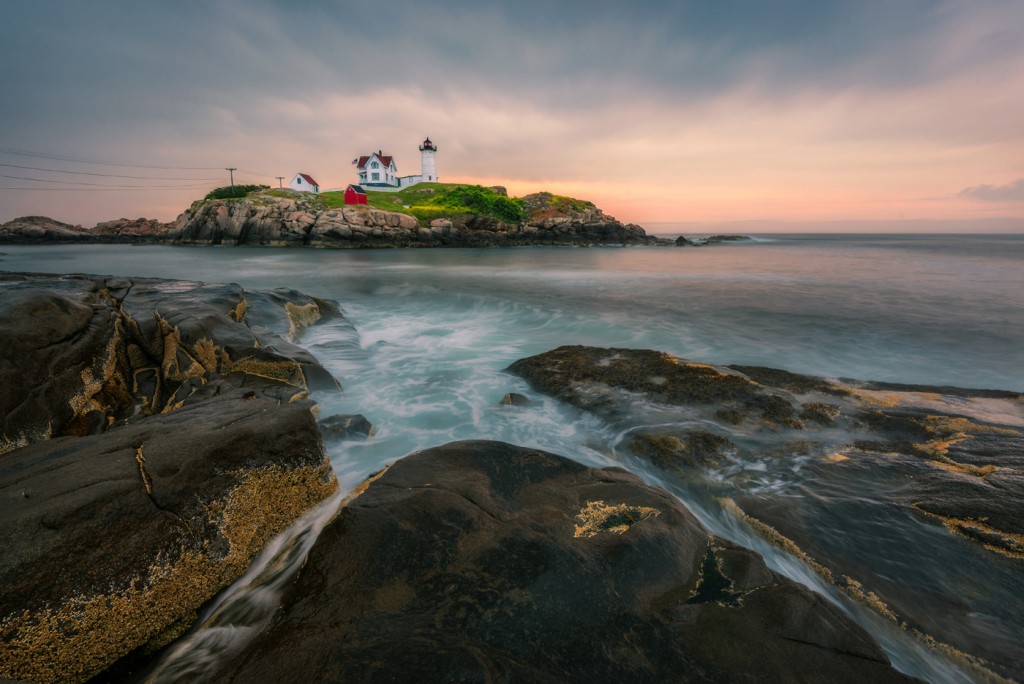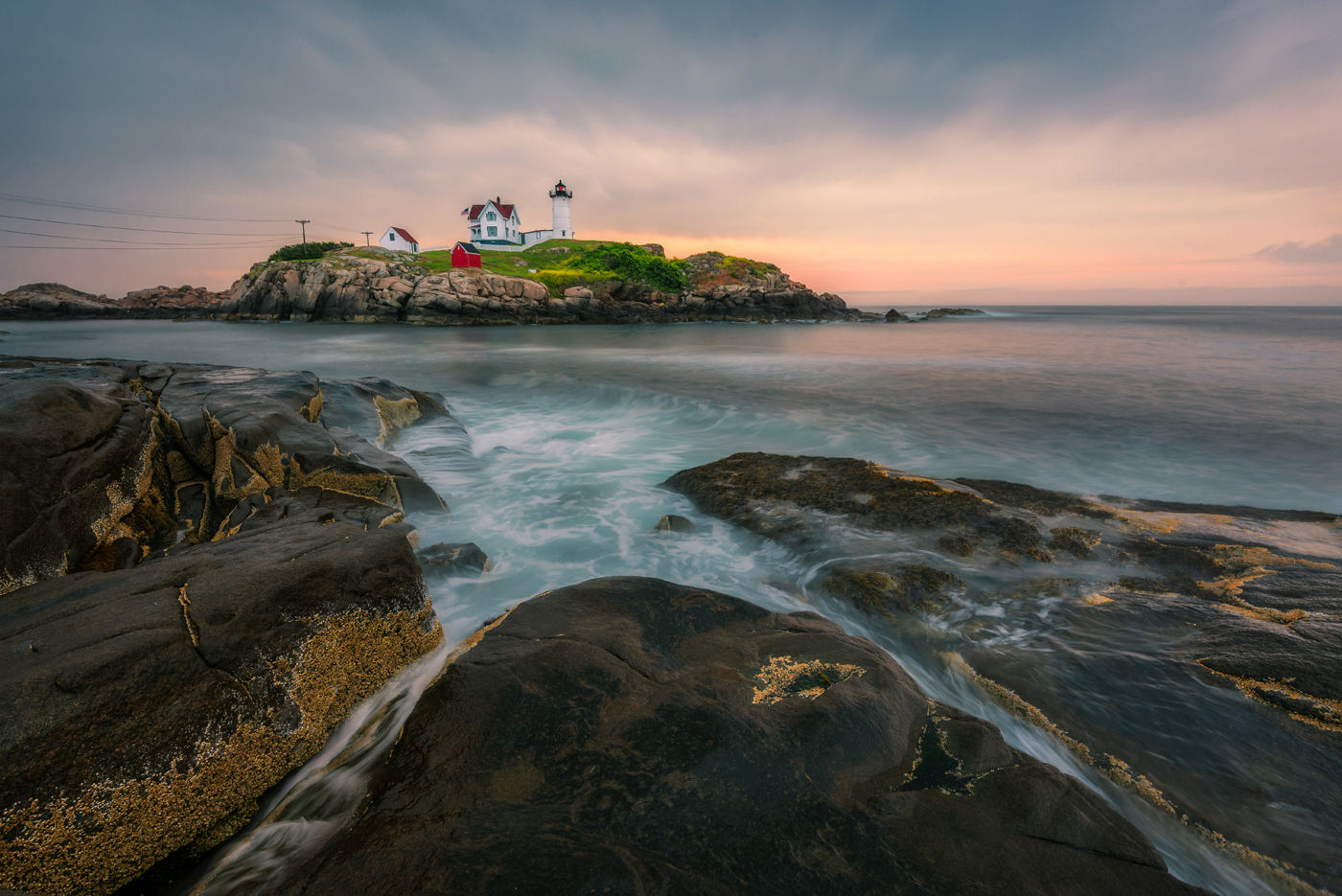 I think it's safe to say this is my favorite image from the entire year. Being home, along the magnificent Atlantic coast of Maine, with a spectacular dawn unfolding before my eyes in front of one of the most iconic lighthouses in the world … how can you not love that! Not only is it my favorite from a personal perspective but it's also a favorite photographically. I really love the interesting composition in this shot – despite the lighthouse being off-center to the left, the streams and rocks in the foreground still lead straight to it.
White Mountains, New Hampshire, USA

Early mornings have been a theme for me this year! While camping with my family and in-laws in the White Mountains of New Hampshire, I got up early one morning to head out on the Kancamagus Highway for a mountain sunrise, and what a sunrise it was. It was quiet for most of the trip, except for a group of teenagers who I assume were traveling from a summer camp somewhere nearby. After being in Tokyo for so long, you get used to tuning out others, but it turns out this is much easier to do with a foreign language than with your own. It's not that they were annoying, in fact they were actually quite calm, but when you haven't heard English from strangers in years, it's still a bit harder to ignore!
Highland Lake, New Hampshire, USA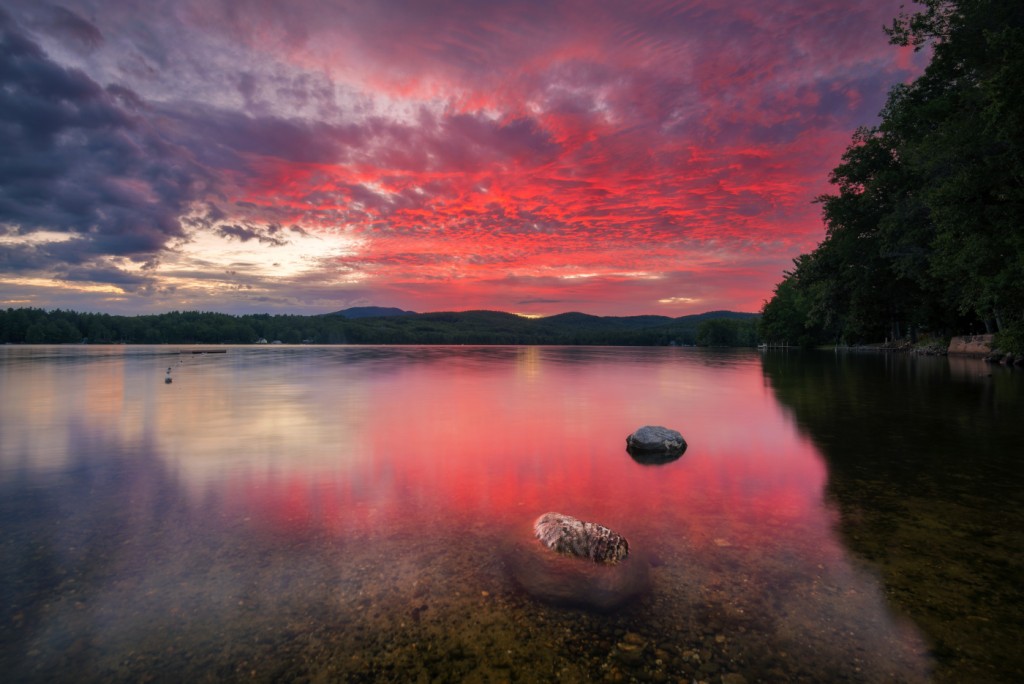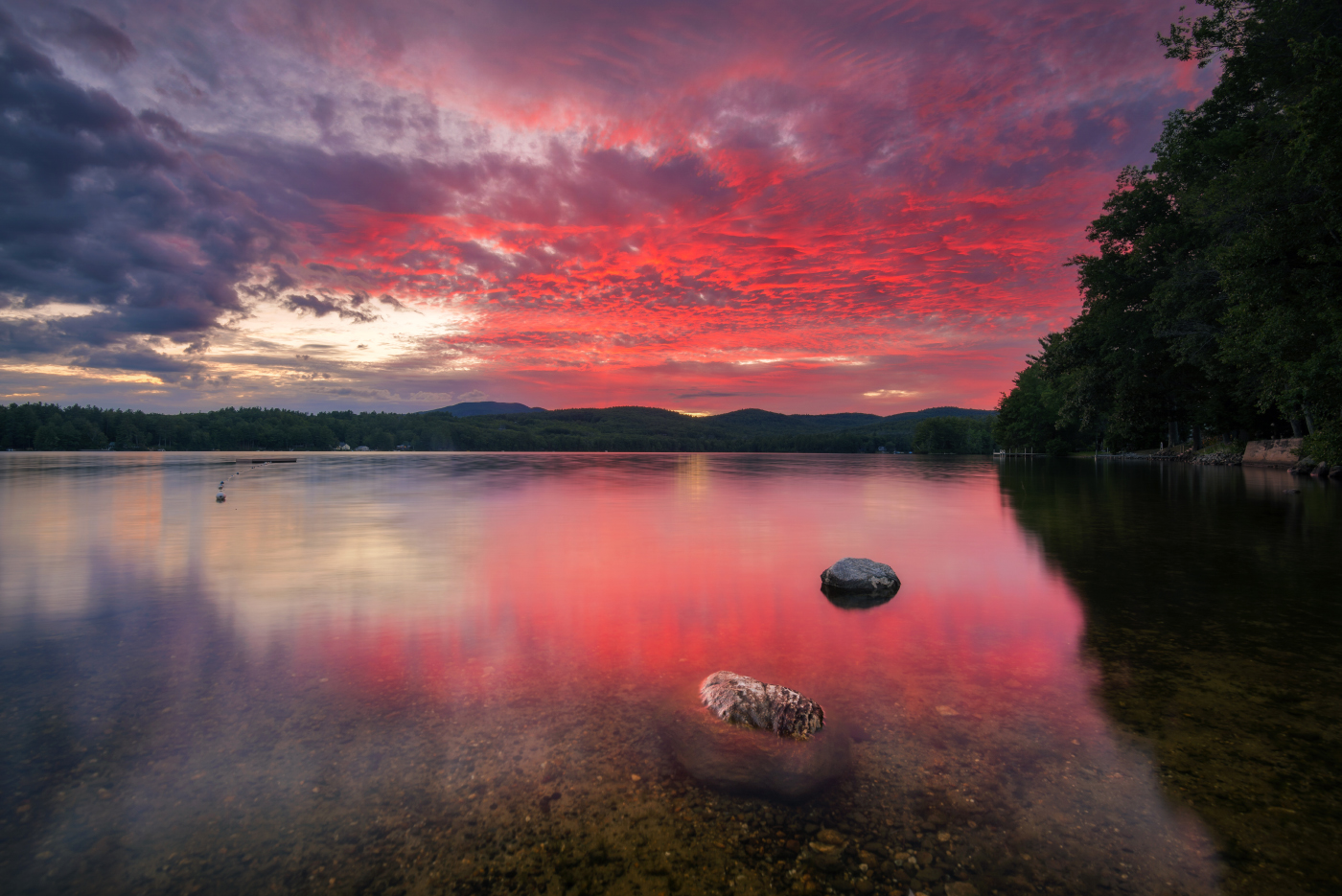 This photo was probably one of the easiest for me to take, though it did involve getting a little wet. These two rocks were the only real foreground element I could find, but they were a little ways into the water, so I waded into an area about 2 feet deep and hoped things worked out. I really didn't expect to have much of a sunset because of all the clouds you see in the photo. In the end, it was those very clouds that made the sunset as beautiful as it was.
Pacific Coast, Chiba Prefecture, Japan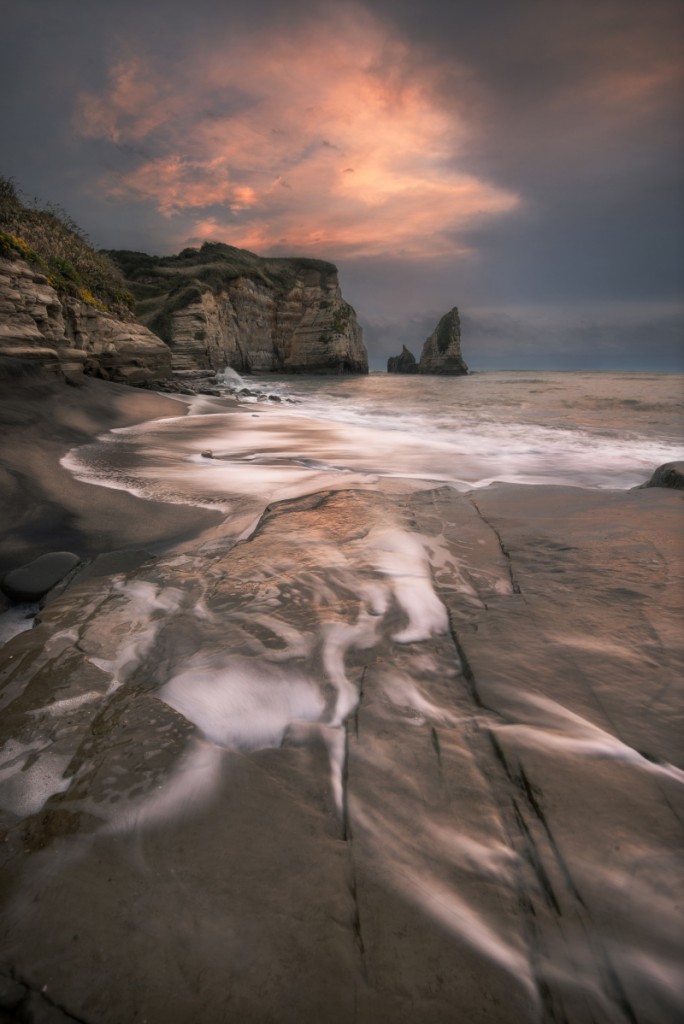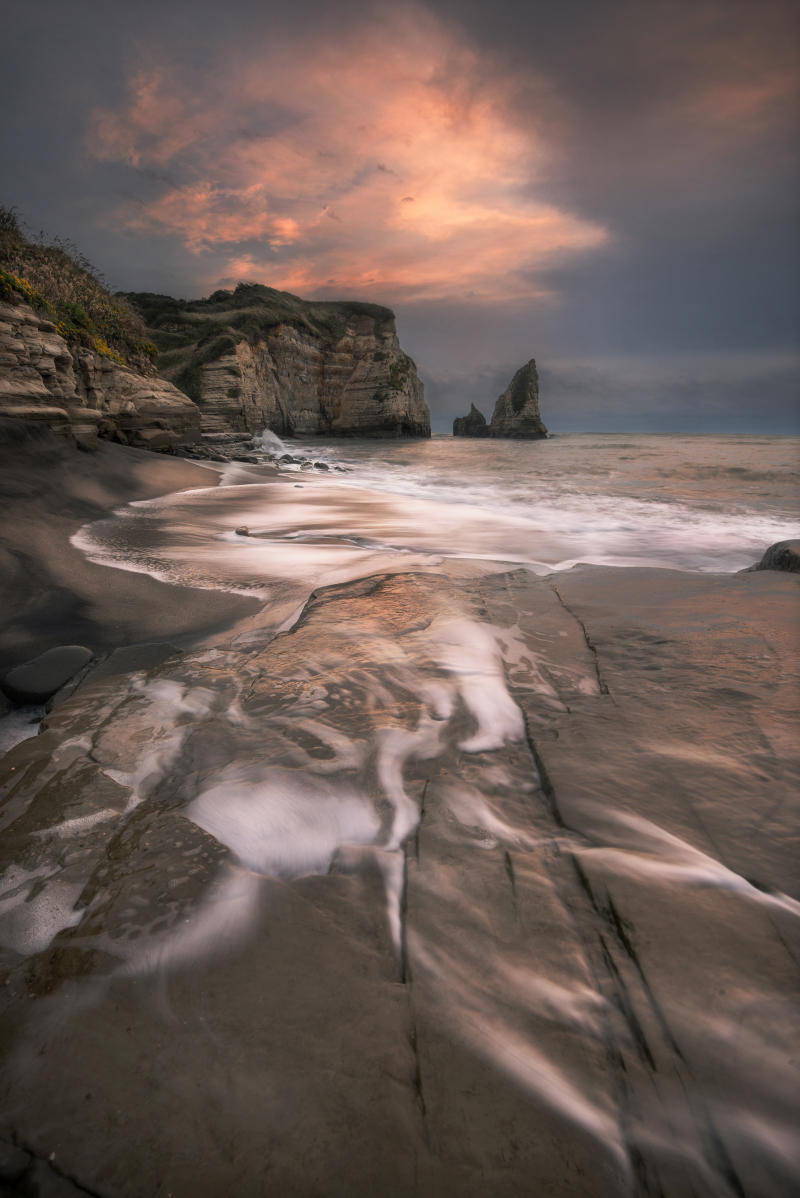 This is one of my favorite photos from Japan this year, mostly because of how challenging it was to get. This took a lot of photography know-how, from planning and camera work to the finishing touches in post processing. This was especially the case because the weather did not work out like I had hoped. I was hoping the clouds would create a colorful sunrise, but except for a few precious minutes, it was mostly just gray. It's knowing how to use those few minutes when they come that makes the difference between a dull shot and one you can be proud of!
Those are my top 10 photographs for the year! I hope you enjoyed viewing them and reading a little more about each one. To all who view and read my work here, I thank you so much! I have a lot of great plans for 2016 and really can't wait to reveal it in the near future. Until then, Happy New Year! Happy shooting in 2016!