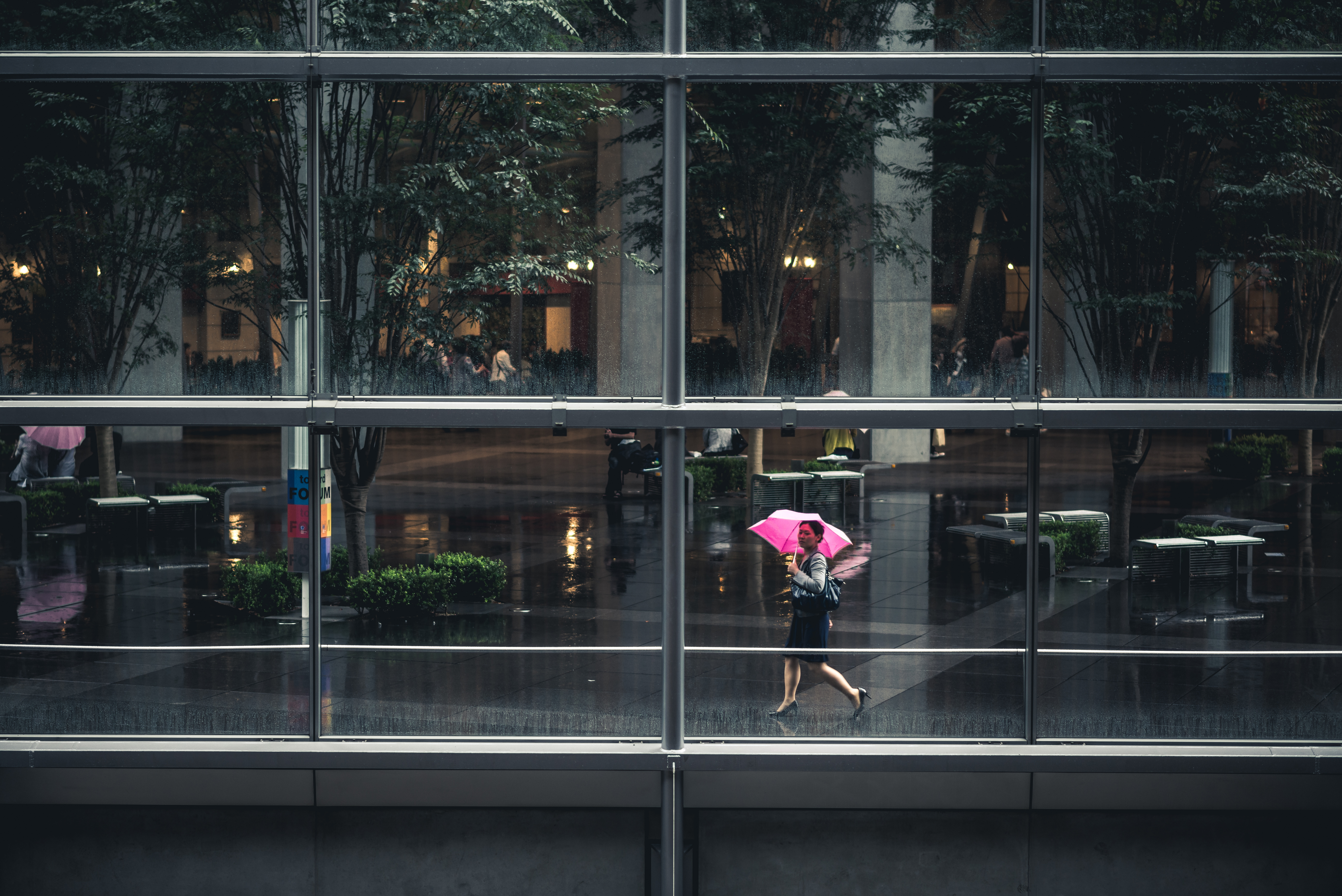 Ever since I bought my new camera, two things have not really allowed me to test it out all that much: my schedule and the weather. It's been raining much of the last couple of weeks, and my schedule has been busier or at least busy on the days when it wasn't raining. But I did get out this week on one of those rainy days to see what I could find behind my new...
Although it's a bit warmer today, it's also been pretty rainy, and it looks as though it may rain through the weekend around Tokyo. This means the umbrellas will be out in full force around the area. Although it can be a pain trying to walk in the sea of umbrellas, it makes for an interesting sight from afar. Camera: Nikon D7000 Lens: Nikon 70-300mm VR Shot Info: f/13 | 1/160 sec | ISO800 |...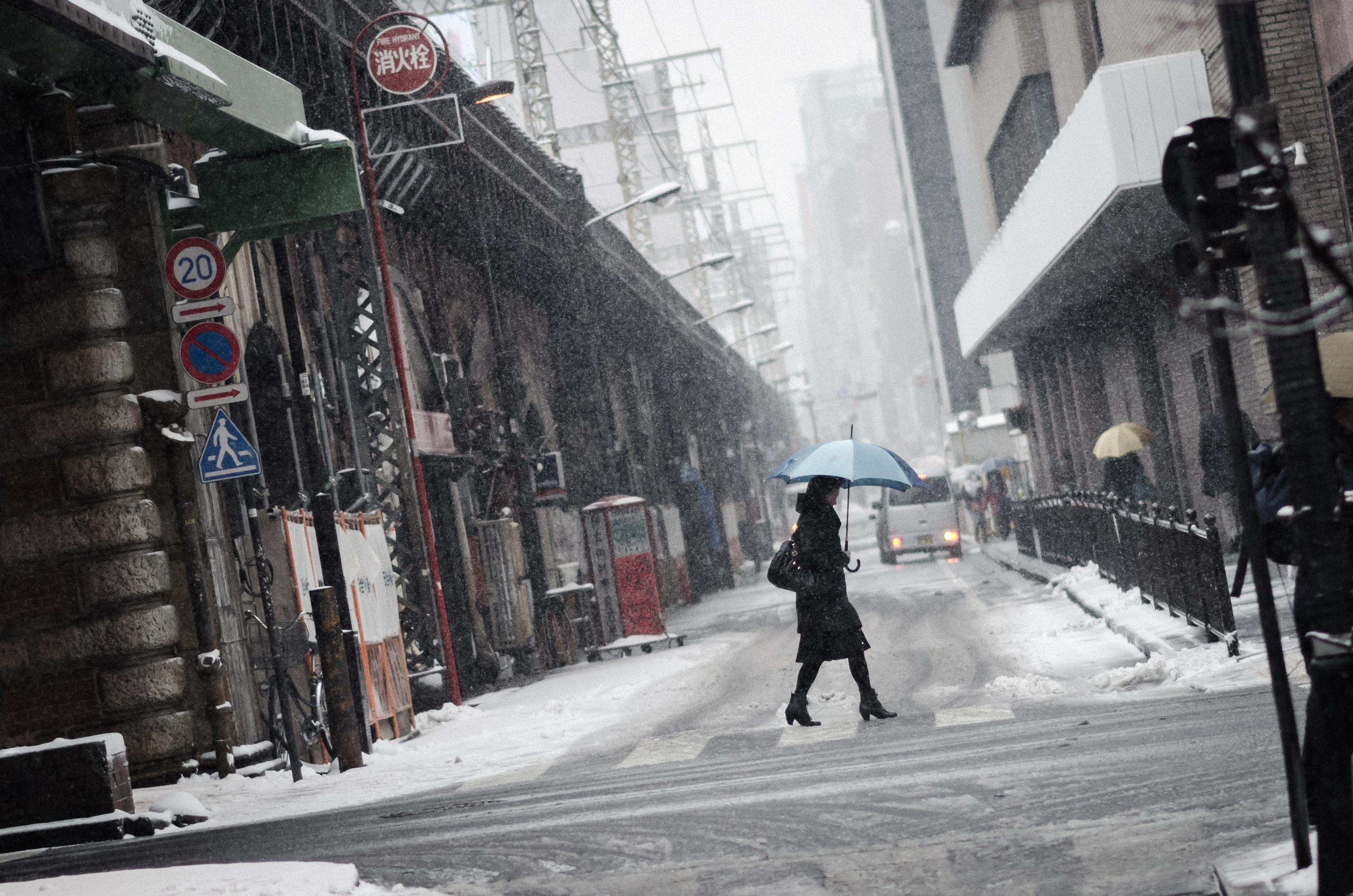 Today, Tokyo had a real snow day. It's been snowing all day long – I don't think it has stopped at all. It has accumulated pretty well, and it's making transportation around the city tough. But, used to snow or not, the Japanese are a tough bunch, and they continue to get their business done. I'm sure this lady was cold (I sure was!) but she was roughing it through the weather, heading somewhere important...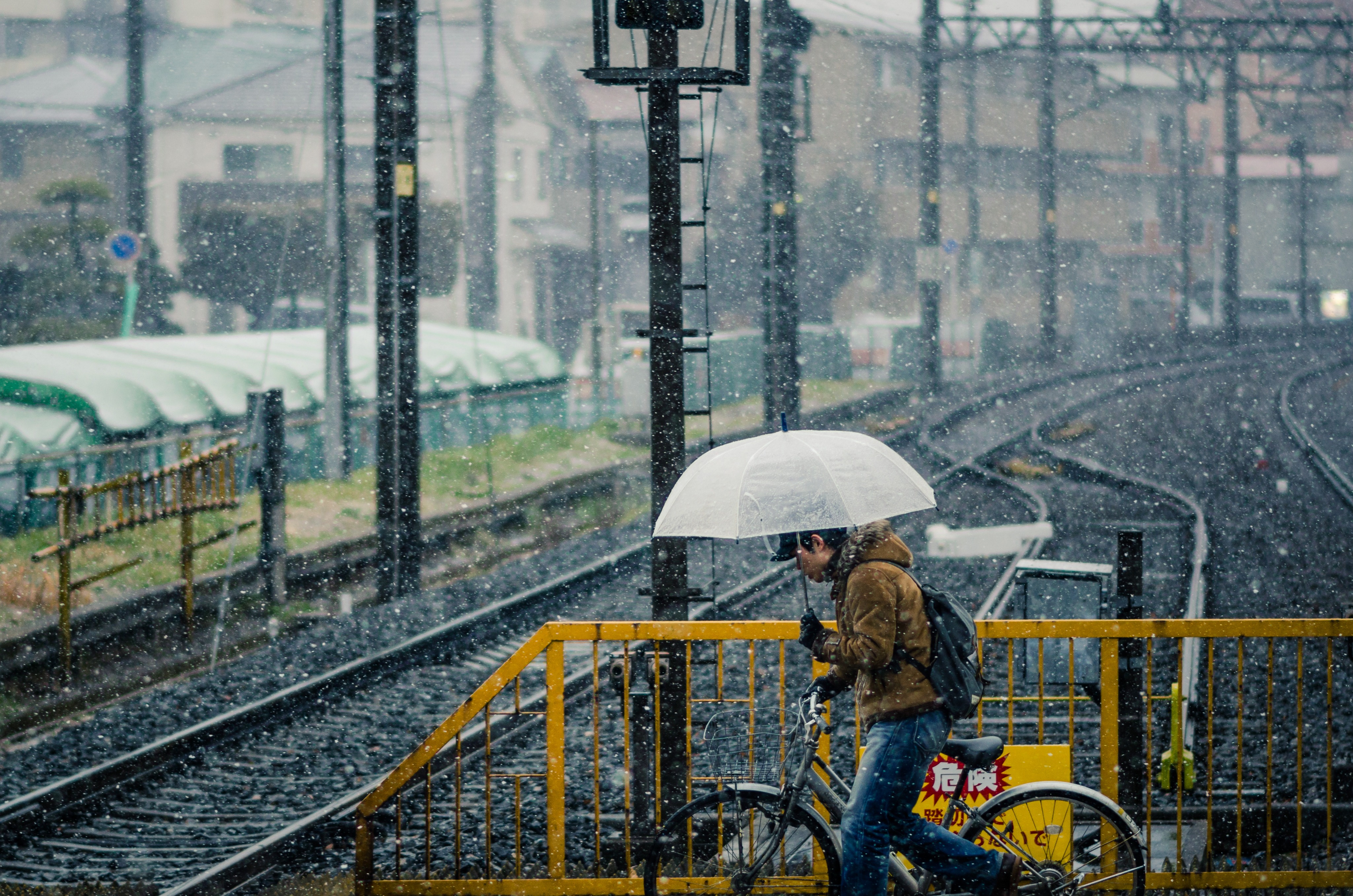 Here's another from the snow yesterday. In Japan where many people use bicycles, if it starts snowing and/or getting icy, that can pose a definite problem! Hope this guy didn't have too far to go, though. By the way, I'd like to talk a minute about cropping photos. For a long time I didn't realize the importance of this aspect of photography, but how you crop can totally change the look and feel of a...
For Christmas one of the presents I received was a new 85mm f/1.8G for my Nikon. It's actually an FX lens, and while I'm still using the cropped sensor D7000 at the moment, it works great on it. But on the cropped sensor the 85mm ends up being actually a zoom of over 100mm (I think, I haven't actually done the math). Anyway, today it snowed around the Tokyo area, so I took the chance...