I'm just getting around to editing many of the photos I took during cherry blossom season in the Tokyo area. I got to visit a number of different places, and thankfully the season was really fantastic. Last year the season was very short and the weather was not very good at all. This year, the blossoms lasted much longer and we had some great temperatures and clear skies to enjoy them.
One of the places I knew I wanted to visit this year in Tokyo was Chidorigafuchi – a section of the palace moat which is surrounded in lovely sakura. The first time I went was at night, and it ended up raining a bunch (thankful for the nearby convenience store that provided some shelter and an onigiri). Thankfully it was still early in the season so the blossoms were unaffected. I also took a visit during the morning on a different day, and then another visit in the evening with my wife and daughters. Those two trips are where all these photos come from. Hope you'll enjoy them!
I got up really early that morning so I could get over to the area before it got too crowded with other photographers. Of course I also wanted to catch some of the beautiful morning light, and I was not disappointed!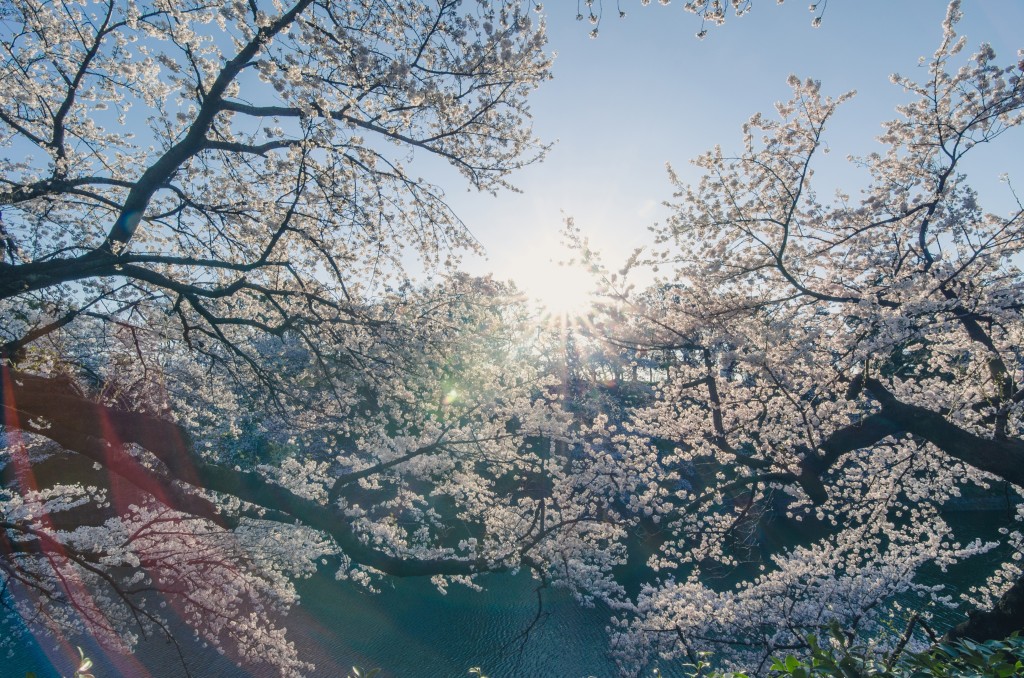 Click Here To Purchase A Print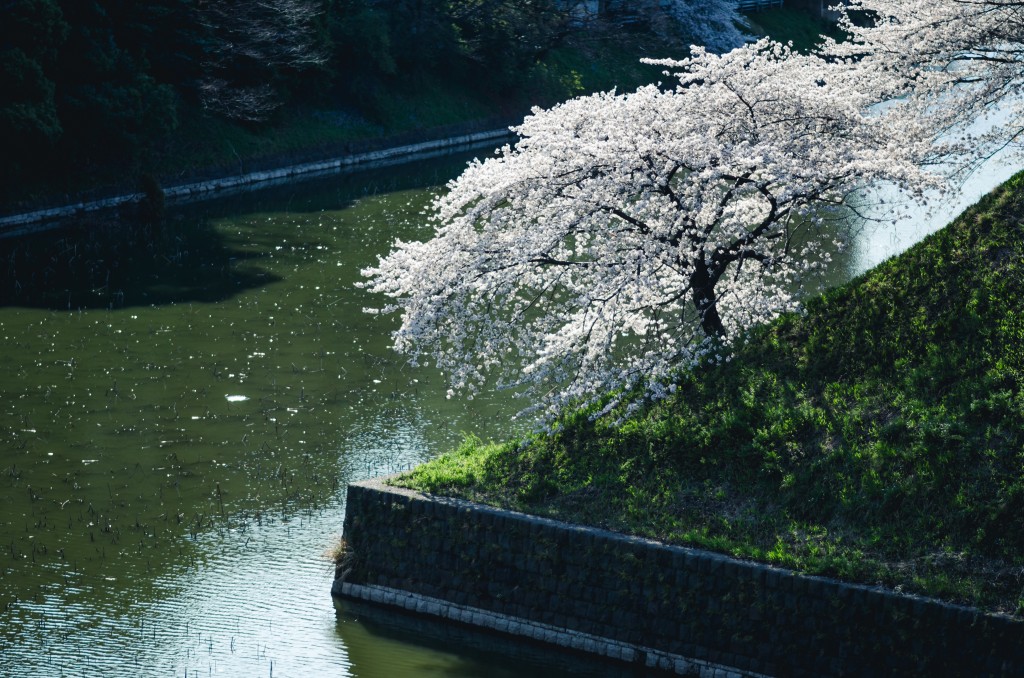 Click Here To Purchase A Print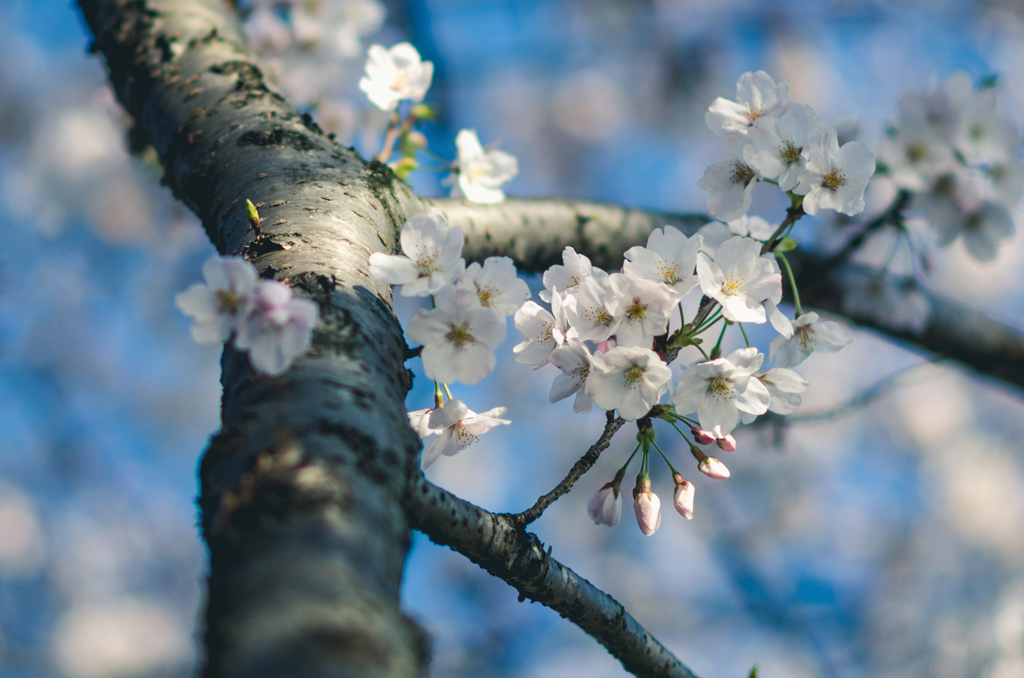 Click Here To Purchase A Print
I also wanted to make sure to capture the area with the boats. There was one specific shot I wanted that I didn't get – a photo of people riding the boats around the moat waters during the day – but I still got several I enjoy.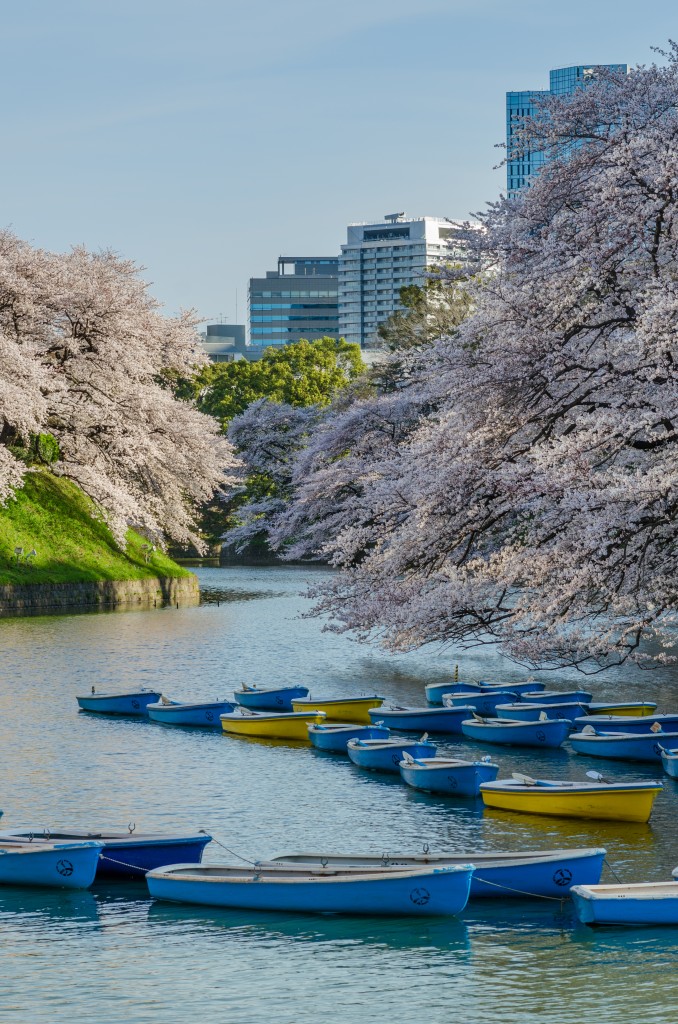 Click Here To Purchase A Print
This next photo is a panorama I stitched together in Photoshop. It was originally made up of 3 separate photos. The automated stitching in Photoshop is pretty incredible, and I was glad to have it available here.

Click Here To Purchase A Print
Although when shooting the cherry blossoms one obviously wants to focus on the blossoms themselves, I like to include people when the opportunity arises. That is because people are part of the atmosphere of sakura season in Japan. I really liked the scene of these two friends chatting beneath the blossoms that morning. Seems like a good way to start the day!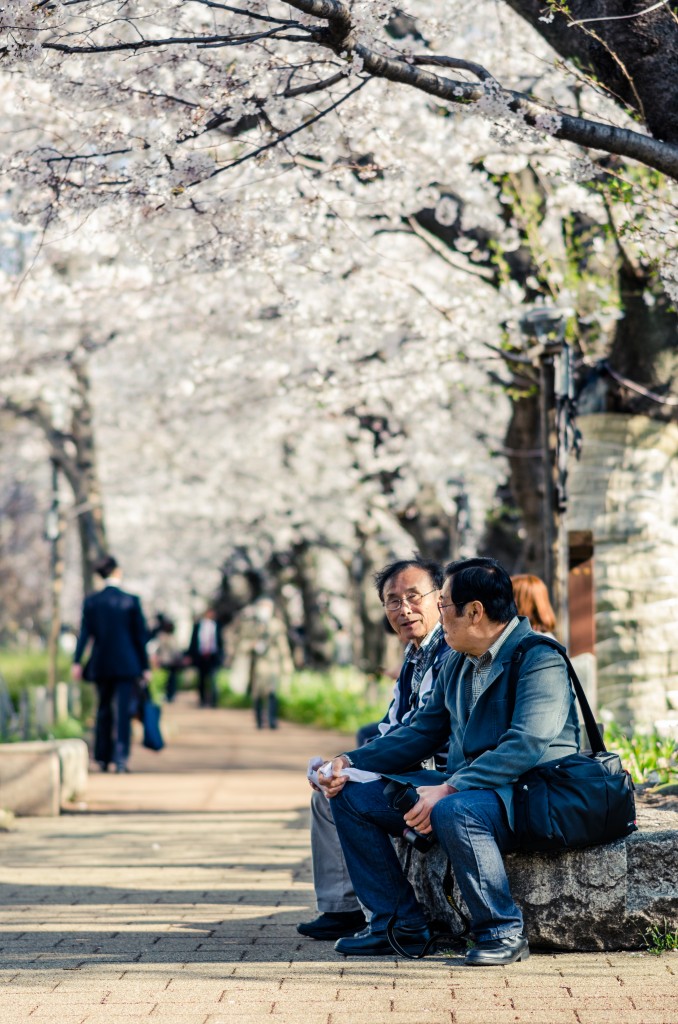 Click Here To Purchase A Print
I mentioned before how it rained during my first evening trip to see the nightly illuminated trees. Due to the weather, not that many people came out (the lights weren't even on, in fact), but I mistakenly assumed this meant it would not usually be crowded. When I went back with my wife and daughters, that idea was quickly corrected! The place was packed! Since the path where these trees are is pretty narrow, you are directed to move forward along the moat side, and return on the opposite side of the trees. Thousands of people trying to enjoy blossoms in that small of a space is pretty interesting, especially when you're a photographer wanting to photograph things! This first shot especially was taken packed into the smallest of spaces, surrounded by a hoard of other photographers all trying to get the same kind of shot, not to mention the folks just trying to grab a picture with their camera phone. Although I'm not sure I'd want to do that again, I'm glad I was able to grab these photographs.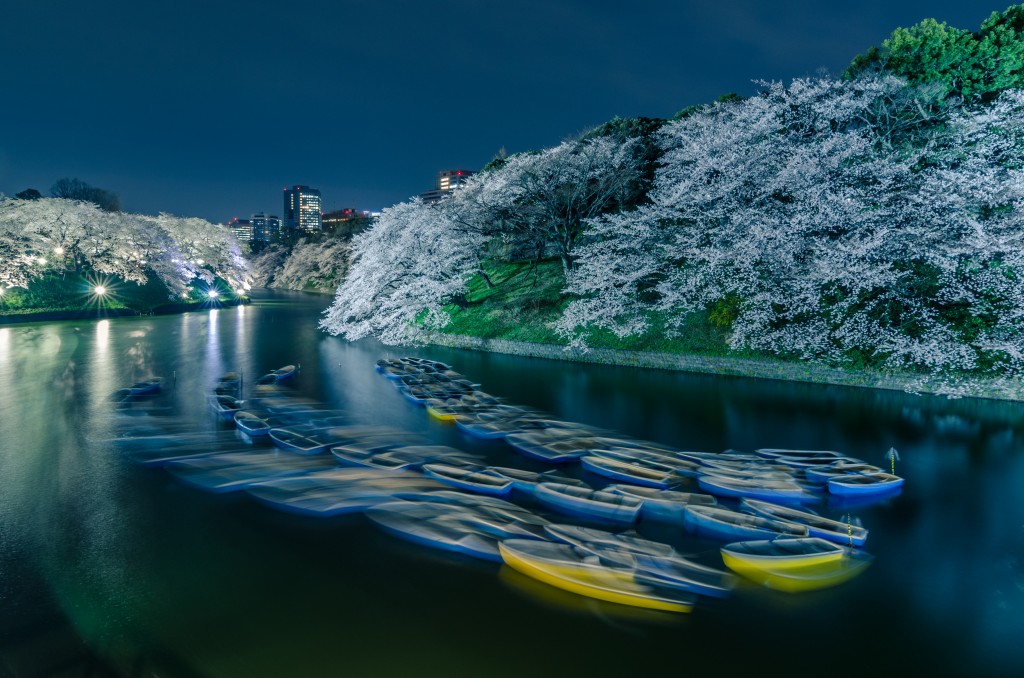 Click Here To Purchase A Print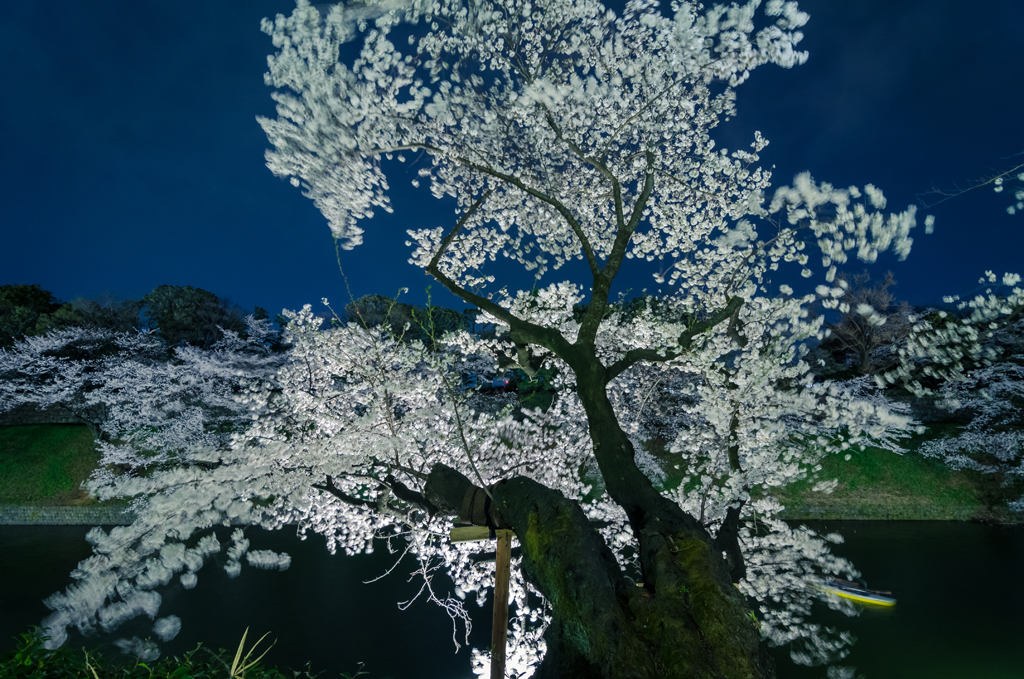 Click Here To Purchase A Print
I took this last photo from across the street. It was getting later by this time so things were starting to thin out a bit, but you can still see there's a good number of people hanging around.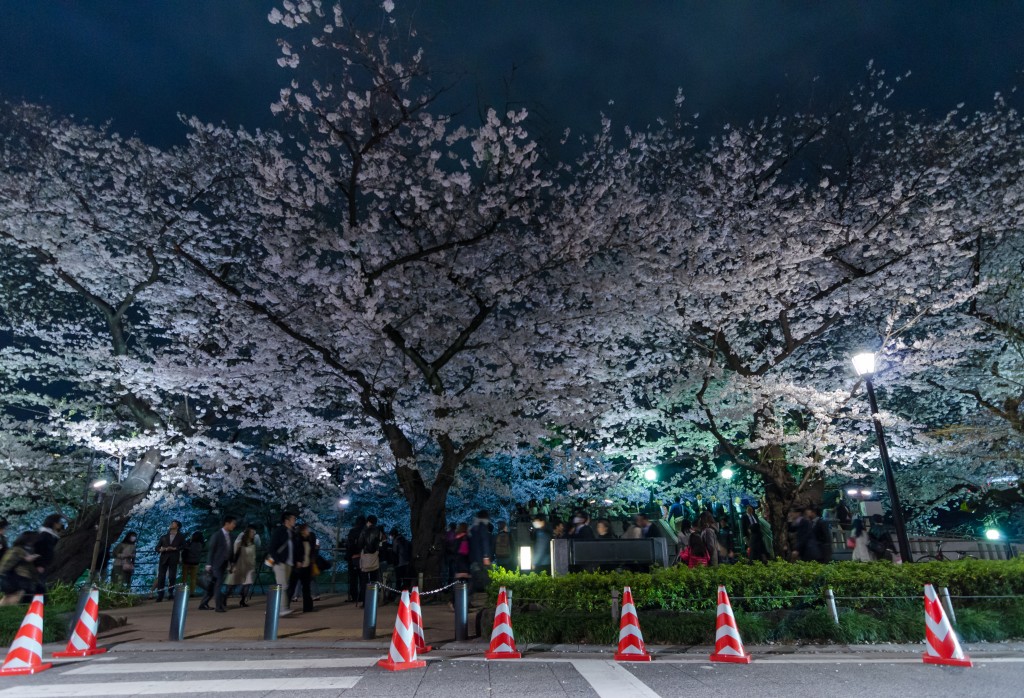 Click Here To Purchase A Print
Hope you enjoyed the photos and a peak at what you might expect if you visit Chidorigafuchi during cherry blossom season. Thanks for stopping by today!