This image is one that I took about a year ago from a sunrise on Lake Motosuko, at the base of Mt Fuji. There are five famous lakes scattered around Mt. Fuji, all formed presumably from past eruptions. Some of the lakes even used to be connected, but lava flows cut through and separated them. I've been to four of the five (I've not yet visited Yamanakako, though that is on my list to do this year), and out of all of them I think Motosuko is my favorite. It's peaceful and scenic, plus there is some nice camping near its shores.
If you follow my work at all, you may remember a similar image to this one that I shared last year (you can see both below). That image was taken at the same time, but with a different lens; the one I shared previously was taken with a 50mm lens, while this one was taken with an 85mm. I bring this up because it illustrates two important points to remember in landscape and travel photography.
First, it's important to remember that wider is not always better. While I did take some images with my wide angle lens on this morning, my best shots came from the 50mm and 85mm. It's common for photographers to want to shoot scenes like this as wide as possible – after all, we want to get the entire scene into the image, right? Not necessarily! The adage "sometimes less is more" definitely applies here. Despite the fact that our eyes technically take in a lot of the scene at once, we typically focus on one area at a time in our mind. By using a longer lens, it is possible to recreate that experience for the viewer.
Second, it's also good to remember that there may be multiple shots in one scene. If you only stick with one kind of lens, you can miss out on some great photographic opportunities. The 50mm lens was great for capturing the reflection of Fuji on the lake, but the 85mm captured better details of the mountain and the morning fog hanging around below. They were both great lenses for this particular scene in their own way. If you only use one lens though, you'll only get one kind of shot.
Next time you're out shooting a lovely sunrise, or whatever you might be shooting, try to keep these points in mind. After all, if you're getting up for sunrise, you might as well make it as worth your time as possible!
Click On The Image To See A Larger Version
85mm Version: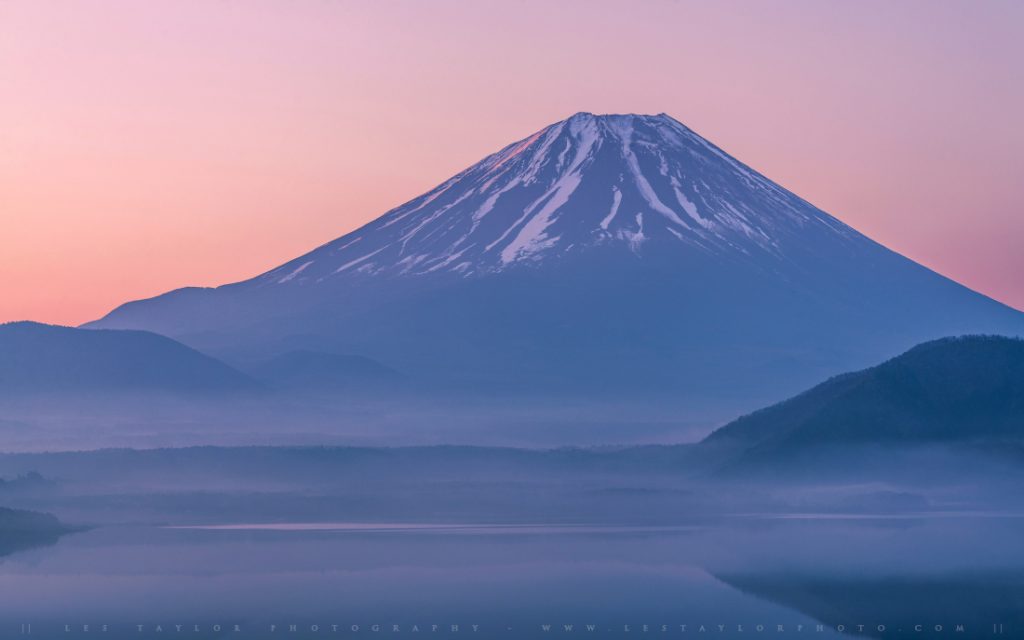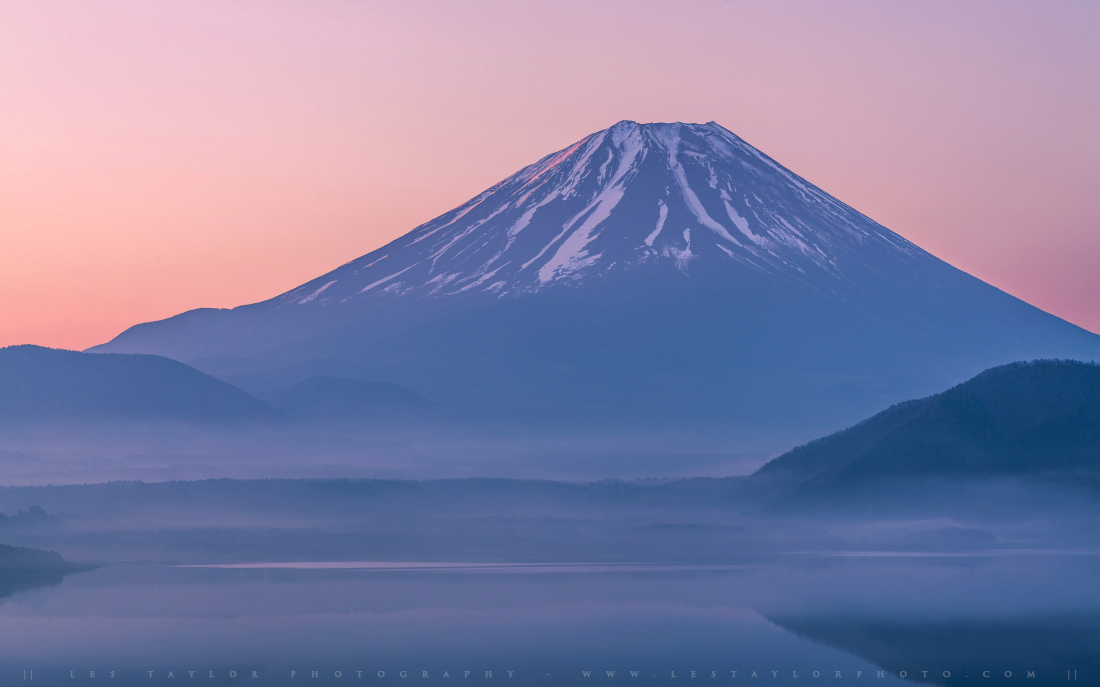 50mm Version: