One of my favorite parts of New England is the mixture of American history and nature that collide in the area, and today's photo is a prime example of that. This photo comes from the Gleason Falls stone bridge, located in Hillsborough, New Hampshire. Originally built in the 1840s, the bridge is still in use today, and while I'm sure it has been updated or renovated, I still believe it stands as a testimony to the craftsmanship of its builders long ago. Remaining functional nearly 200 years later is impressive enough, but the aesthetic connection it shares with its surroundings reveals the visual comprehension its crafters possessed. The flowing streams and moss covered rocks beneath the bridge combine with the stones of the bridge itself to form a calming sight unique to New England. It seems as if the bridge should have always been there, like the falls would be incomplete without it; as if it had been built from a painting almost. It was certainly a bit of a challenge to find and get to, but well worth the journey.
As I crafted this image, I attempted to share some of that experience. Using a neutral density filter to allow for smooth flowing water, I composed the image to allow the water and rocks to lead the eyes up to the bridge, where you can enjoy the beautiful stone work. I also opted to use the more "blown out" look in the sky, because in this case a properly exposed sky would only end up distracting from main focal elements. However, since it was a cloudy day when I took this (a purposeful choice, I might add) the lighting is still pleasant around the image, and results in a nice glowing effect to everything it touches. To edit the image I used a number of different exposures and edits for color, which I combined together using digital blending techniques and other tools within Photoshop. You can learn all the processing techniques I used in my new Post Processing Digital Workshop.
My only regret about shooting this scene is that I didn't have more time to spend there and that I couldn't shoot it in Autumn! Hopefully I'll get the chance for that someday, but for now I'm really glad I was able to make it there at all. Well worth the trip if you're in New Hampshire.
Camera: Nikon D610
Lens: Nikon 16-35mm f/4 VR
Shot Info: f/11 | Multiple Exposures (blended) | ISO 100 | 16mm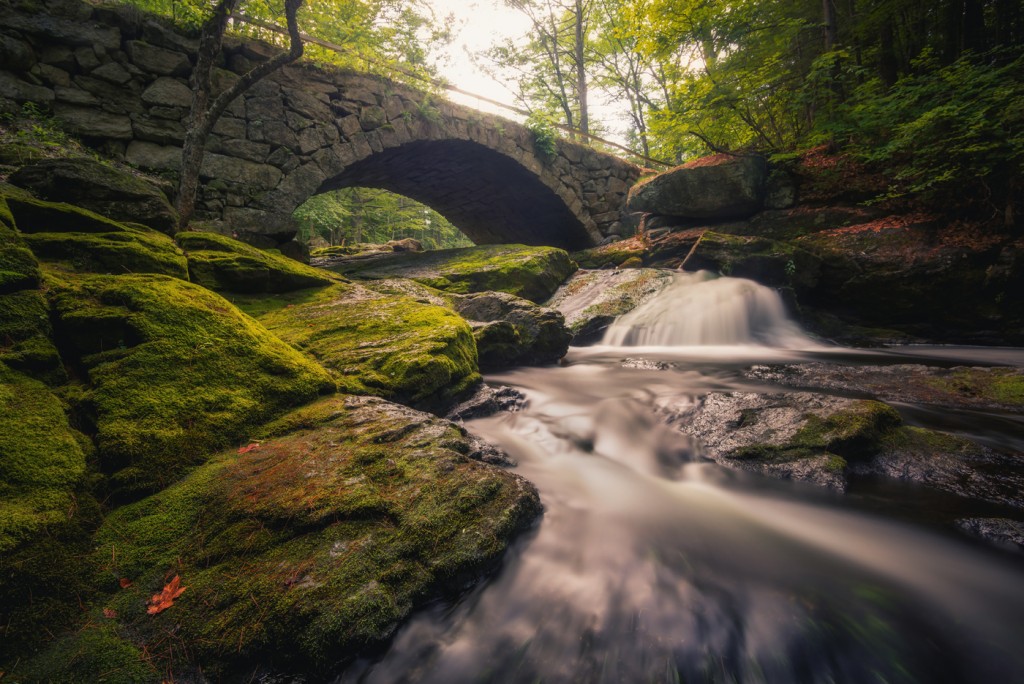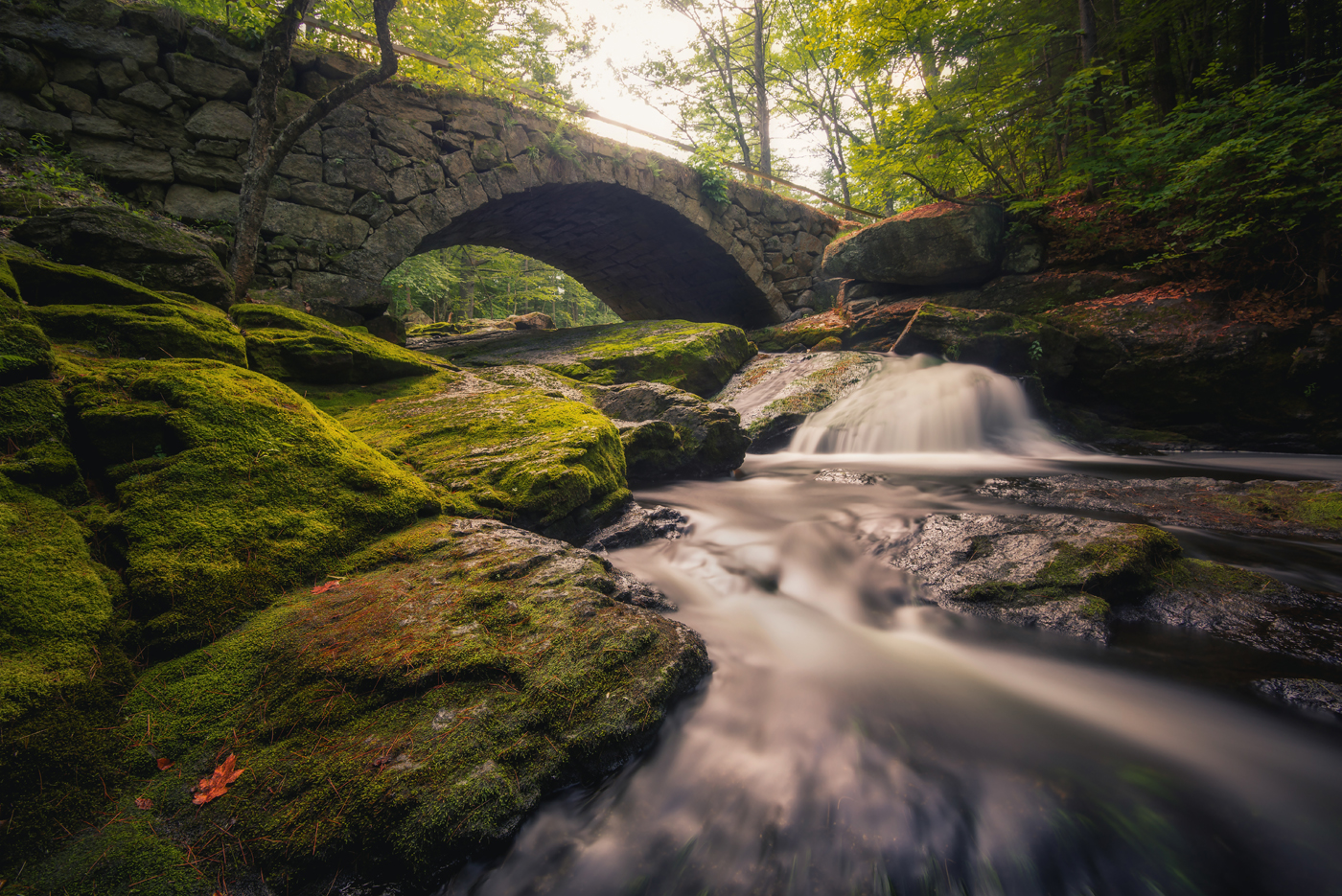 Click Here To Purchase A Print