During a recent travel photography project, I had the pleasure of staying at Aoni Onsen in Aomori Prefecture. Aoni Onsen is a Japanese inn with a number of natural hot spring baths (called onsen in Japanese) around the grounds. There are many such lodges scattered throughout Japan, but Aoni Onsen is unique in two ways. First, the inn is remote, tucked away in the mountains far enough to lose all cell phone signal, and with no other buildings in sight. At least during the winter, the inn is only accessible by a shuttle provided by the inn, since the road is narrow and covered in ice and snow. Second, Aoni Onsen has almost no electricity. The grounds are illuminated entirely by lamps, including the rooms, hot springs, and dining area. Thus the full name is actually Aoni Onsen "Lamp No Yado," meaning something like "Lamp Lodge." It's not just about the lighting though – there are no electrical outlets, and there is no wi-fi or internet connection of any kind available. You are well and truly off the grid.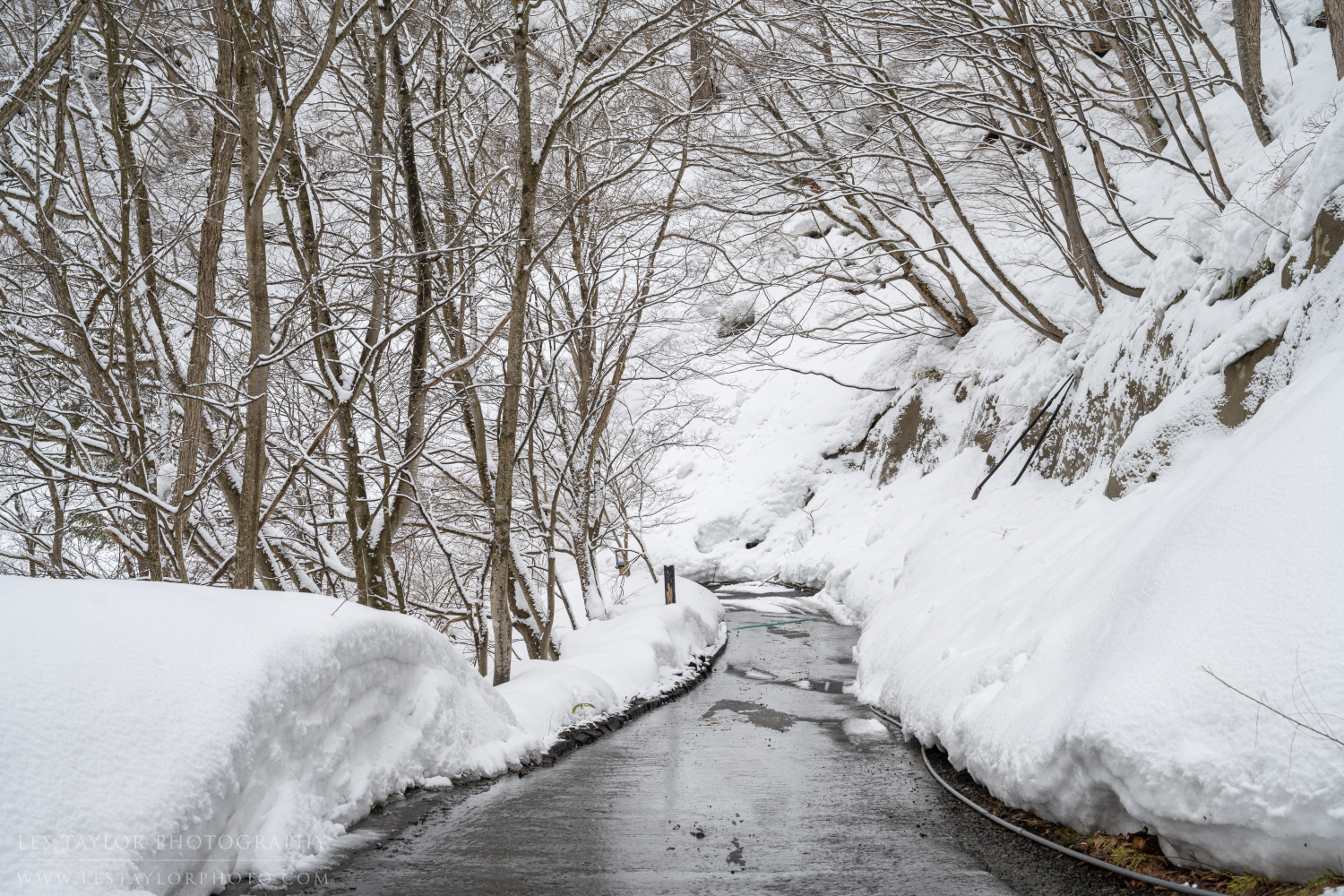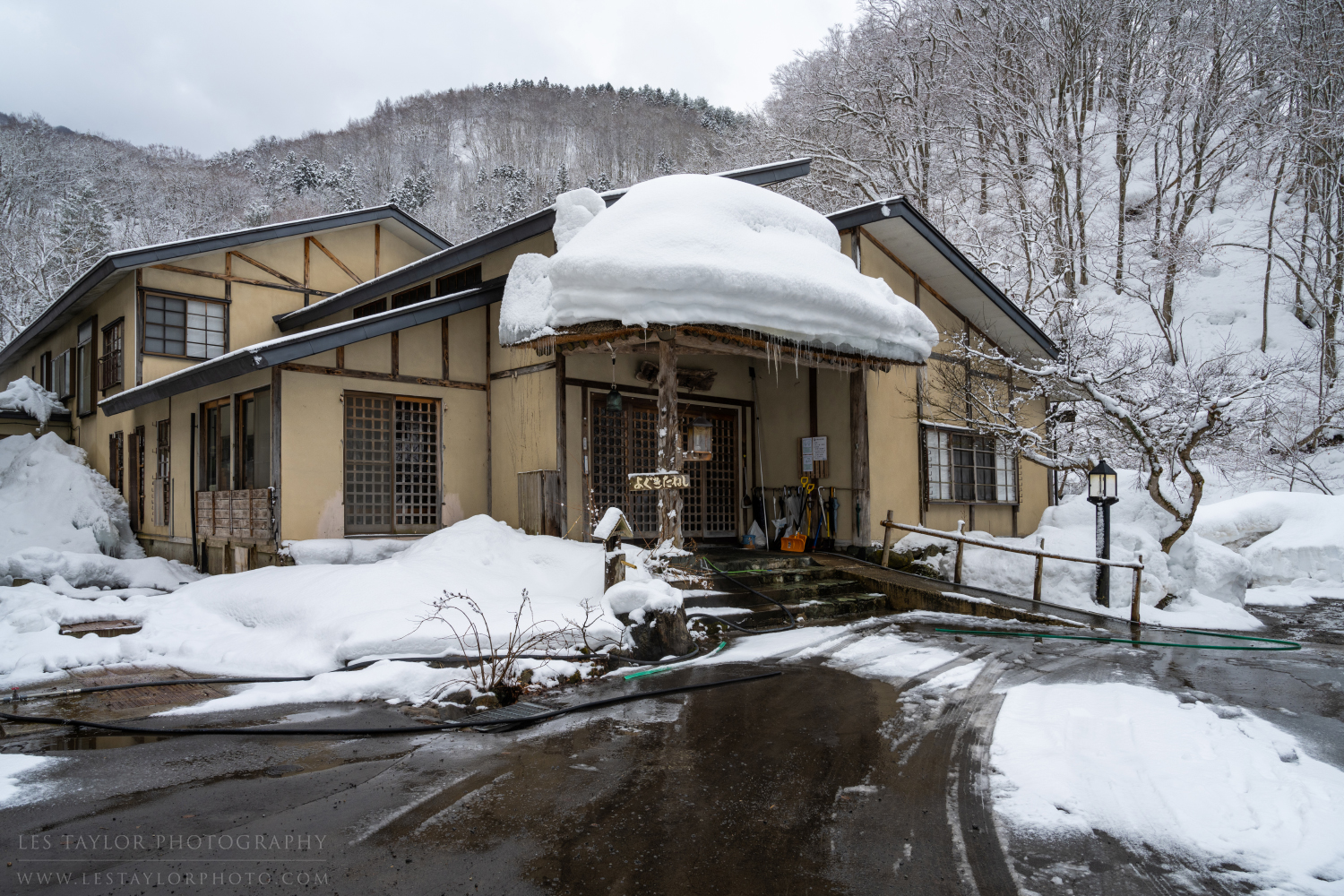 To be honest, I was a little nervous before the trip because of how disconnected Aoni Onsen is. My anxious, modern mind imagined all kinds of scenarios and perceived threats that could not be easily handled in such a remote location. But I came to realize that a place like Aoni Onsen is just what the anxious modern mind really needs. This forced unplugging, this internet and technology detox of sorts proved to be mentally refreshing.
I was visiting for work, so I did have to take a lot of photographs (though I would have done that anyway), but that didn't interfere with the impact the trip had on me. Upon arrival, I instantly felt like I had traveled back in time. You hear that phrase thrown around a lot in Japan-based travel, but I think it was legitimately true in this case. You are immersed in the remoteness and antiquity of the lodge as soon you enter the lobby, and I personally felt a rare sense of inspiration and desire to explore.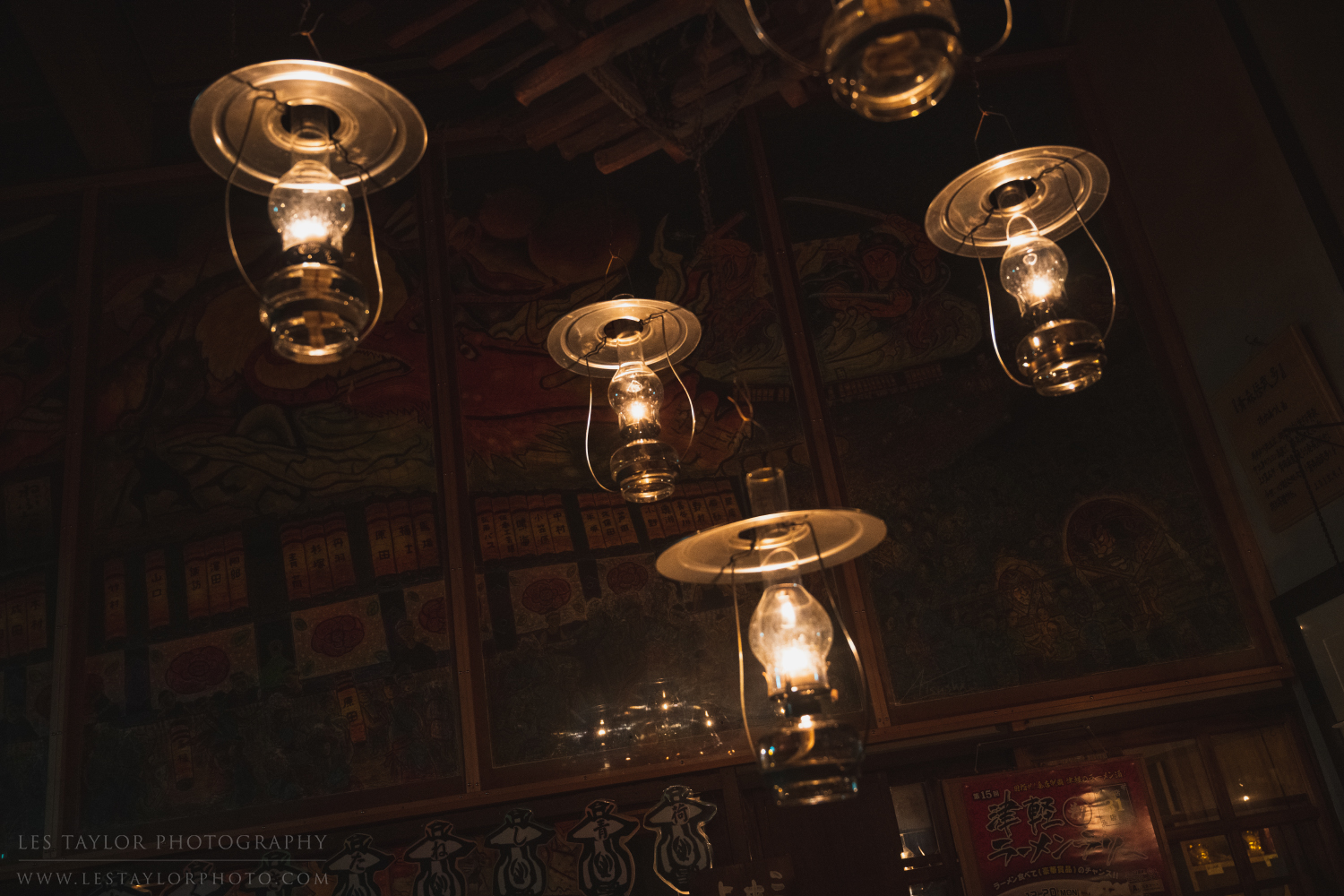 The crowning glory of Aoni Onsen is, as the name implies, the onsen experience. Aoni Onsen has at least 4 or 5 different hot spring baths, each with a unique atmosphere. All have views of the surrounding natural scenery, including one that is outdoors and within view and earshot of a waterfall. There are actually several outdoor baths, though in the middle of the cold Aomori winter, I found the indoor baths to be warmer and more relaxing. That said, after sitting for a spell in the hot water indoors, it was pleasant to sit in the lukewarm water outdoors for a bit while listening to the flow of the waterfall in the distance.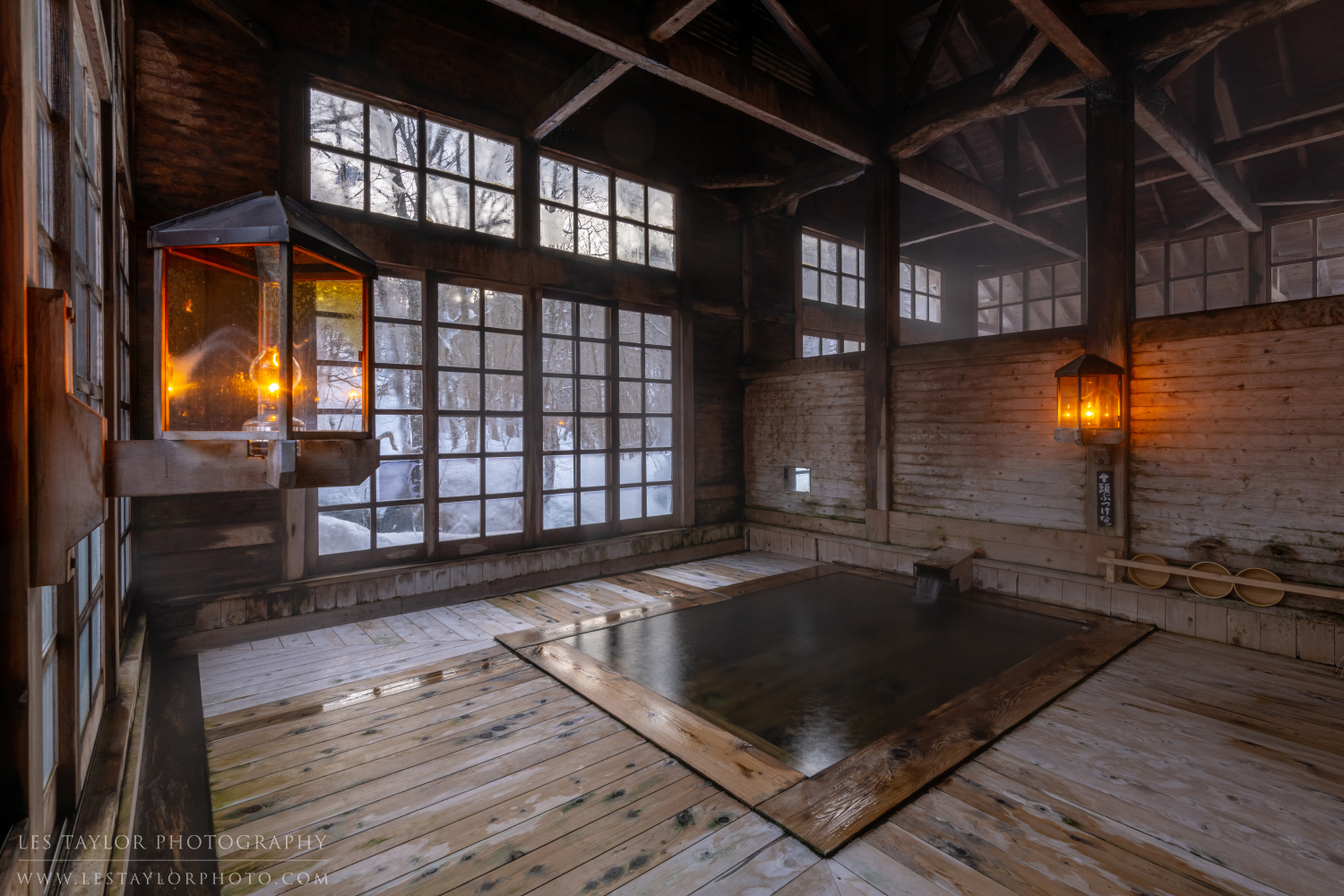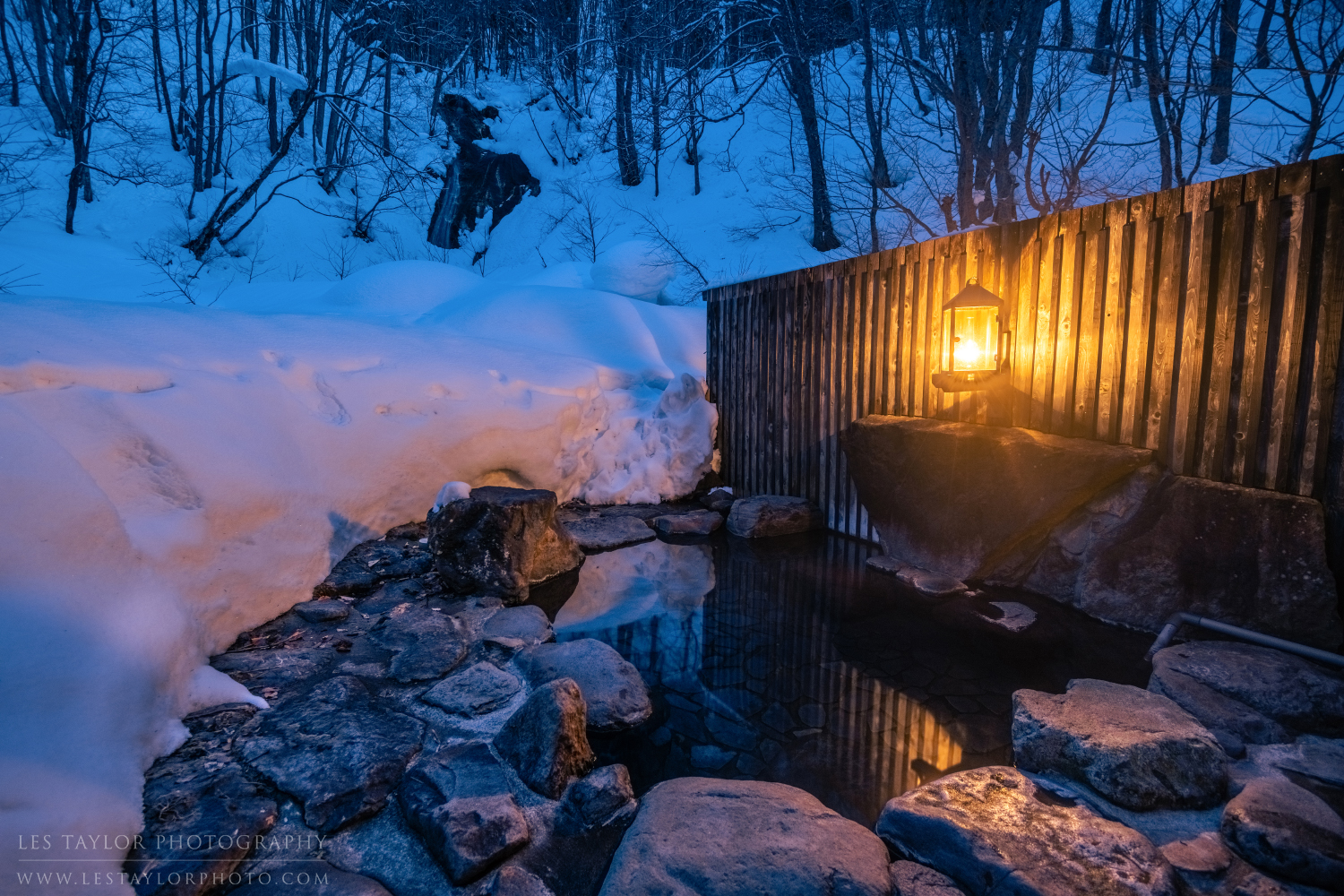 Because onsens are public baths, you always bathe fully before entering. Typically there is a standard Japanese bathing area with a stool and shower, but that was not the case here. The bathing area uses the same running water that feeds the onsen, but it is built so that the water drains away from the bath itself. There is soap and shampoo provided, but that is about the only similarity to your typical onsen experience. It was a bit more challenging for me to bathe because of this, but reflecting on it, I would tell you it added to the overall experience. There's nothing fake about Aoni Onsen. It is intended to be a place to retreat from the modern world. You're not there to be pampered, you're there to decompress and free your mind from the weight of modernity. These seemingly small details make that possible.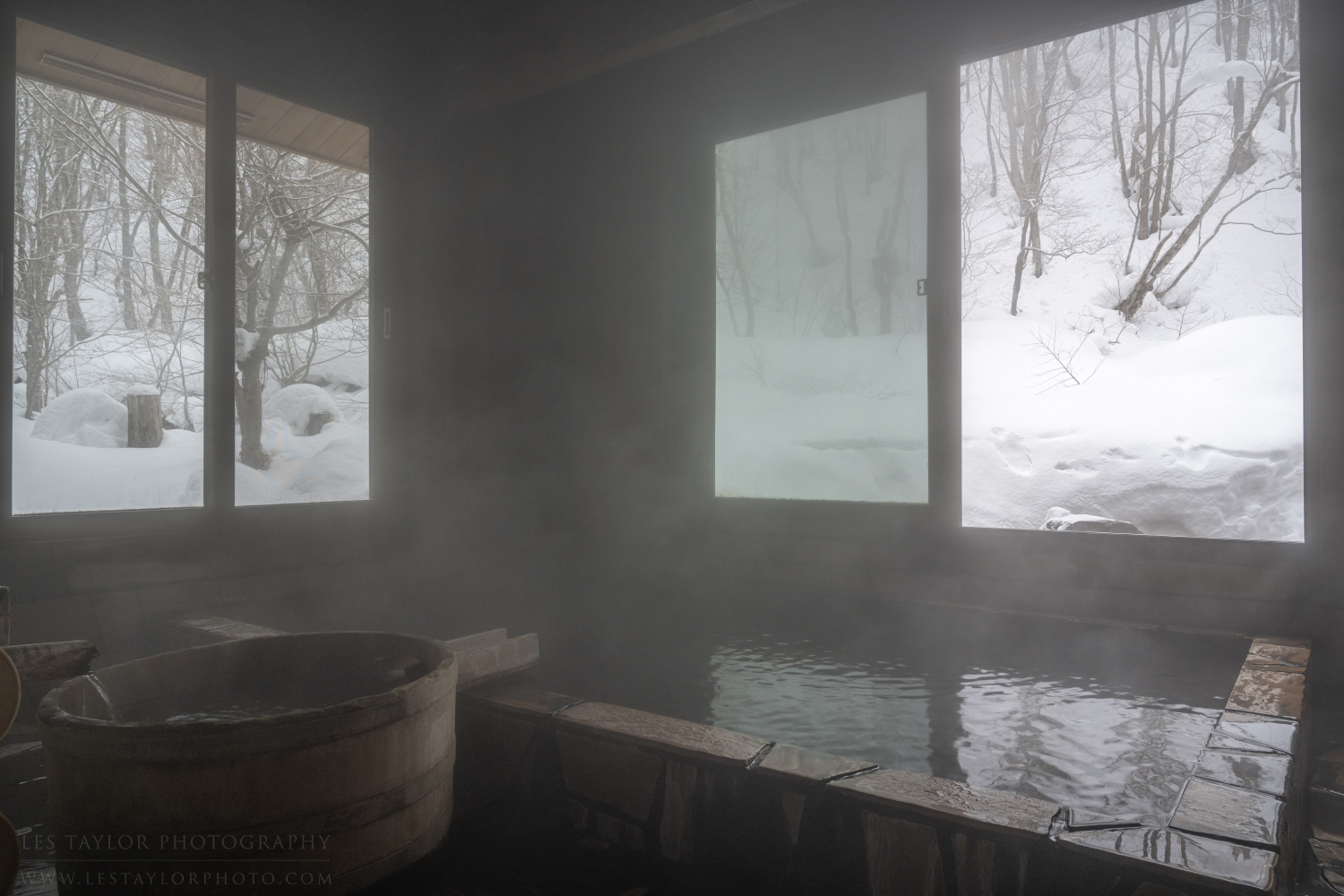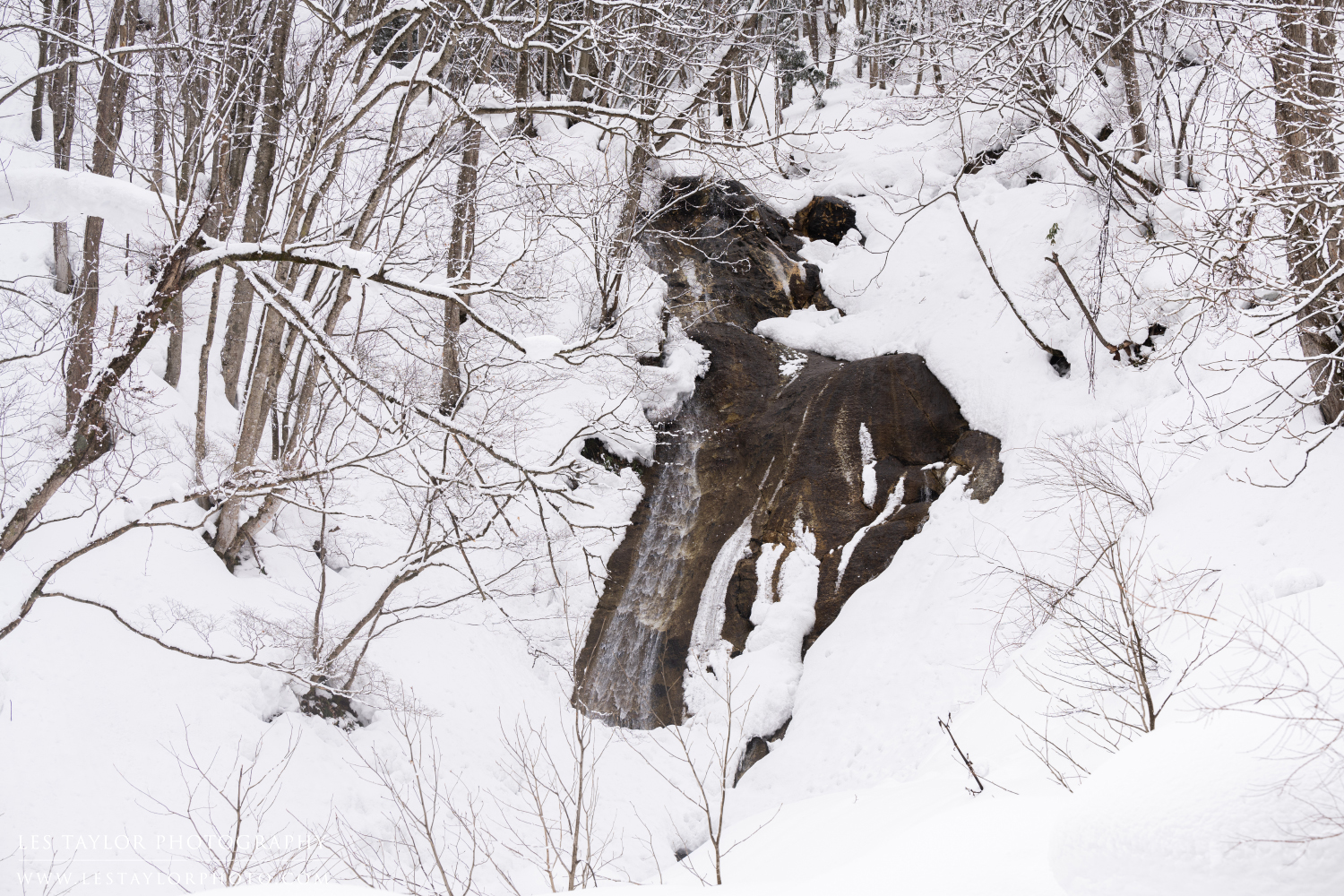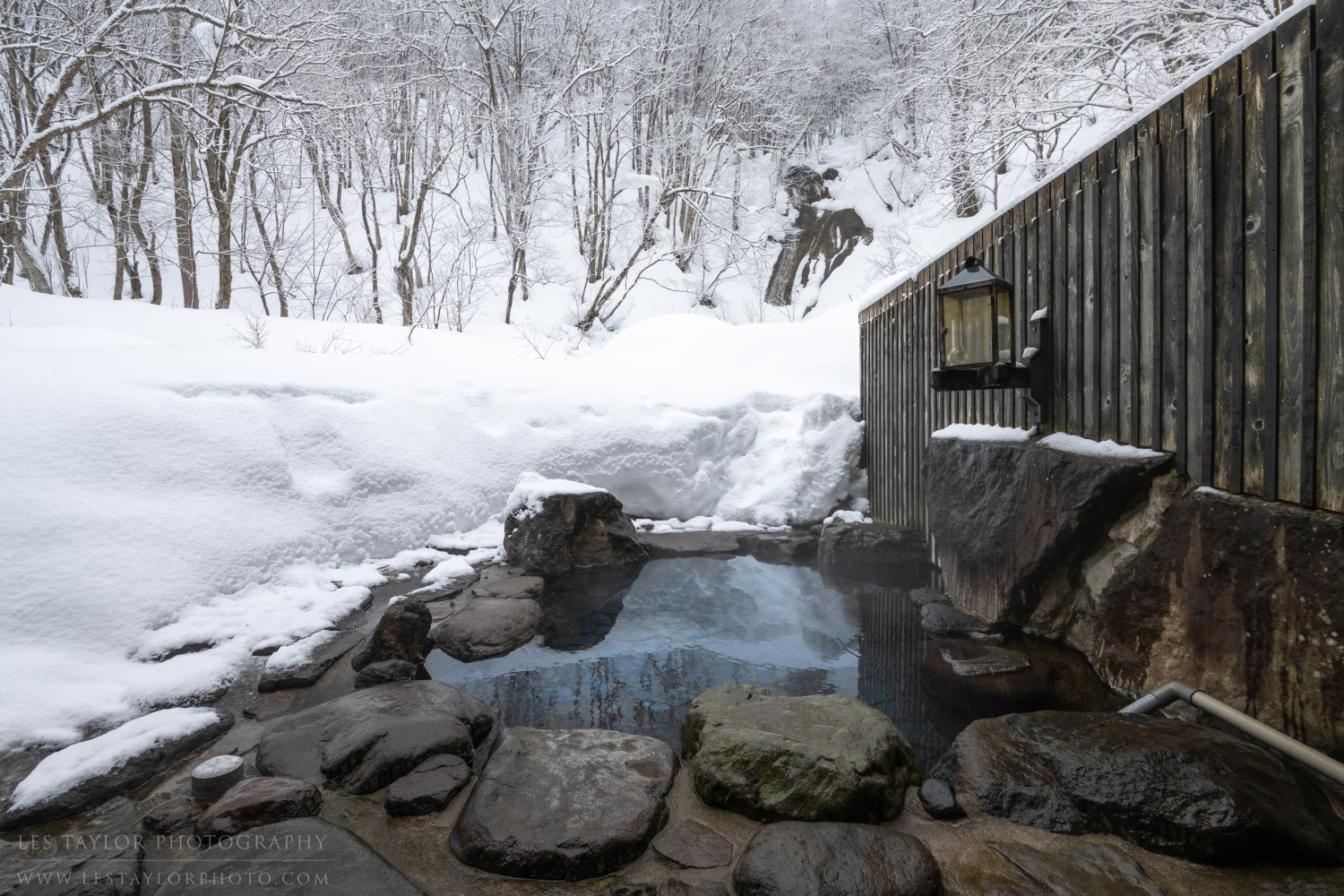 While the onsen is worth the trip all by itself, the other elements of the lodge were just as enjoyable. Rooms at the lodge are simple but cozy. Since there is no electricity, the room is heated with a gas heater. It kept the room so warm that I ended up opening my window slightly to lower the temperature a bit. Sleeping on the floor in a cozy Japanese futon, with the only light that of a dim oil lantern and the only noise that of the nearby stream, was one of the most relaxing sleep experiences I've had on a work trip or traveling period. After I got up in the morning, I ended up getting back into bed for a bit just to relax and watch the falling snow outside my window.
Both dinner and breakfast were Japanese meals using local ingredients. The authentic Japanese cuisine could prove challenging for some, but personally I loved it. I sat with my group at small tables on the tatami floor, which for me made it all the more relaxing. There's no pretense – just a simple homemade meal in a traditional Japanese setting. I was surprised how quiet everything was despite the fact that there were other guests sitting nearby. I suppose the overall atmosphere of the lodge encourages this. The small team I was traveling with was able to use a separate tatami room after dinner to sit and chat for a while before we went to the onsen. This lounge room was perhaps the most traditional room of them all, with a kind of fire/cooking pit in the middle of the table and various Japanese decorations about.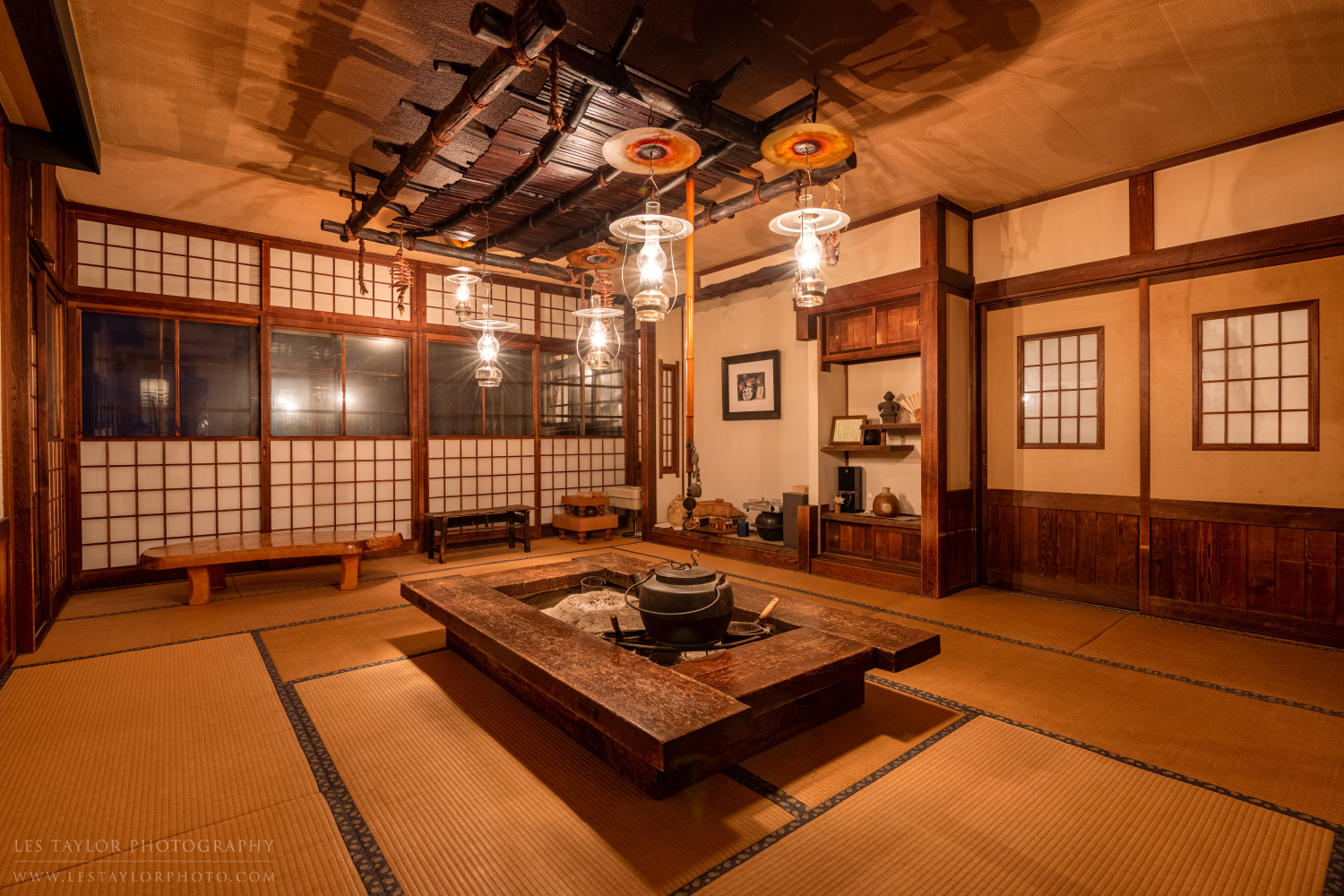 I was fortunate enough during our stay to have plenty of winter weather. In fact, it snowed almost the entire morning, coating everything with a generous layer of clean snow, which highlighted how much of a natural getaway Aoni Onsen is. If you've ever lived in a snowy area, you know the muted serenity of a fresh snow. The calming quiet was broken only by the flowing stream, almost making me forget I was at a lodge at all. Based on the sights and sounds, I could have just as easily been on a hike through snowy woods. I'm sure it looks completely different in the summer or autumn, and certainly beautiful in those seasons as well, but I'm glad we were able to visit in winter. Aoni Onsen seems like it was built for this season especially.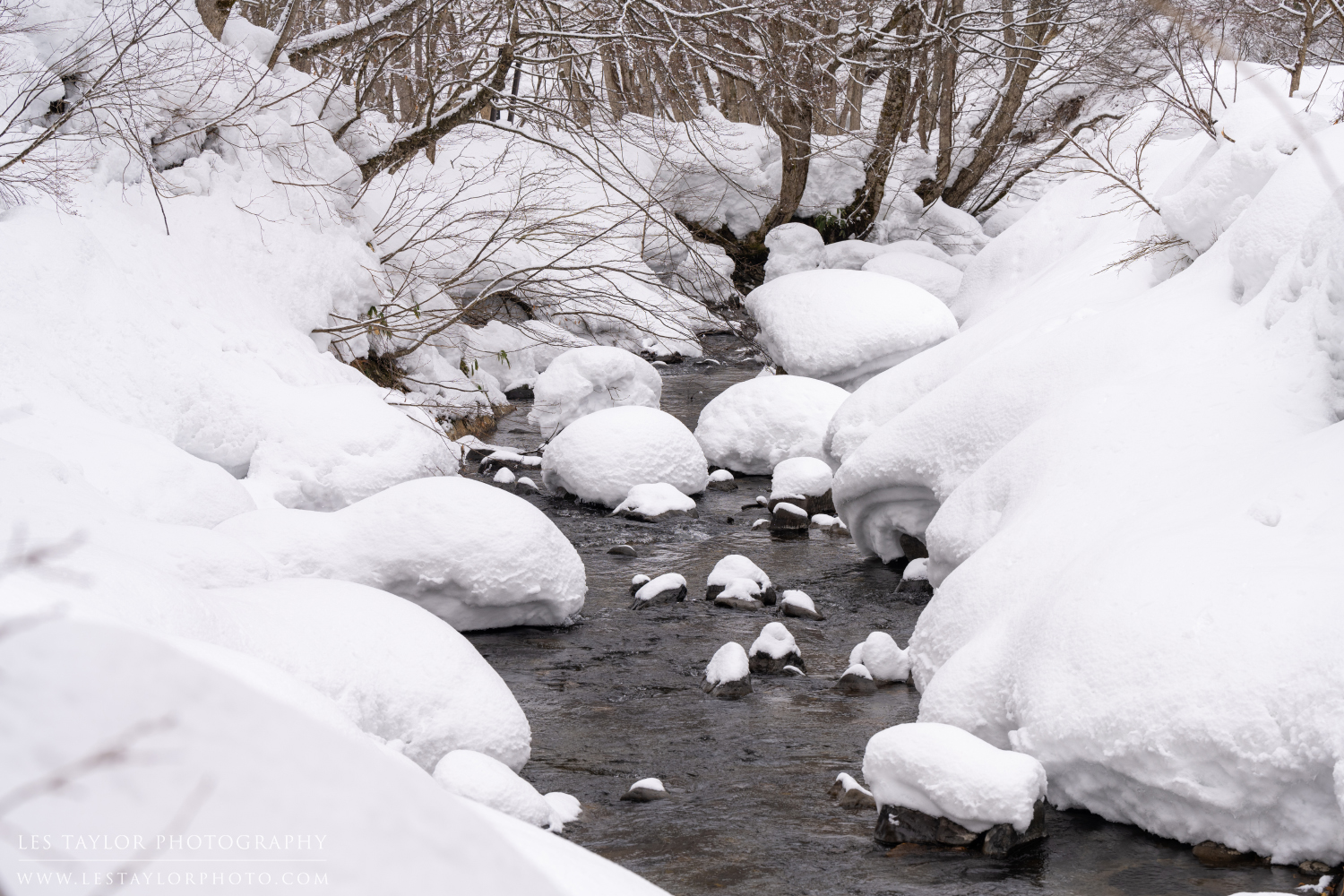 Work trips like these tend to be a bit of a whirlwind. Especially at inns and hotels there's not always a lot of downtime, and it can be hard to relax with the pressure to photograph everything. It was wonderful to be able to work in such a slow-paced environment. It didn't feel like work at all. Aoni Onsen is so low-key, primitive, and remote that it felt like a simple getaway.
If you're ever in Japan and want to go somewhere that not everyone goes to, and the idea of getting truly unplugged sounds appealing, I'd encourage you to visit Aoni Onsen. The modern world will still be there when you return, though you may wish it wasn't.