I'm a big proponent of not worrying too much about your gear. Just look around the internet and you'll see why. There are people who have what would be considered low-end cameras and produce amazing photographs, and there are people who have prohibitively expensive cameras and lenses, and take (at least to me) uninspiring, boring photographs. The fact is, contrary to popular belief, cameras do not create photographs. People create photographs – the camera is simply a tool. A camera no more creates a photograph than an oven creates a cake or a guitar creates a song. That's not to say the camera doesn't have an impact on the photograph. It does; but it's not as important as some might believe.
Why am I saying this? Well, last Saturday we had a really big snow here in Japan, and my D7000 got a little water in it from (I guess) snow landing and melting on the body. It was only a small amount, but apparently enough to mess up the buttons. So this weekend when it snowed a lot again, I didn't have my trusty DSLR! I was quite disappointed, but thankfully my wife let me use her little Nikon J1. It has far less buttons than my D7000, no viewfinder, and a smaller sensor. But that doesn't mean it can't take good photos! All of the photos I'm sharing with you today were taking with my wife's little J1. While I am looking forward to getting my camera back this coming week (I hope!) I was pretty happy with how the J1 performed, and I hope these few photos will inspire you to work with what you have.
The snow fell pretty much all day long, although it didn't really accumulate until much later.
The piles from last week's snow still remain, but the fresh snow covered them up.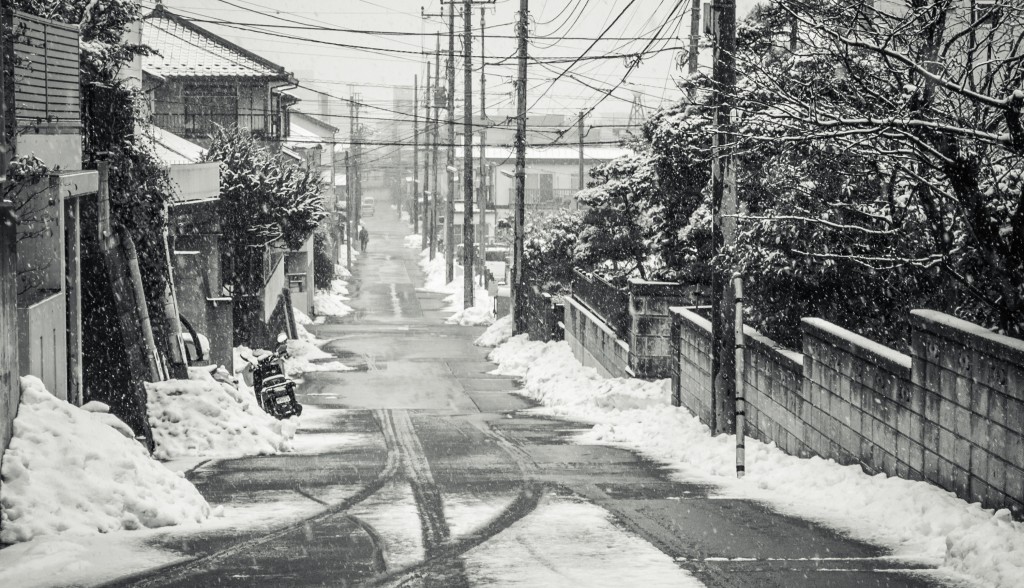 Guess the snow banks make for easy bike parking…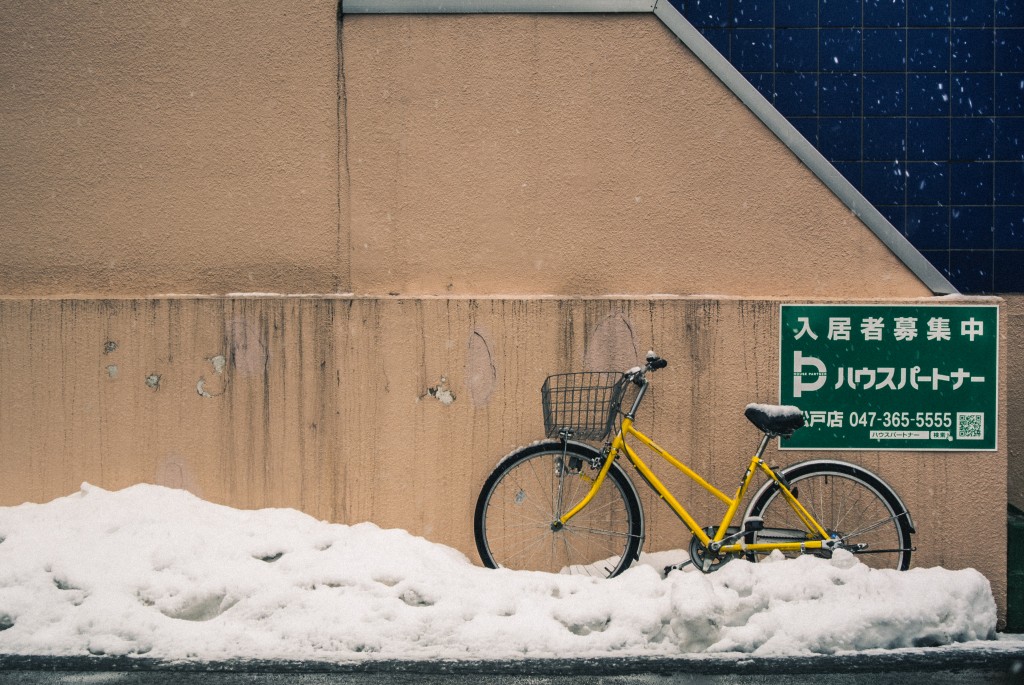 The night is when the heavy snow started to fall and began to really build up. This is a local shrine in my neighborhood. Thought this scene was interesting.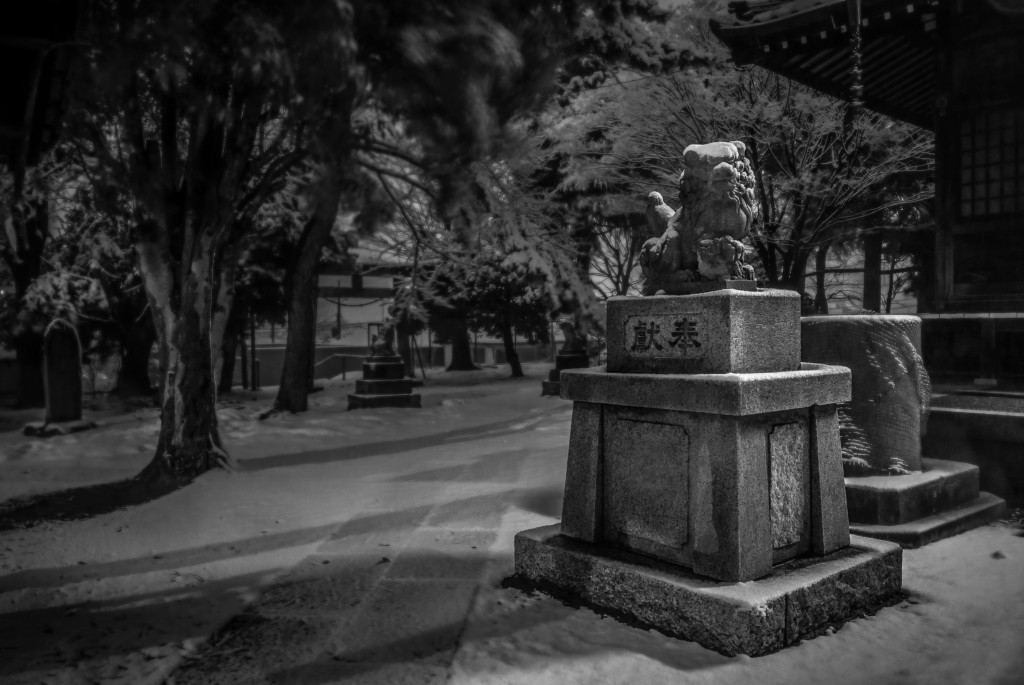 Thanks for stopping by – now get out there and shoot with what you have!