It's that time of year again – time to share my top 10 favorite images of 2014! And what a year it has been! This year, I've photographed everything from macros to scenes from airplanes, quiet waterfalls to crowded festivals. But only 10 photos can make it into my top 10, and so here they are, in descending order. Also, I  have a special treat for everyone – for a limited time you can buy a print of any image in this gallery for 50% off using the coupon code 2014TOP10. You can find the prints gallery here: 2014 Top 10 Gallery.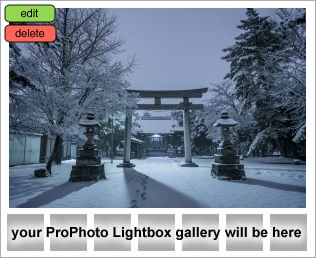 Along with my top 10 photos of the year, I wanted to share some reflections on what I've learned this year as a photographer, as well as what I'm hoping to focus on in the coming year. I hope you'll enjoy reading my thoughts and feel free to share your own in the comments!
What I've Learned In 2014
1) I've learned to better control composition. Over this year I think I've greatly improved on my ability to compose an image – including the elements I want and discarding those that distract from the scene as I see it. This is so vital in good photography, so it's encouraging to see that improvement for me.
2) I've learned more what I like to shoot and what I don't like to shoot. Earlier this year I was struggling to know in what direction I should move forward. I had considered trying to photograph human subjects more, but I found that honestly I just don't enjoy it that much. Of course there are exceptions, but generally speaking I know portrait photography isn't my thing. That realization has freed me up to focus on the type of photography I do truly love – landscape and travel photography.
3) I've learned to take more time and focus more energy in post processing. That's not to say I've moved towards more heavily processing my images, but rather that I've moved towards processing them more skillfully and thoughtfully.
What I'm Working On In 2015
1) I want to decrease the quantity of photos I share while increasing the quality of the photos. There may be places where I'll share in higher quantity, like Instagram or Twitter, but in terms of my professional work that I share here, I want to make sure it is high quality, portfolio worthy material.
2) I want to focus more on landscape photography. I enjoy shooting travel photos, but I find landscape photography to be more challenging and often more rewarding as well. That's not to say travel photography is easy or boring, but the process of taking and processing images of incredible landscapes is, at least for me, more involved, so I want to focus on that more and improve my skills there.
3) I want to shoot more nightscapes. I have a lot of images I love, but I have a serious lack in terms of beautiful night scenery. I'm really hoping to get some shots of the stars, the milkway, and things like that. I always love seeing this images, so it'd be great to produce some of my own!
Of course there's a lot of things to work on, and more that I've learned as well, but this is a taste of my review of 2014 and preview of 2015. I'd love if you'd share what you've learned or what you hope to improve on in the next year for yourself. Not just photography either – feel free to share anything you're working on!
Thanks so much for following me this year and letting me share my photographs and adventures with you. I hope you and your loved ones have had a great year as well and find many blessings in 2015. Happy New Year everyone!