Ever since Adobe released Lightroom for mobile devices, it has been a big part of my mobile photography workflow. Unfortunately for many mobile photographers, since its release, Lightroom Mobile could only be used by those with a Creative Cloud subscription. But this month, that all changed! Lightroom Mobile is now available for everyone to download and use completely for free. This is an amazing development and a huge gift from Adobe. Lightroom Mobile is one of the best mobile editing apps out there. If you have a smart phone and haven't been using it yet, you really should be! But in case you're still skeptical, I'd like to share with you several reasons that you should be using Adobe's Lightroom Mobile app, along with some photos that I have edited using only Lightroom Mobile (click them to see just the final edit).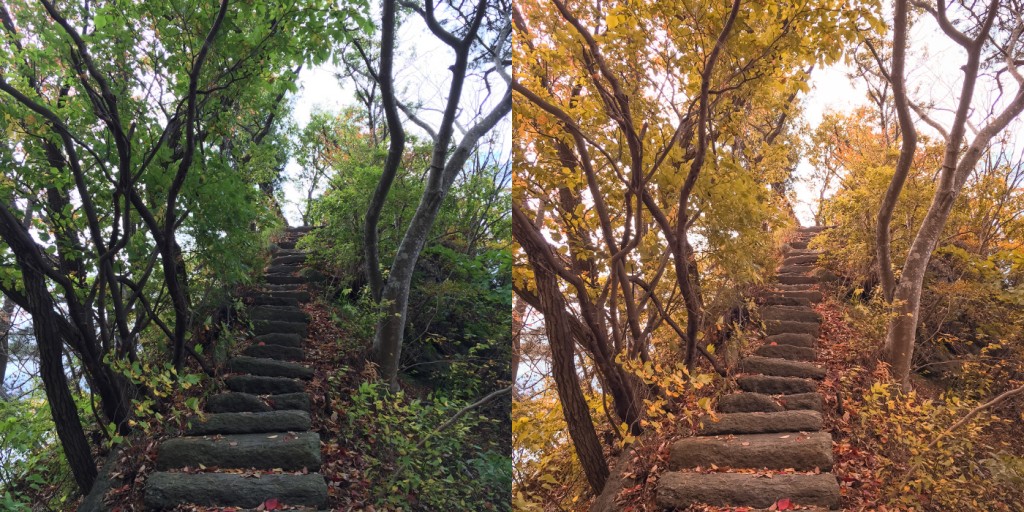 #1: The Best Highlights and Shadows Recovery Around
One of the first areas that often needs attention in photo editing is the recovery of highlights and shadows. Out of all the apps I've used that provide for this, nothing comes close to what Lightroom Mobile can do. While many apps with this option leave the image looking flat and unnatural, Lightroom Mobile's adjustments hit the spot. Adobe's experience in professional desktop editing has clearly carried over into the mobile app.
#2: Separate Color Adjustment
While most photo editing apps offer the ability to increase or decrease overall color saturation, Lightroom Mobile is one of the few that allows you to control individual colors in an image. In fact, you can control not just the saturation of these colors, but the hue and luminance as well. It's difficult to overstate the kind of control this gives you over your image. It's a big deal, and this alone makes Lightroom Mobile worth the download.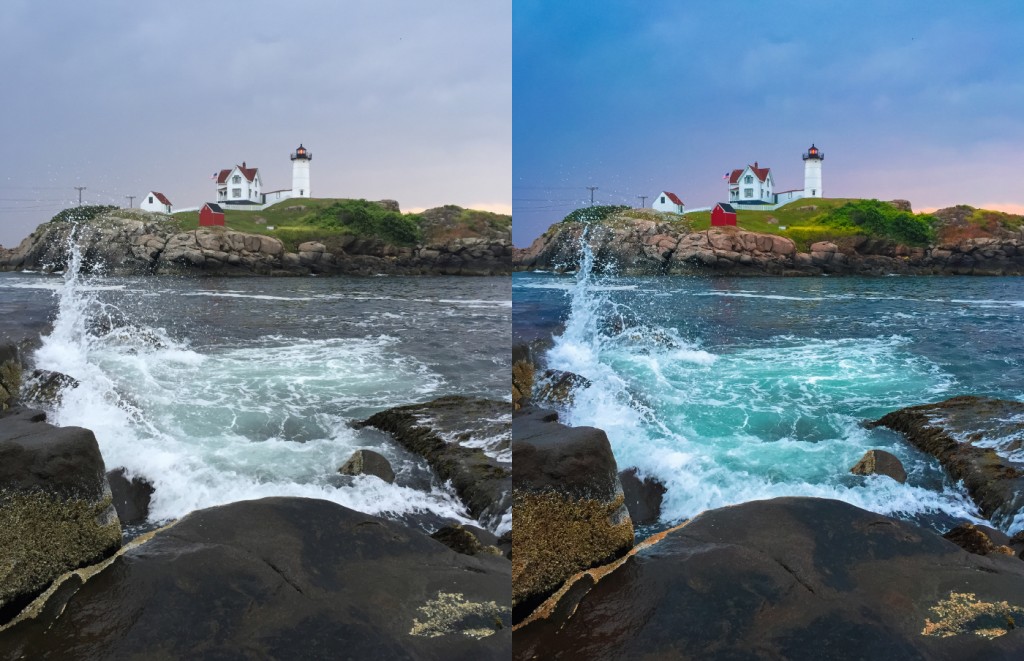 #3: Clean Interface
If you've ever used Lightroom on your desktop or laptop, you know how intuitive and well designed it is. The user interface is incredible. Adobe has brought this same type of design over into the mobile app. With some apps I've used, while they may be powerful, they can also be clunky; almost like a toy just for fun. Lightroom Mobile feels like an app built by professionals for professionals. That's totally subjective I know, but if you use it, I think you'll see what I mean.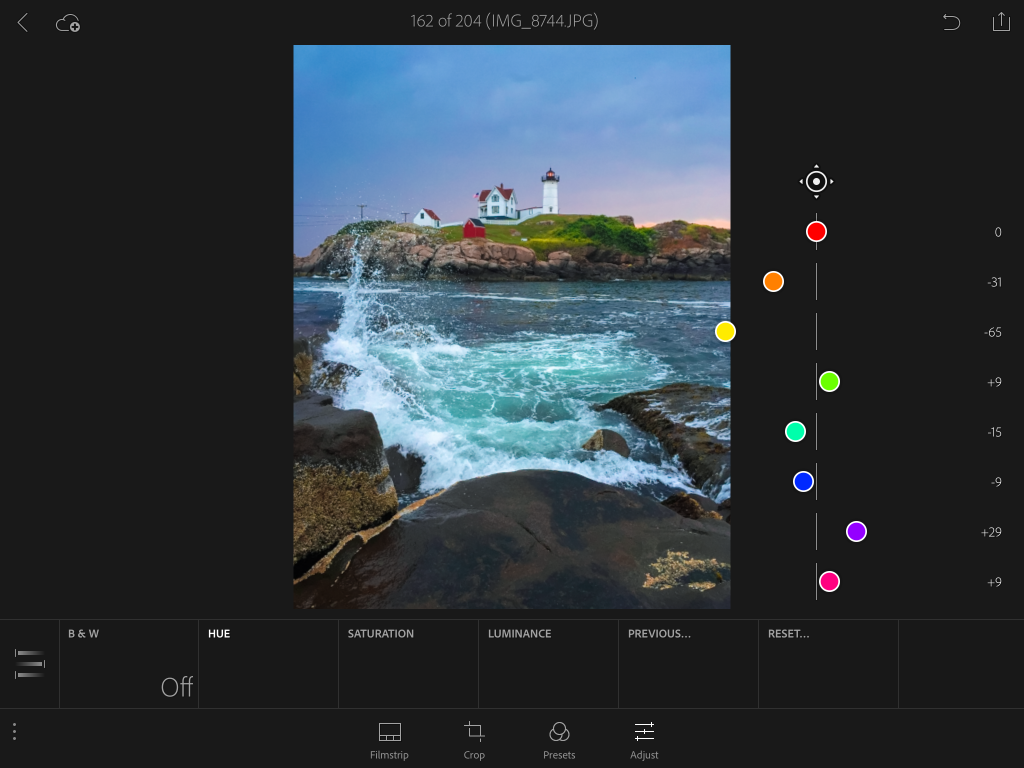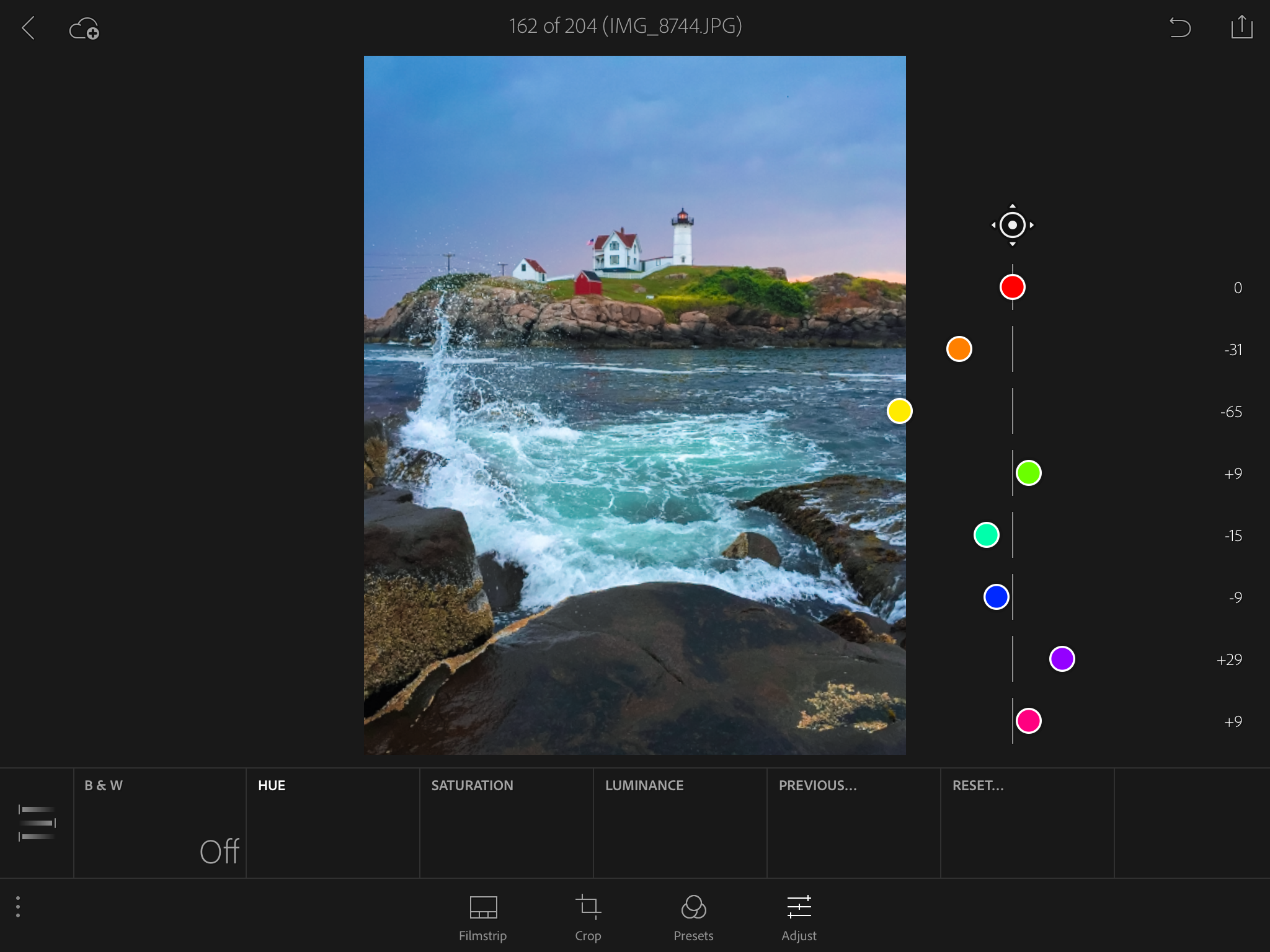 #4: For CC Users, Desktop Sync
This one is for Creative Cloud users only, but it's something I use frequently so I wanted to include it. The ability to sync images from my desktop to Adobe's Creative Cloud and then see them on my mobile device has been very helpful to me. Even if you use features in the full version of Lightroom that aren't available in Lightroom Mobile, those edits are still saved to the cloud and still viewable on Lightroom Mobile. You can then download the image directly from the synced collection to your device and share it however you like. Likewise, photos synced from my phone and edited on Lightroom Mobile are available for further edits or export in the full version of Lightroom on my computer. Again, I use this feature a lot and I think if you try it out, you'll understand why.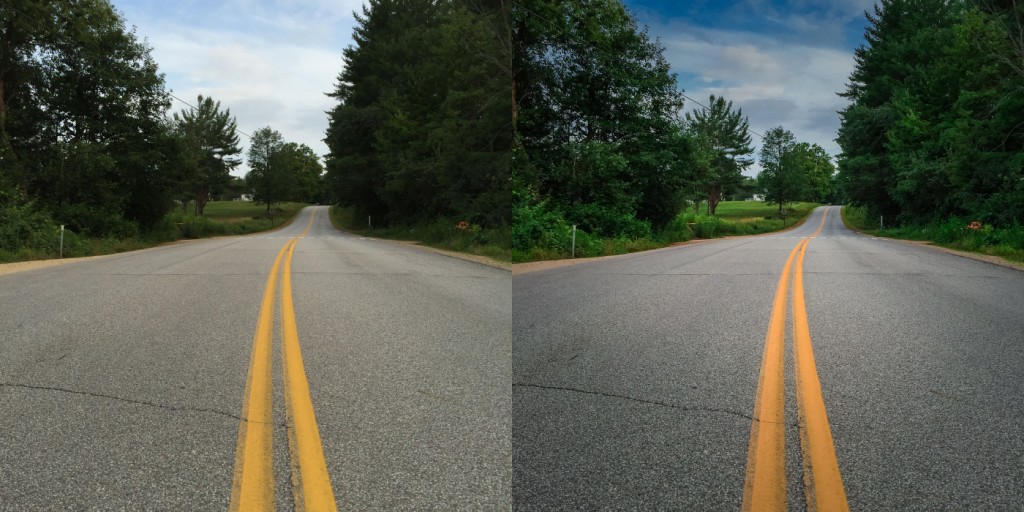 Areas Where Lightroom Mobile Could Improve
As much as I love Lightroom Mobile, I don't want to mislead you into thinking it's perfect. There are some areas I'd like to see improved, but it's my suspicion that these improvements are around the corner. Most of the changes I want to see have to do with additional features. For example, split toning is something I use frequently in the full version of Lightroom, but right now I have to go to other apps to do this. Likewise noise reduction or sharpening, which can be important in mobile photography especially, have to be taken elsewhere. One tool that is already available in Lightroom Mobile, the curves adjustment tool, is very limited and I'd like to see more flexibility there. Finally, I would love to see users able to make or import their own presets. All of this said, it should not diminish what Adobe has included in their Lightroom Mobile app so far, and you can be confident future updates are only going to make the app more powerful.
As I said at the start of this article, Lightroom Mobile is one of the best mobile editing apps around, and these are just four reasons I think you should be using it. Adobe is setting out to do in the mobile editing field much what they've done in the desktop field – make their software the standard for editing. If they continue on their current route, that's exactly what they'll do. As it stands, they already have created one of the best apps available on mobile, and especially now that it's freely available to all, I recommend you give it a try.