Last week I had the chance to visit Suzumejima in the Boso Peninsula of Chiba Prefecture. It's a place that I've been wanting to photography for some time. The location itself isn't anything all that fancy – it's comprised of two rocky structures sticking out from the water near the coast. Despite the location's simplicity, it is a beautiful spot to photograph the sunset, especially this time of year. For a brief period each year, the sun sets directly between the two structures, making for a breathtaking scene in the right conditions.
For that reason, it was the conditions I was most concerned about for this outing. For photography of this nature, you generally don't want to have totally clear skies, but too many clouds can obscure the sunset, so there's a narrow set of perfect conditions for which I was hunting. As you can see in the image below, it's safe to say I got the conditions I wanted!
I had a great time photographing Suzumejima! In fact, it was so much fun, I made a video where you can join me behind the scenes. You can watch the video below the image.
Camera: Nikon D610
Lens: Nikon 16-35mm f/4
Shot Info: f/11 | Multiple Exposures (Blended) | ISO 100 | 27mm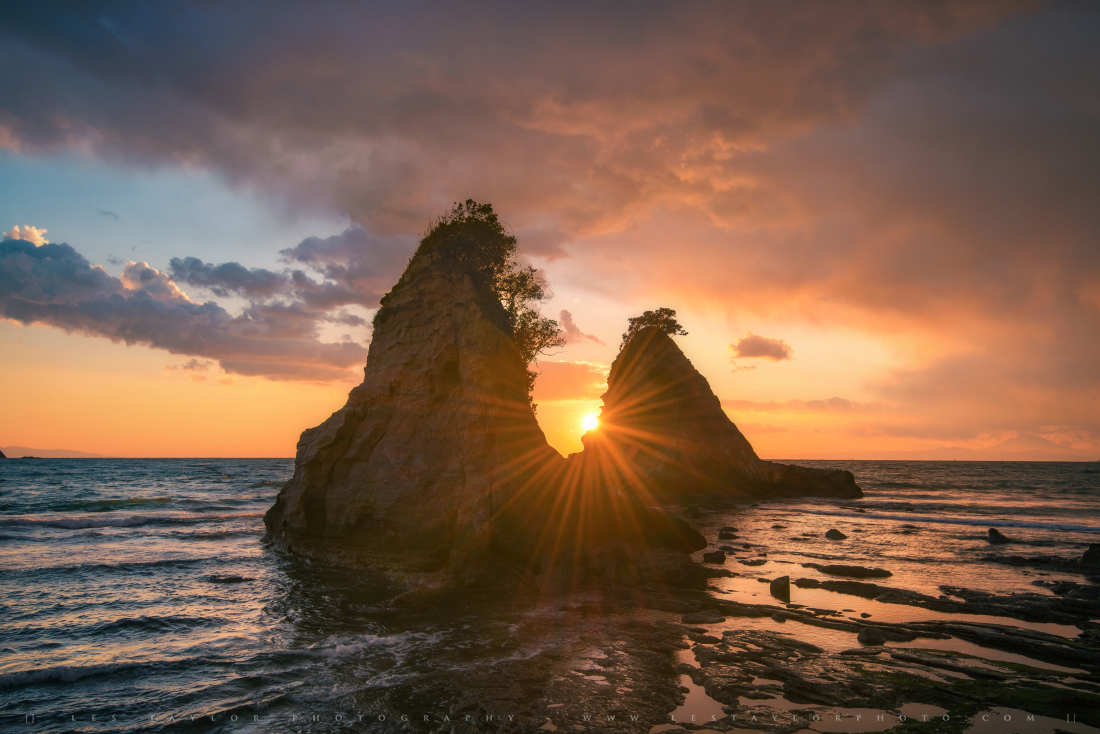 Behind The Scenes Video: