Although Japan's most famous flower is almost certainly the Cherry Blossom, the country also boasts another beautiful floral tree known as Ume [oo-meh], better known in English as the plum blossom. Like most flowers these come in a variety of colors, though primarily visitors will run across two specific colors: pink and white. While these lovely trees are not as numerous as the Cherry Blossoms, there are many great places around Tokyo to enjoy them. One of the most famous places is the Yushima Tenjin Shrine in Tokyo's Bunkyo district.
An interesting aspect of the plum blossoms is that they actually bloom during the Winter. Toward the end of February these flowers begin to bloom and may last for several weeks into March. Because of this, they are viewed as a harbinger of the coming Spring. When the ume blossoms begin to bloom, you know Spring is just around the corner, and the Sakura (Cherry Blossoms) are not far behind.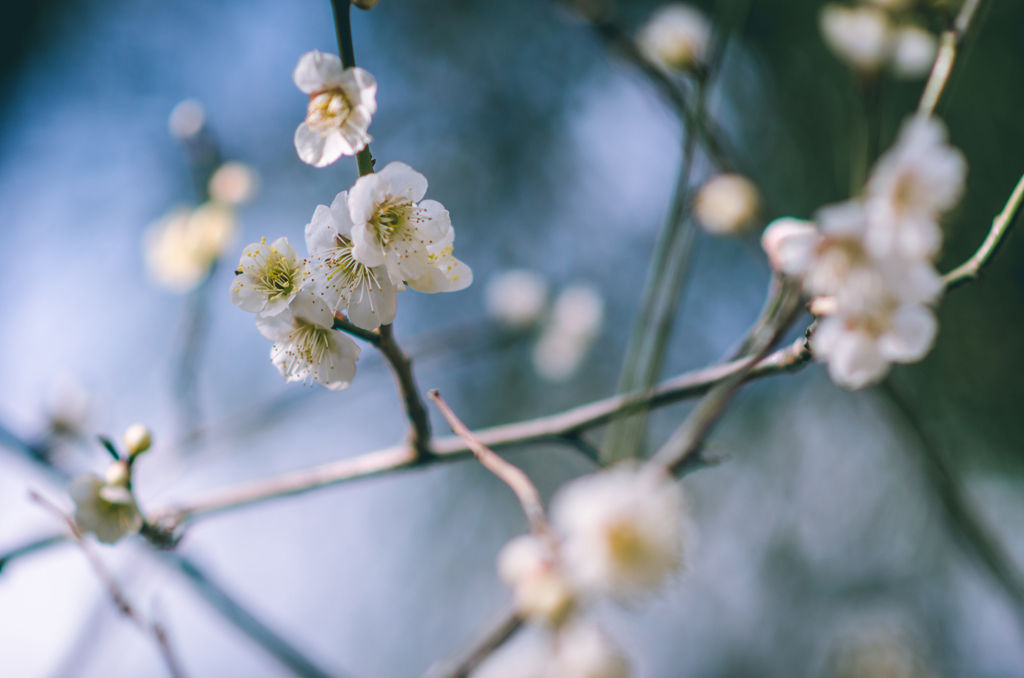 A unique trait of Yushima Tenjin is that it is a well known location for young people to offer prayers for the coming school year, specifically for those hoping to pass entrance exams to get into their college of choice. Part of the process of making this prayer at the shrine is to purchase an ema – a wooden plaque upon which a person writes their prayer. These are then hung up around the shrine. Although this is a common practice at shrines across the country, they are especially plentiful at this time of year at Yushima Tenjin, with easily tens of thousands placed around the shrine grounds.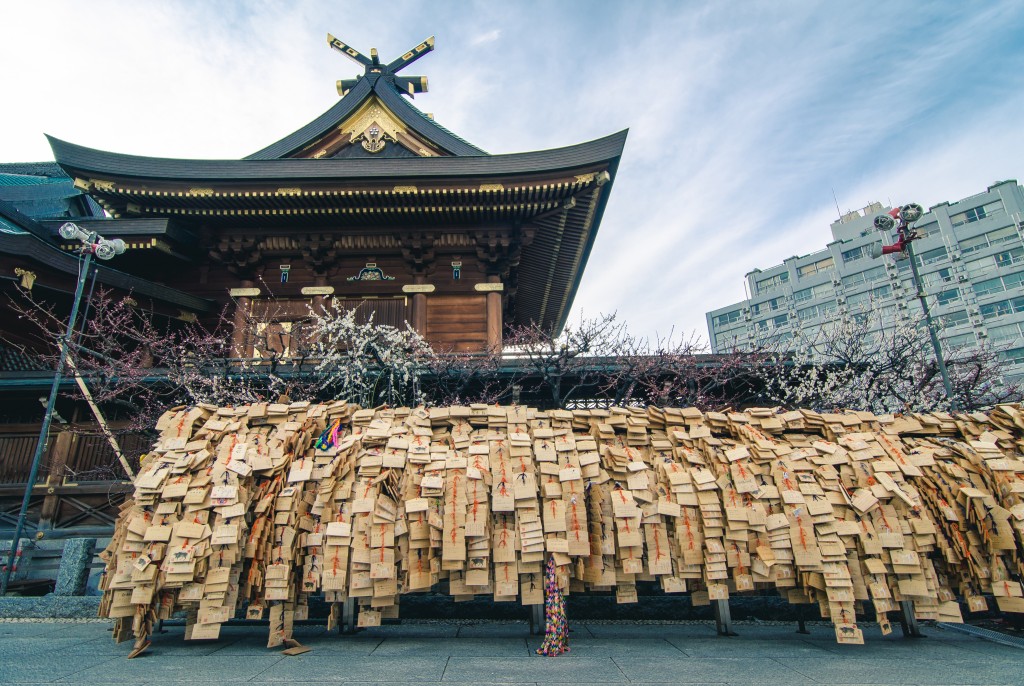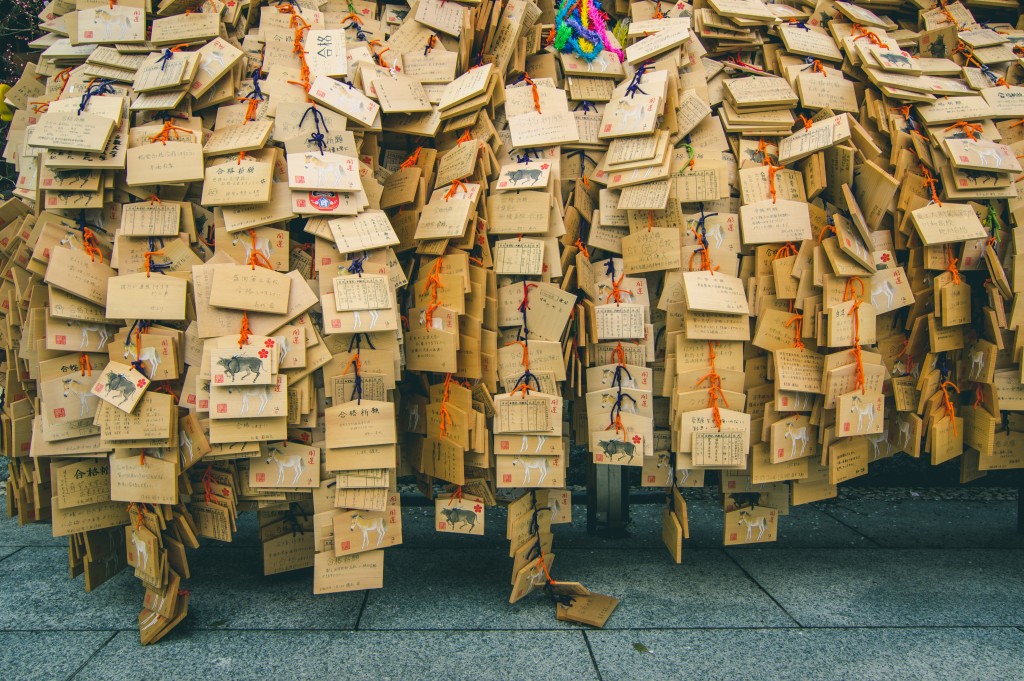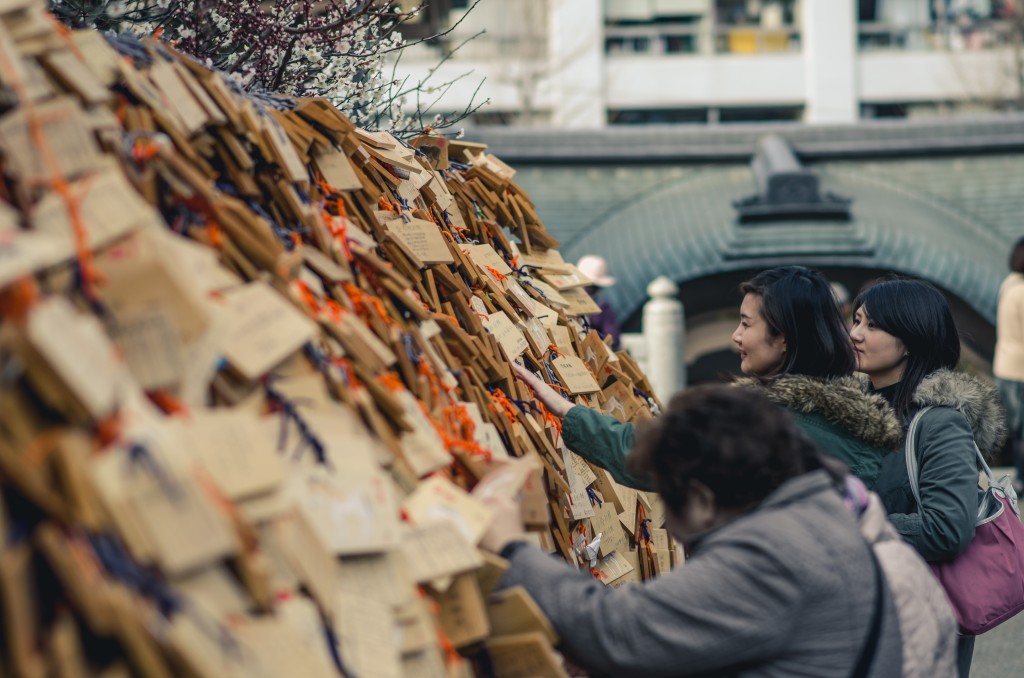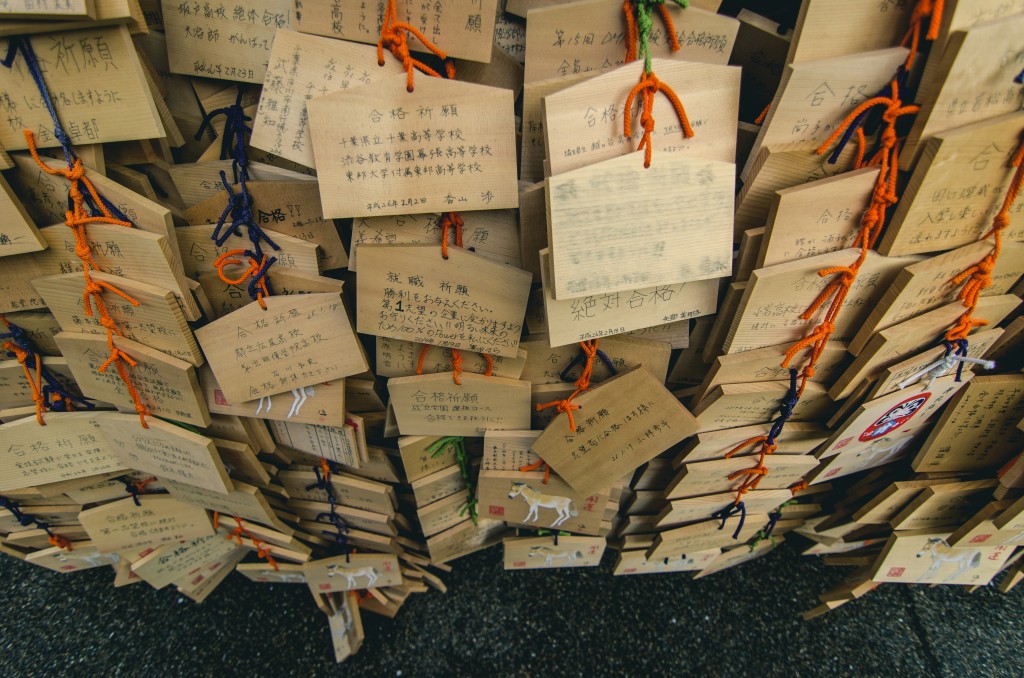 Of course, the real star of the show so to speak is the blossoms themselves. The trees are plentiful around the shrine, with many different varieties planted for enjoyment.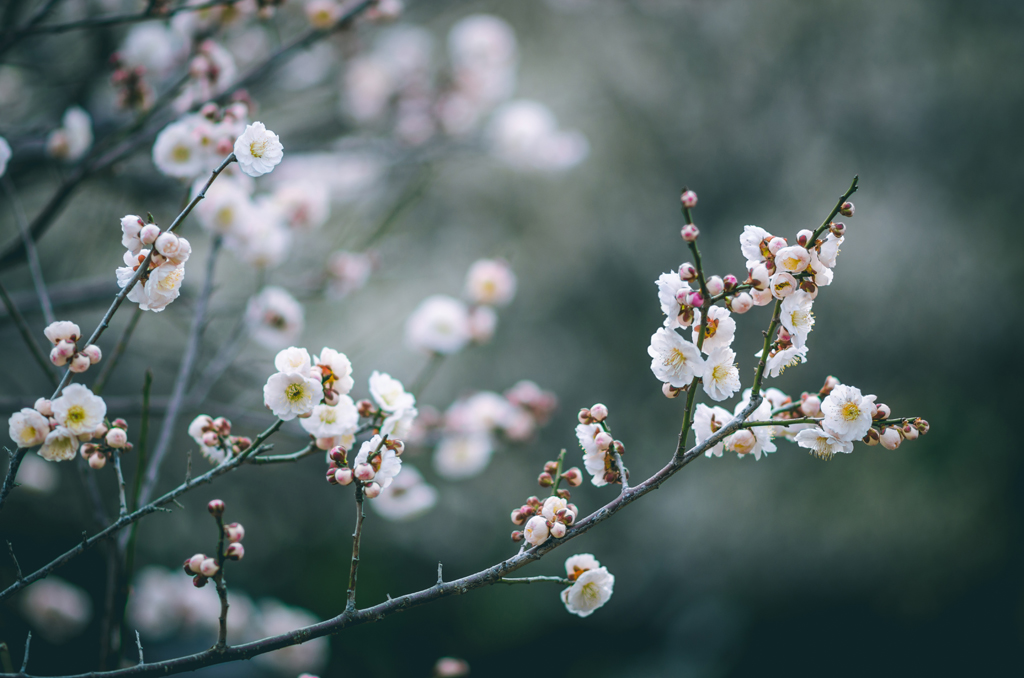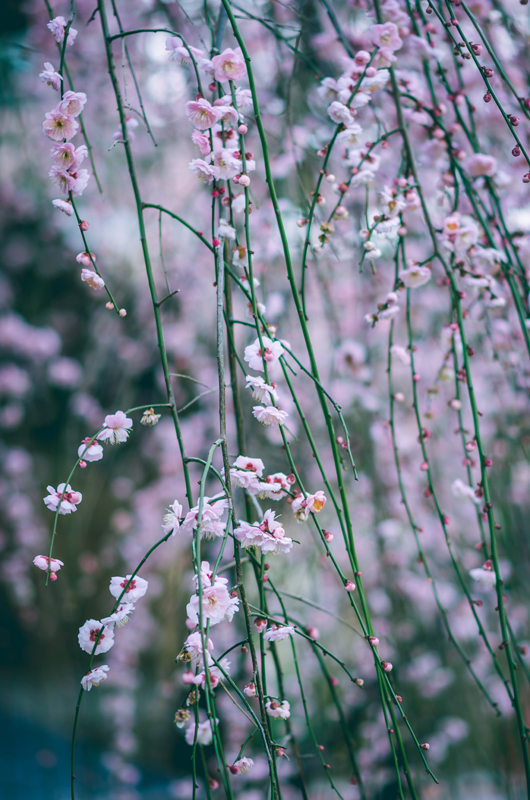 Although the coming Cherry Blossom season is undoubtedly the main event of the year in Japan, the plum blossom is season is not to be missed, and Yushima Tenjin is a great place to check them out and get a taste of the culture at the same time.
 Click Here To See The Full Gallery On Smugmug