It feels like a long time since I've really put up a new photo. The last few months have been relatively quiet in terms of photography, but this last week I was able to make up for that. I took a trip with fellow photographer Anthony Wood to Kawaguchiko and Karuizawa to photograph the autumn colors which are popping around Japan right now. I took over 1000 photos (around 32GB worth) and although many of these are destined for the trash bin, that's still a lot of photos to go through! And that's just the beginning of the photos I'll be taking during the next couple of months.
It will take me a while to process my favorites and get them finished up, but this is a pretty simple shot that I enjoyed, so I thought I'd share with everyone as a small taste of what's to come. When we arrived at Kawaguchiko, we decided to go ahead and just jump into things by taking a walk around the lake. As we were exploring, we came across a small, quiet area on the Northeastern side of the lake close to the bridge with some great character to it. There were several old, run down buildings and lots of great fall colors covering everything. This particular building caught my attention. It's an old fishing shack of some sort (the Japanese on the sign says "fishing boats"), and given its proximity to the lake, I can only assume it was once used for fishermen who frequented the lakes waters. A decaying shack like this is a perfect element to combine with fall colors, and I think expresses the mood of this location well.
By the way, I've extended the sale of my 2015 calendar! Through Saturday, it will be just $16.99 (+shipping).  Get yours here: Journey Through Japan 2015 Wall Calendar.
Camera: Nikon D610
Lens: Nikon 16-35mm f/4 VR
Shot Info: f/10 | 1/125 sec | ISO100 | 16mm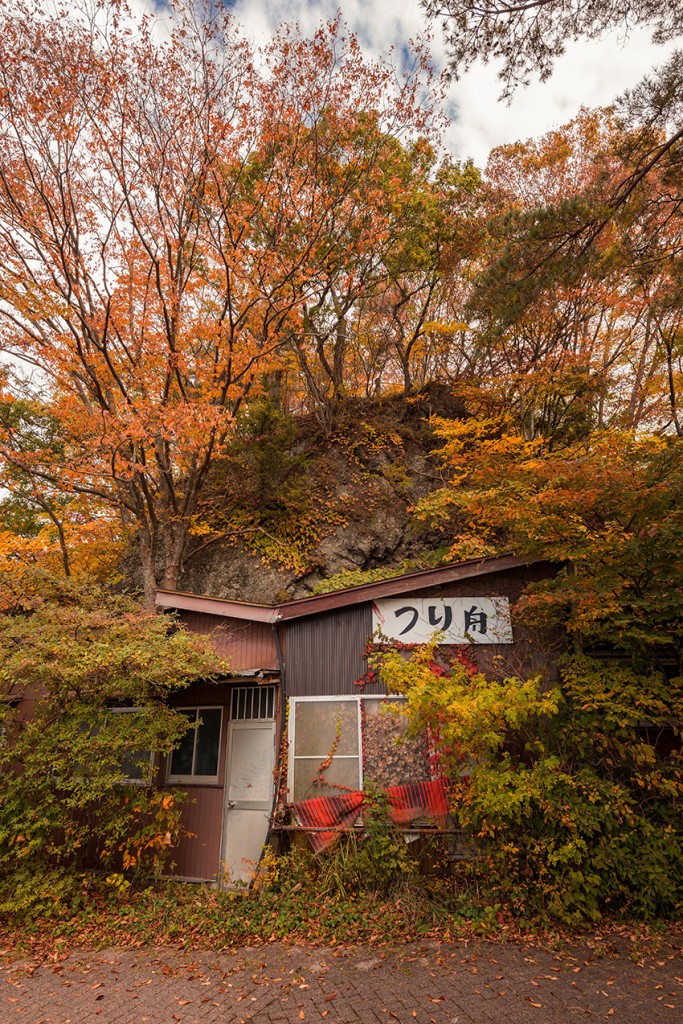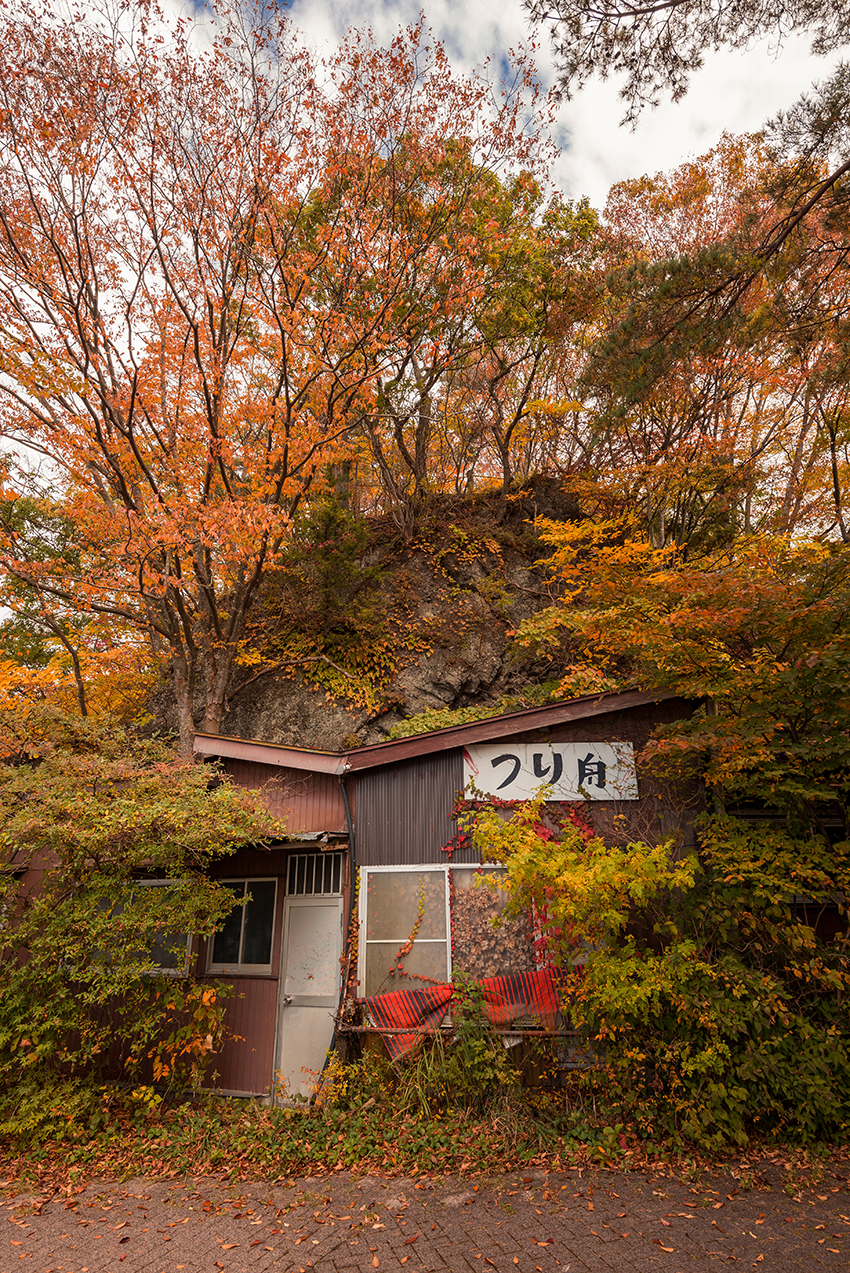 Click Here To Purchase A Print