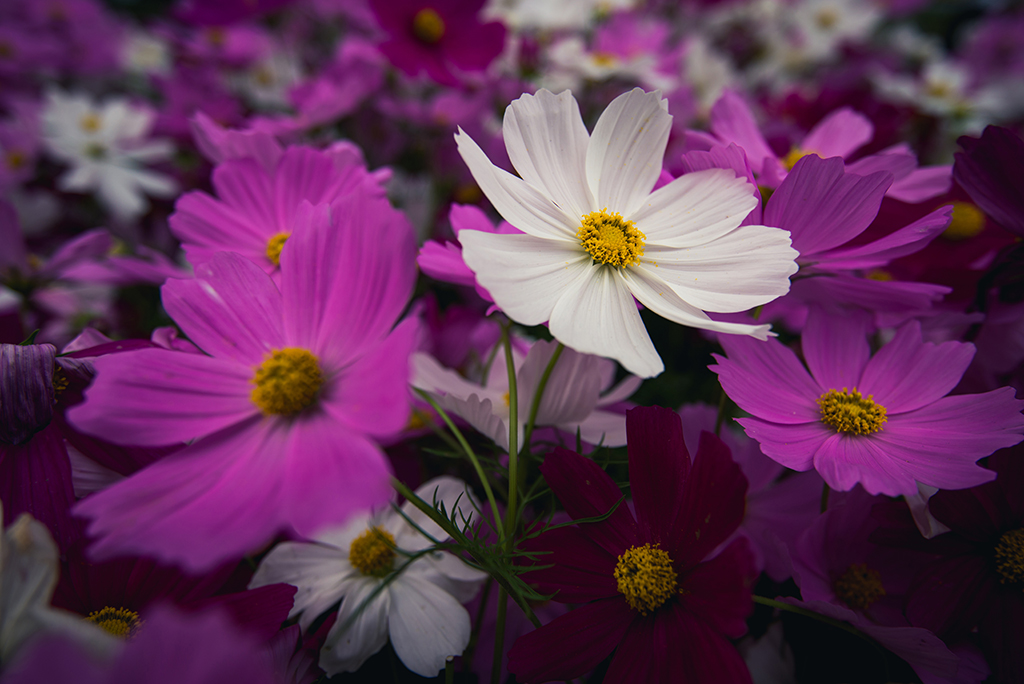 You never know what you might find when you're wandering around Tokyo. I found this lovely display of cosmos – a beautiful autumn flower – just across the street from Tokyo station a couple of weeks back. These are some of my favorite flowers, and they can be found in abundance throughout Japan this time of year. I was particularly happy because it gave me a chance to try out the bokeh capabilities of my...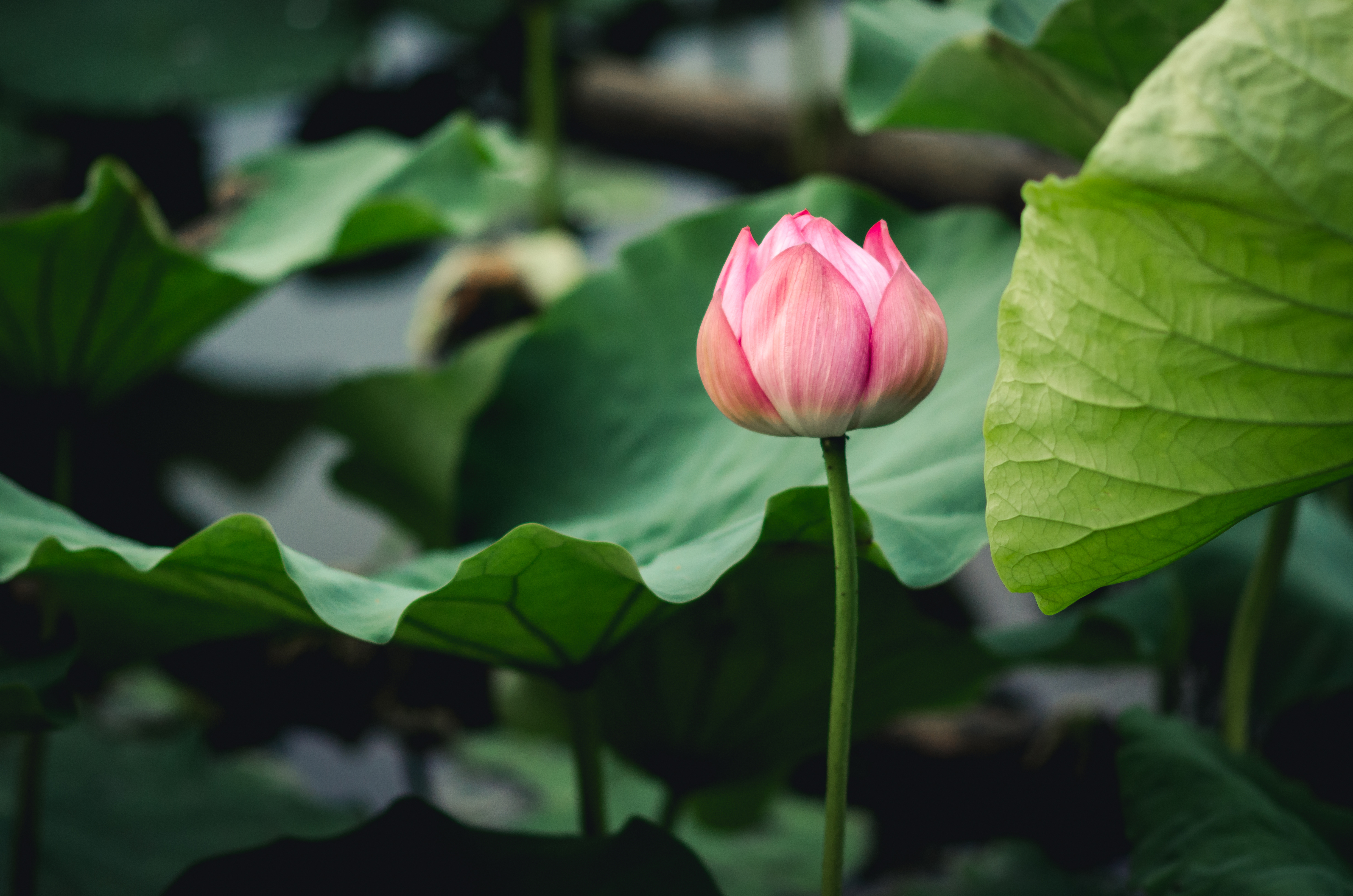 I stopped by Ueno Park the other night on my way home to take a few photos. I haven't really been out to shoot in several weeks due to various issues (including Japan's rainy season … blah!), so I wanted to get out and stretch my photo muscles a little bit. Although the flowers haven't fully bloomed yet by any means, they are starting to. I think the mix of pink and green is a...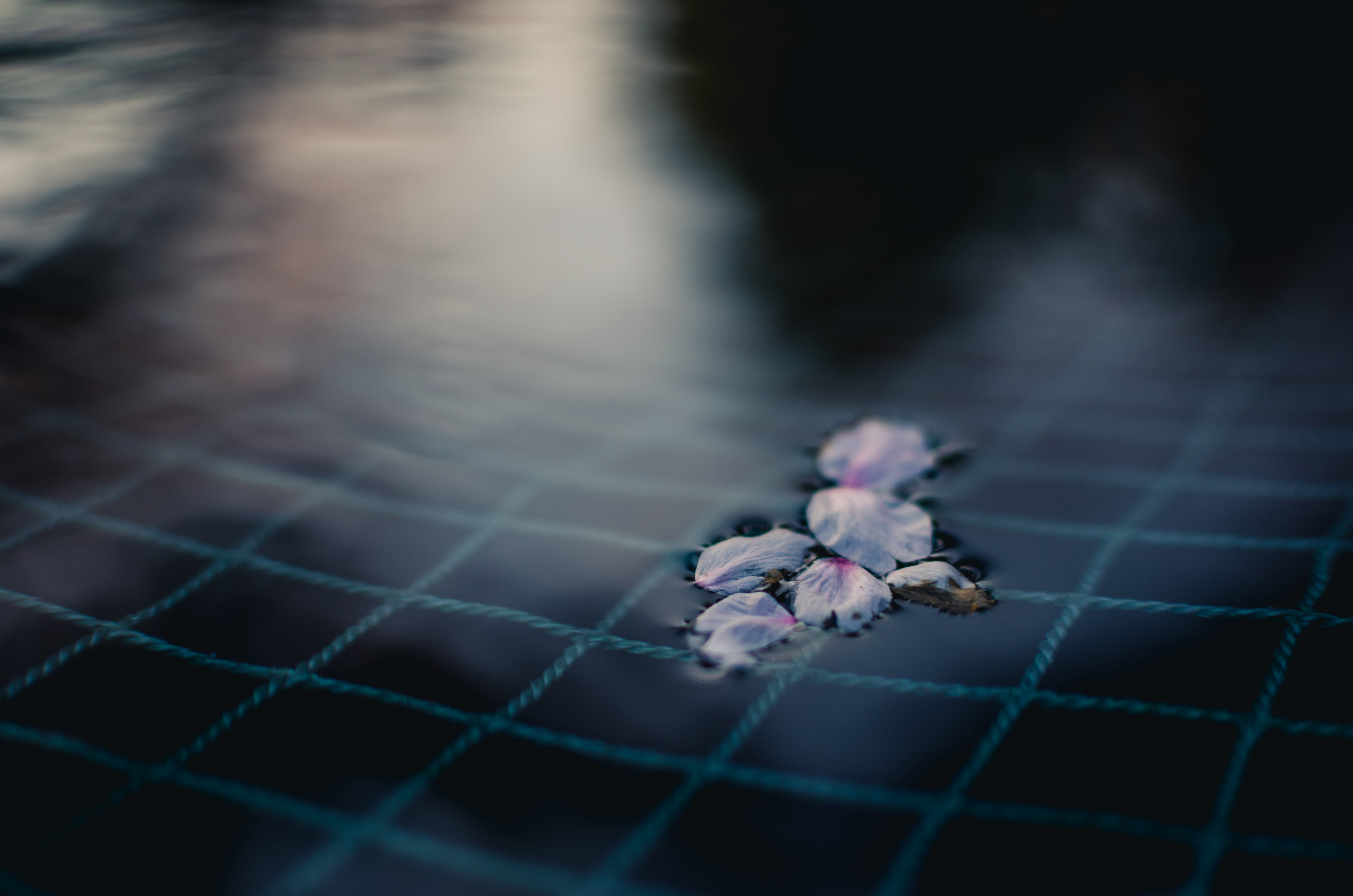 This Spring toward the end of cherry blossom season my family was out to pick up some dinner, and as we took a shortcut through a local shrine I saw these petals floating in a little basin that had filled with water. The lighting was working well, and I really liked the color and lines added to the scene by the small net draped across the basin. Of course, these little petals are so light...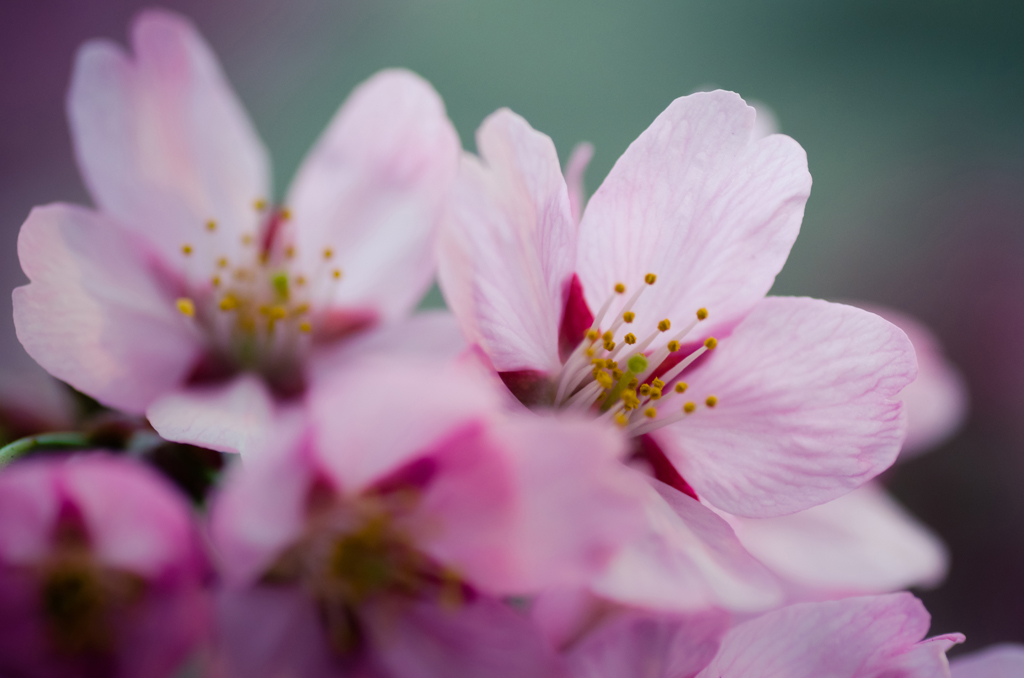 Towards the end of March, just as the Sakura were beginning to blossom, I made an evening trip to Asakusa to see what I might find. As I was walking along the river, I could see some trees across the way that had blossomed quite fully already. These weren't the typical Somei Yoshino kind you see in Japan though, but rather the Kawazu variety which bloom earlier, last much longer, and have a deep pink...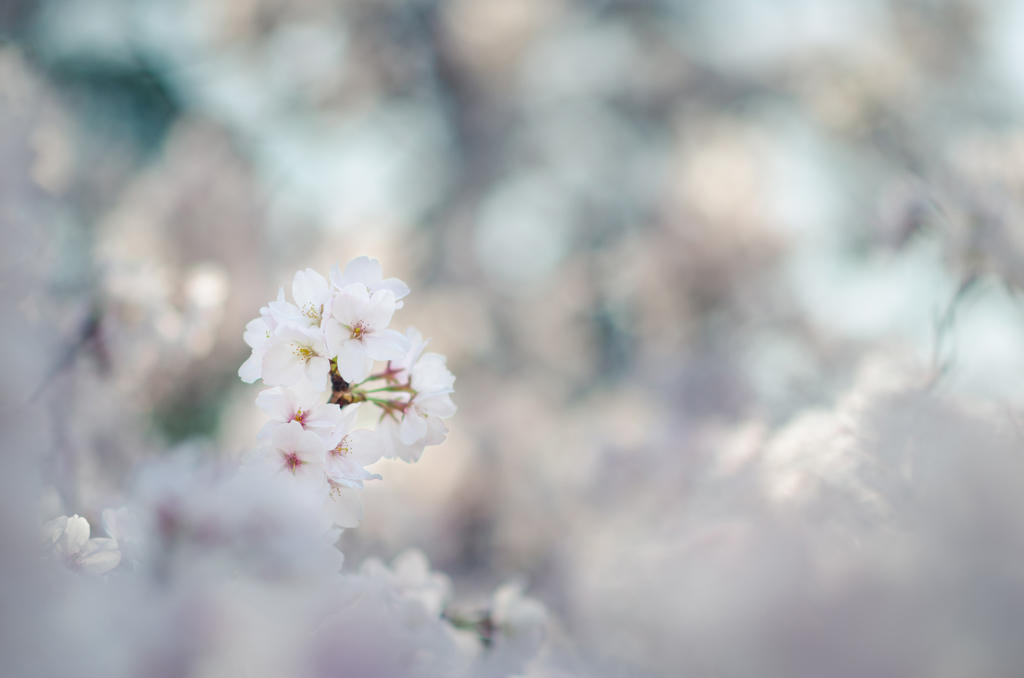 One of the many things I love about Sakura is how there are so many different ways to look at and enjoy them. This shot comes from the same tree as in this picture from a few days back. That one was taken with a wide angle lens, while this was taken with my 85mm (which on my cropped sensor body is a bit of a zoom). Two completely different views, but both just as...