Every now and then I like to take a trip down to the Asakusa area of Tokyo. There's a great vibe of old Tokyo in the area, and lots of small streets, unique sights, and delicious cuisine to enjoy. Of course, I don't live that far away, so while I might not be looking for a meal, I do on occasion find myself looking for a good snack. When that happens, I head down to Nakamise street (the main strip leading to Sensoji Temple) and look for Asakusa Kokonoe (浅草九重).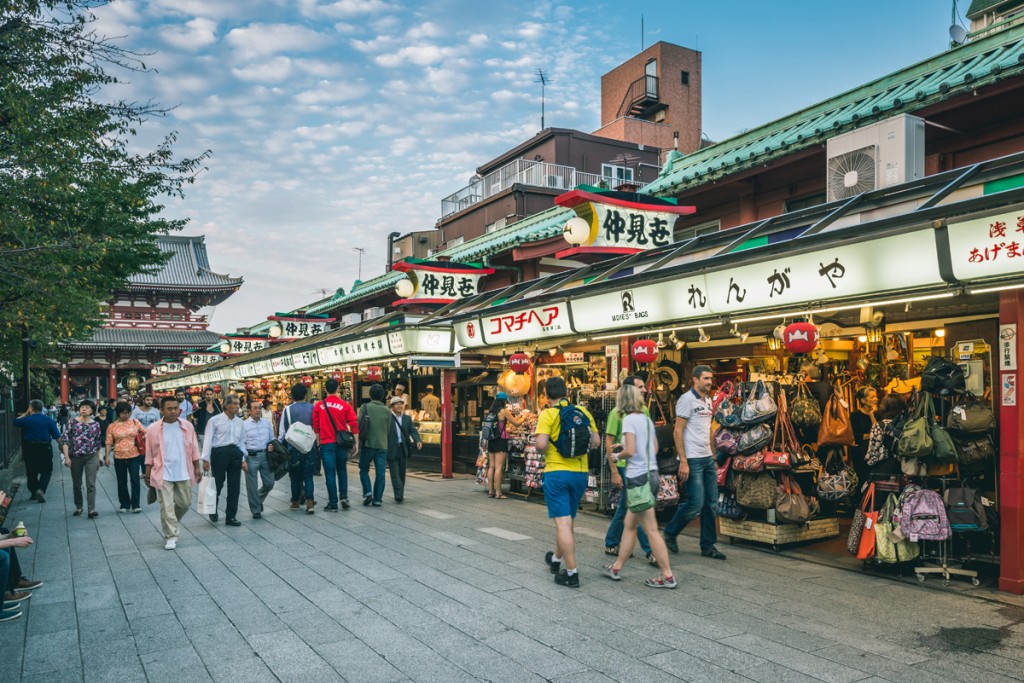 Asakusa Kokonoe is small vendor toward the temple end of the main street selling what is called agemanju. Manju is a traditional Japanese pastry of sorts stuffed with a kind of flavorful paste. Quite frequently this is a sweet bean paste, but there are many other flavors to enjoy. However, this isn't just normal manju – this is agemanju. The age in this word means it is fried, and boy, is it delicious! I know I'm an American, and I'm even from the South, where we have a serious affinity for fried foods, but I think almost anyone would enjoy at least one of the versions of agemanju sold at Asakusa Kokonoe. They have traditional flavors like sweet bean paste and green tea, as well as some some less conventional ones like my two favorites, sakura and pumpkin.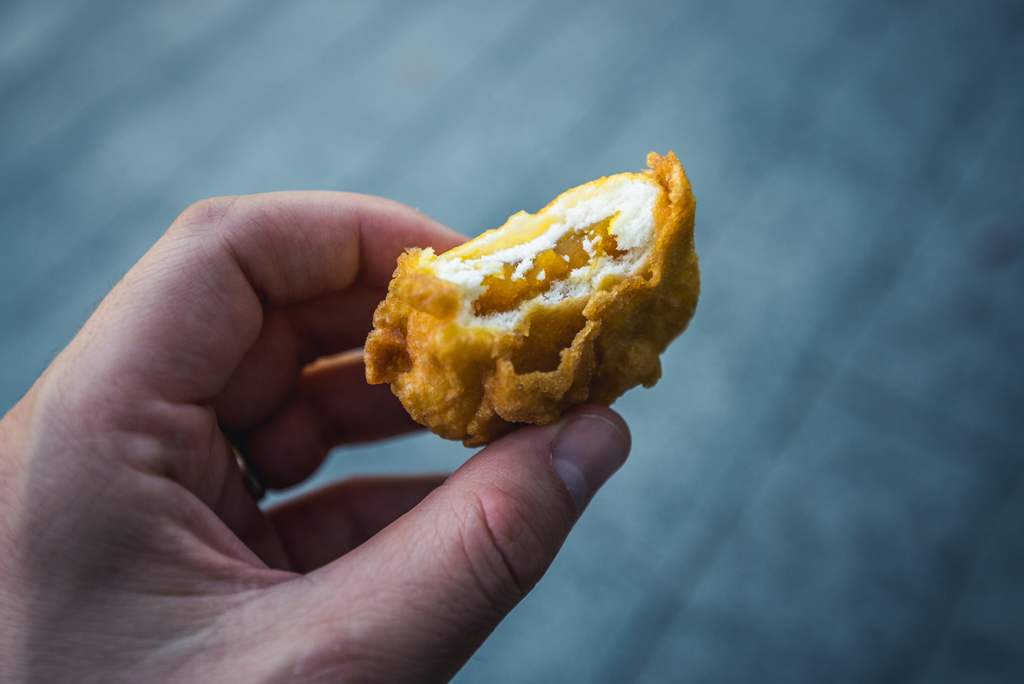 If you ever find yourself wandering around Asakusa during a trip to Tokyo, do yourself a favor and visit this great little vendor. Not only will you be enjoying a great tasting, inexpensive snack, but you'll also be enjoying a taste from traditional Japan in one of the most traditional areas of all Tokyo. Sounds like a sure fire way to make a good memory to me!