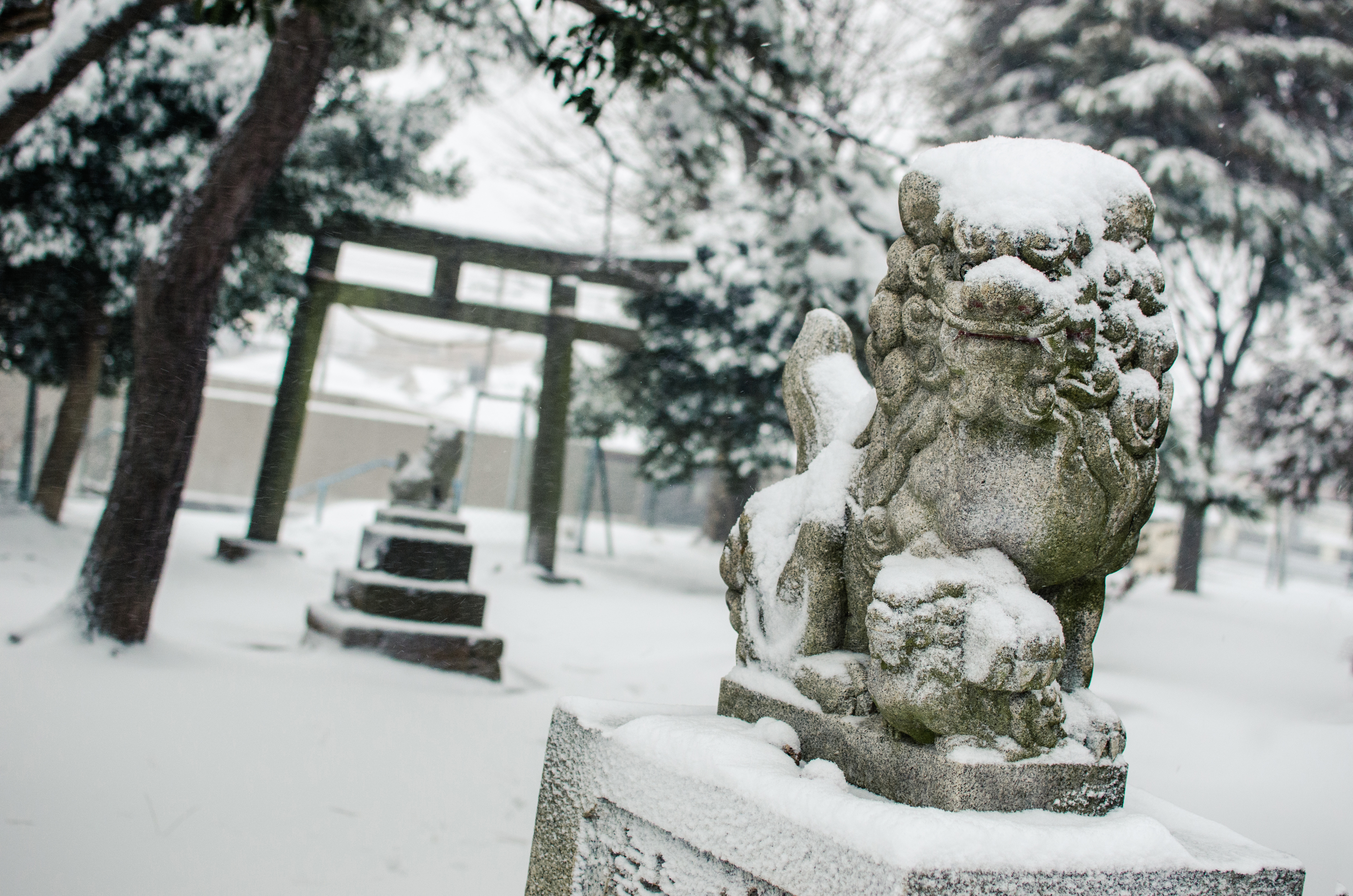 This is another photo from one of the big snows we had around Japan in February. The statue here is called "komainu" – a lion/dog which is believed by some to protect the nearby shrine from evil spirits. I don't know about that, but I do know it makes for an interesting photographic subject and I've often been interested by this particular angle, but until it snowed I had a hard time getting a shot...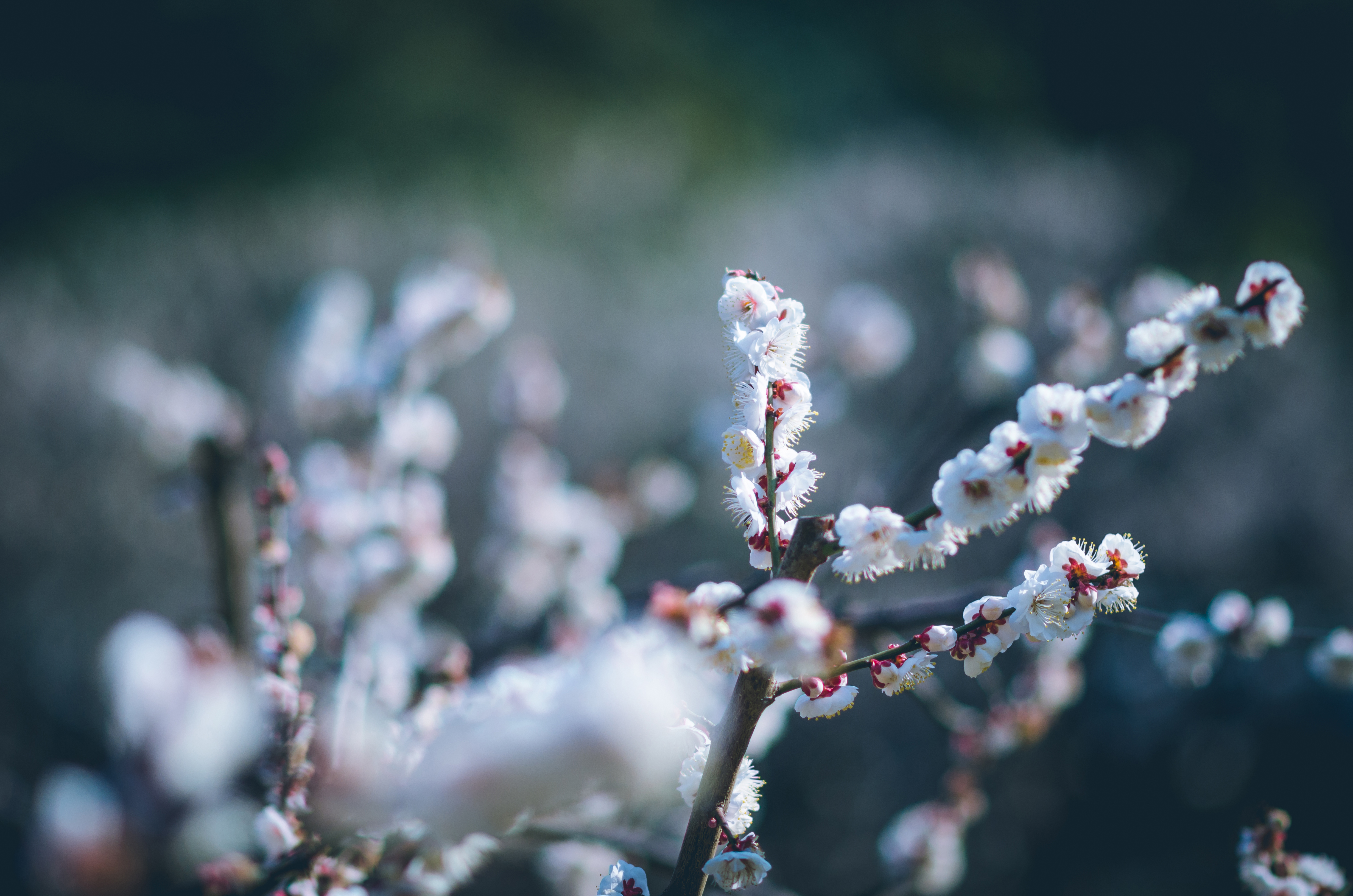 For the past week or two, my camera was with Nikon, being repaired for the damage it received during one of Tokyo's recent snow days. I finally got it back this past Sunday, but Sunday and Monday were too busy to get out and use it again. So this afternoon after some morning duties I took a trip down to Tokyo's Minato ward to see what I could find. I was lucky enough to run...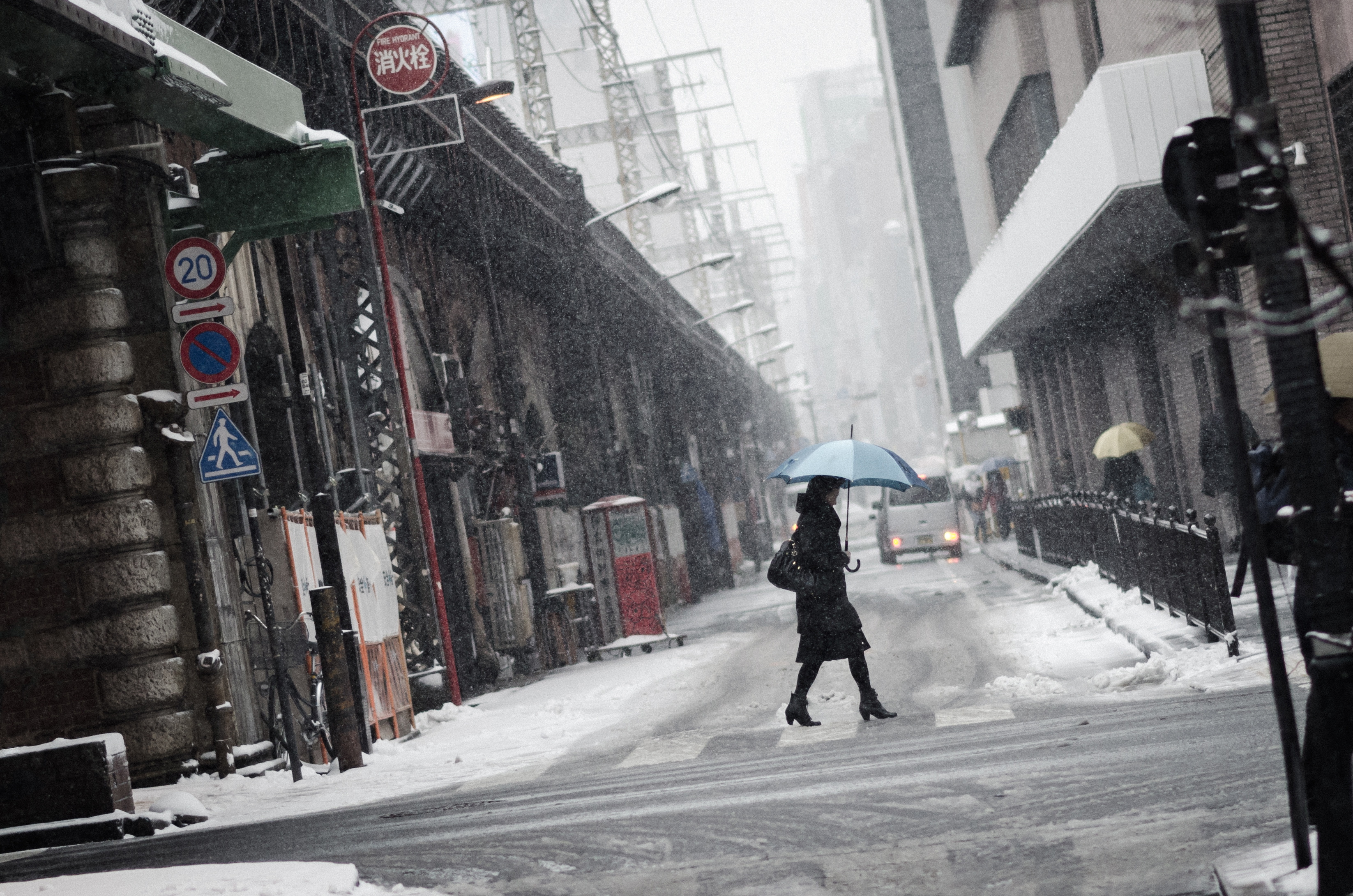 Today, Tokyo had a real snow day. It's been snowing all day long – I don't think it has stopped at all. It has accumulated pretty well, and it's making transportation around the city tough. But, used to snow or not, the Japanese are a tough bunch, and they continue to get their business done. I'm sure this lady was cold (I sure was!) but she was roughing it through the weather, heading somewhere important...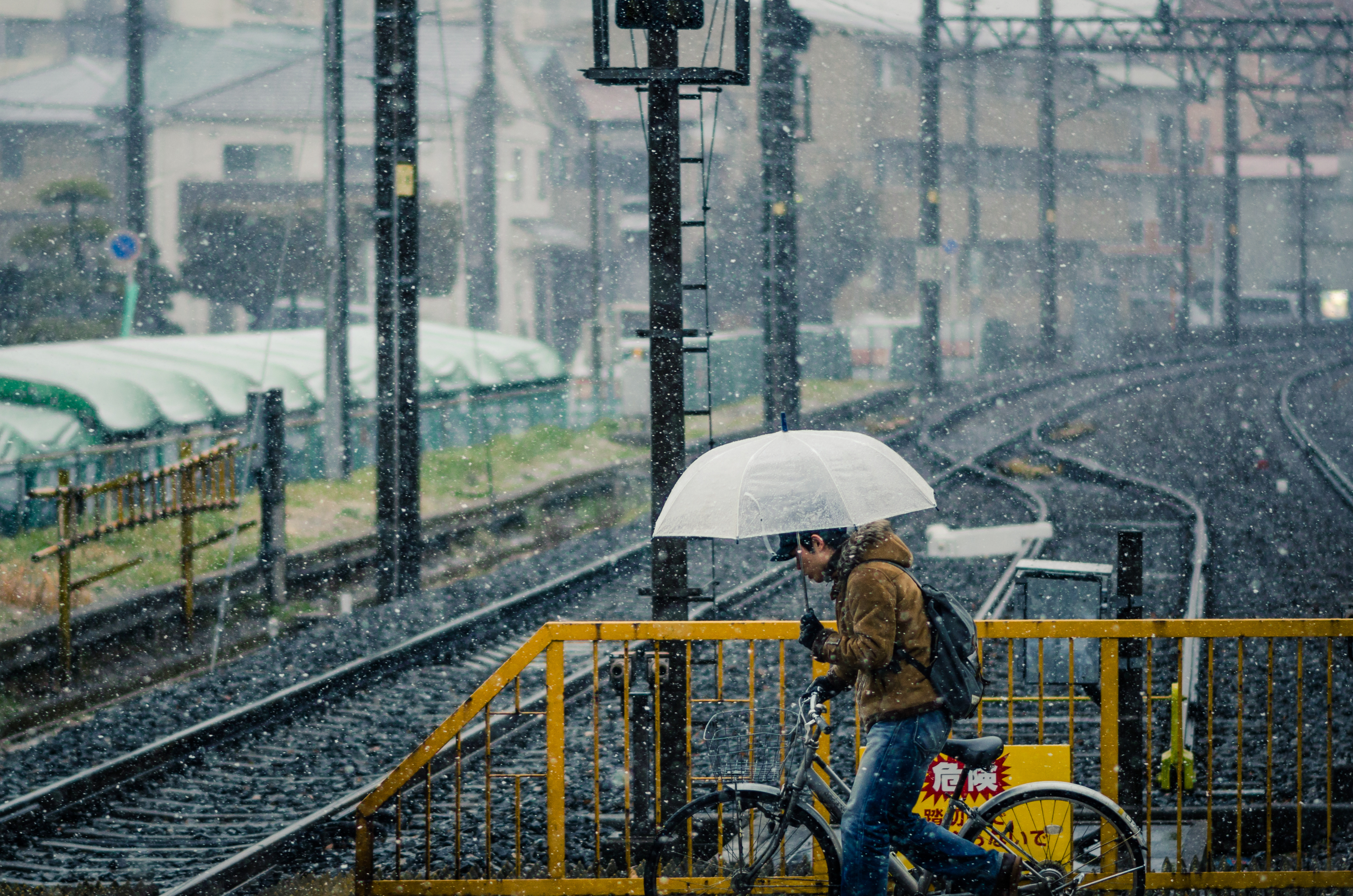 Here's another from the snow yesterday. In Japan where many people use bicycles, if it starts snowing and/or getting icy, that can pose a definite problem! Hope this guy didn't have too far to go, though. By the way, I'd like to talk a minute about cropping photos. For a long time I didn't realize the importance of this aspect of photography, but how you crop can totally change the look and feel of a...