On my first morning during my trip to Kyoto, I had planned to start shooting for the digital workshop I'm currently working on. Unfortunately, the forecast called for rain, which meant my morning plans were not to be. Thankfully, I had planned out my trip pretty well so I had some places I could check out even with undesirable weather, and among them was Fushimi Inari Shrine.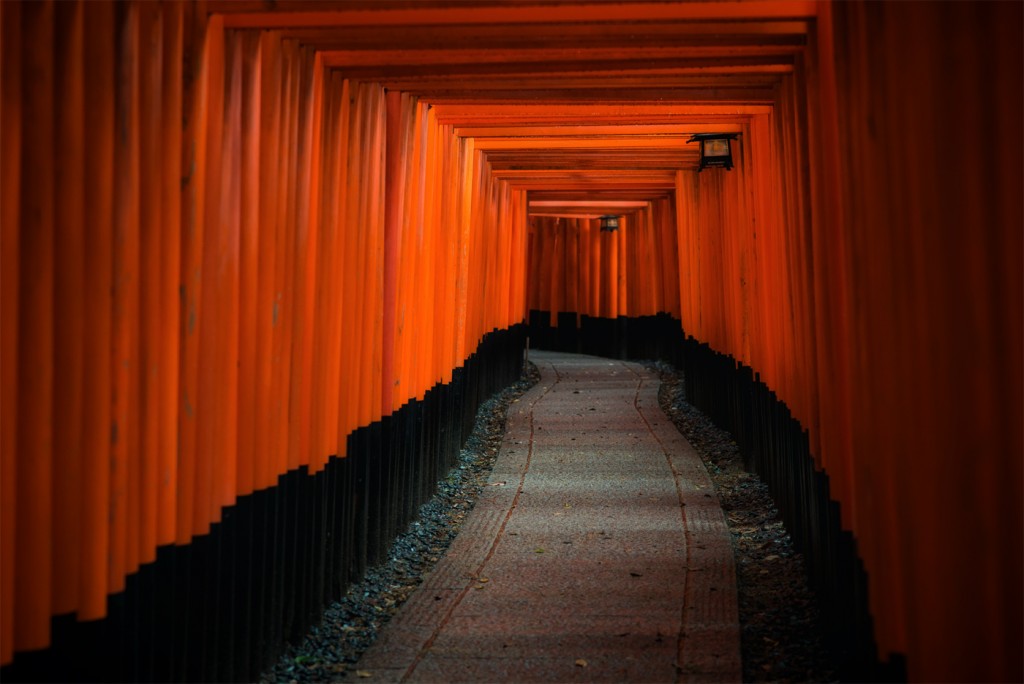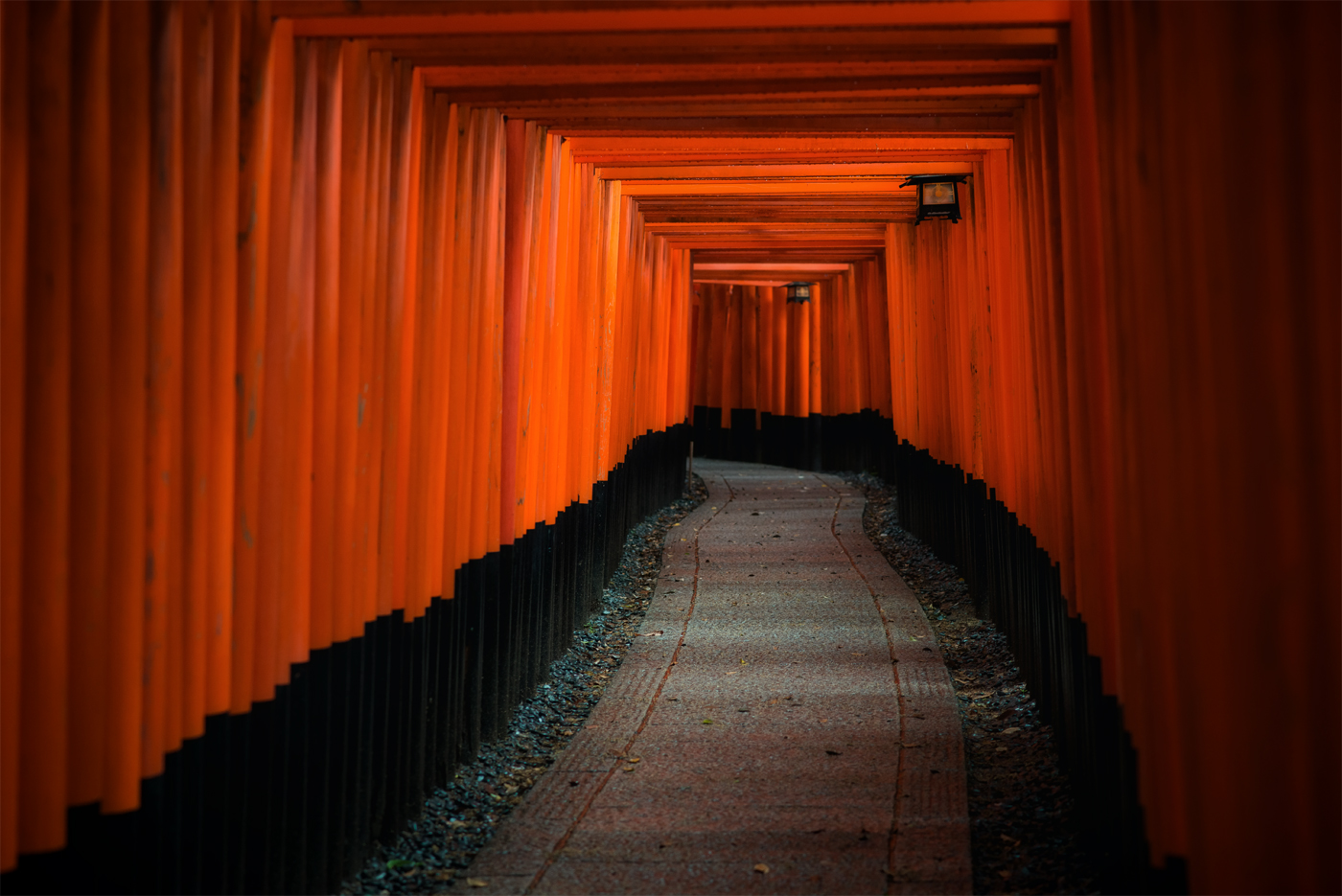 Click Here To Purchase A Print
I first visited this lovely location back in July of 2011. It was hot, and my understanding of photography was significantly stunted at the time. I did get a couple of shots I liked, but considering the amount of time I spent there, I wouldn't say that it paid off. This time however, I think it did, and it was in part thanks to the rainy weather.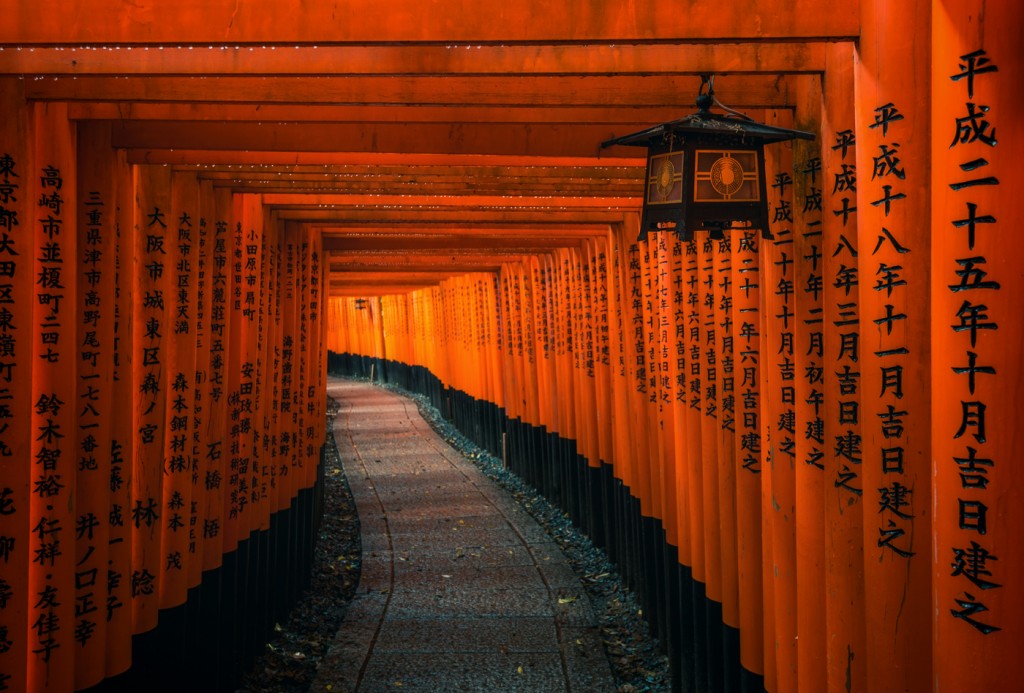 Click Here To Purchase A Print
When I first arrived that morning, it was very lightly sprinkling, but the main paths of this shrine are back in the woods, covered by large trees. Along with the thousands of torii gates which line the paths, a light rain is barely noticeable. And in fact, within 20 or so minutes of arriving, the rain had basically tapered off. But the threat of rain still kept the normal flow of visitors at bay, which meant I had plenty of time by myself to shoot the scenes I wanted.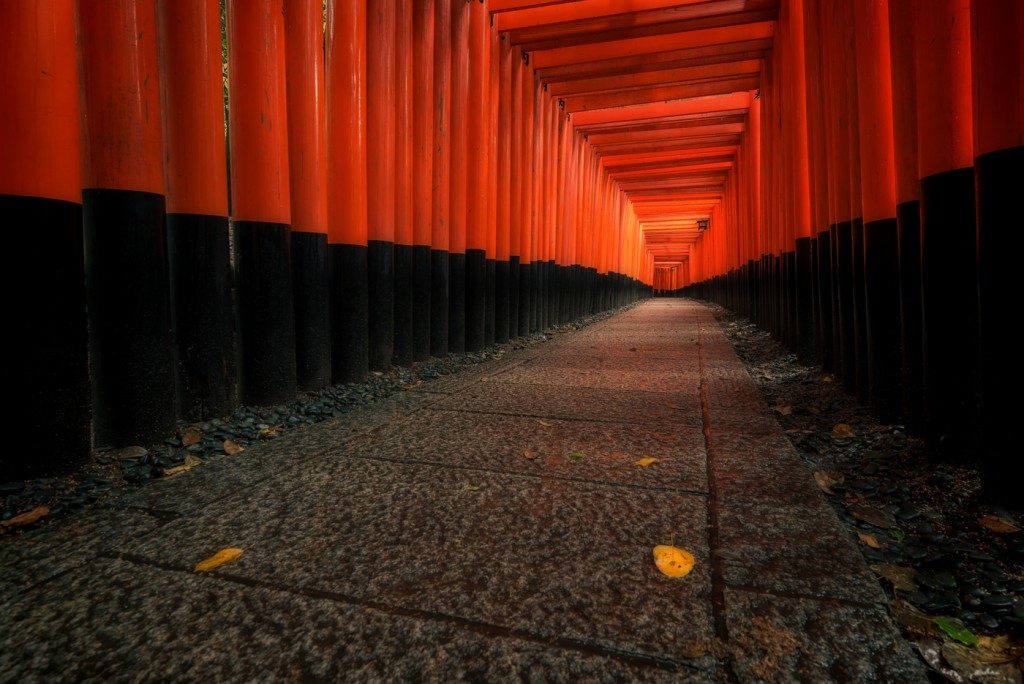 Click Here To Purchase A Print
Another benefit of the weather was the lighting. While some might prefer stronger shadows, to me a place like Fushimi Inari benefits from the softer diffused light of a cloudy day. That's because, as I mentioned already, there are lots of trees around along with the torii gates themselves, so the shadows can become quite harsh and make the scene overly busy. But clouds prevent that from happening, while still allowing for some nice lighting to play with.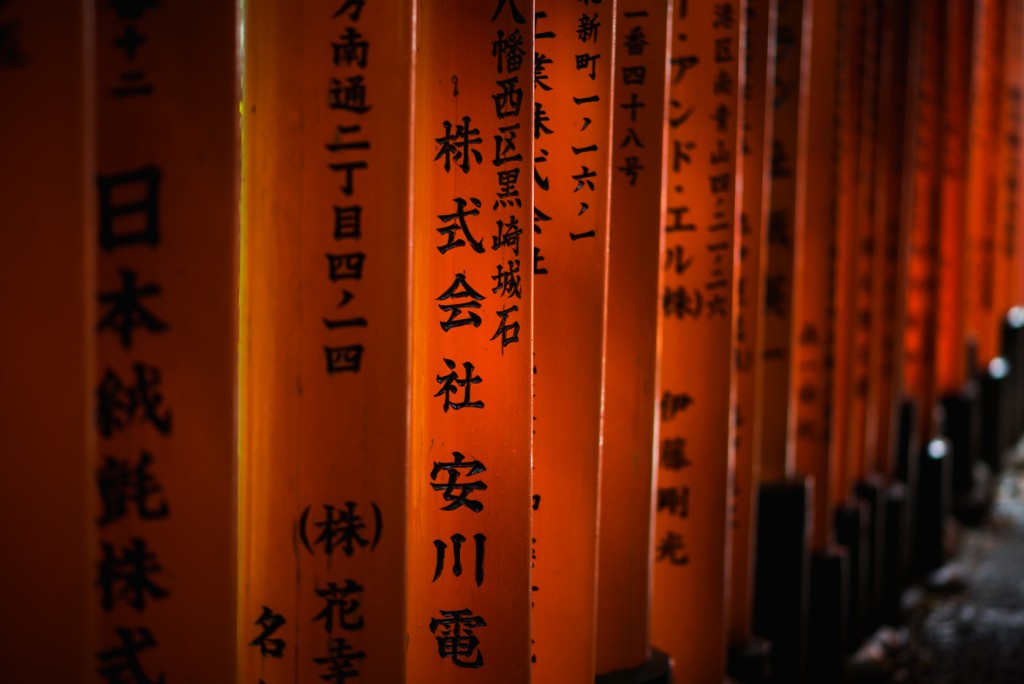 Click Here To Purchase A Print
I did explore around the area a bit more, but the majority of my time was spent along a twin pair of short paths where the torii gates are very close together, giving a much more intriguing look to the gate-lined theme of the paths. You could certainly spend hours walking around this famous shrine, but if you're into taking photos, there's plenty to occupy your time in this area alone.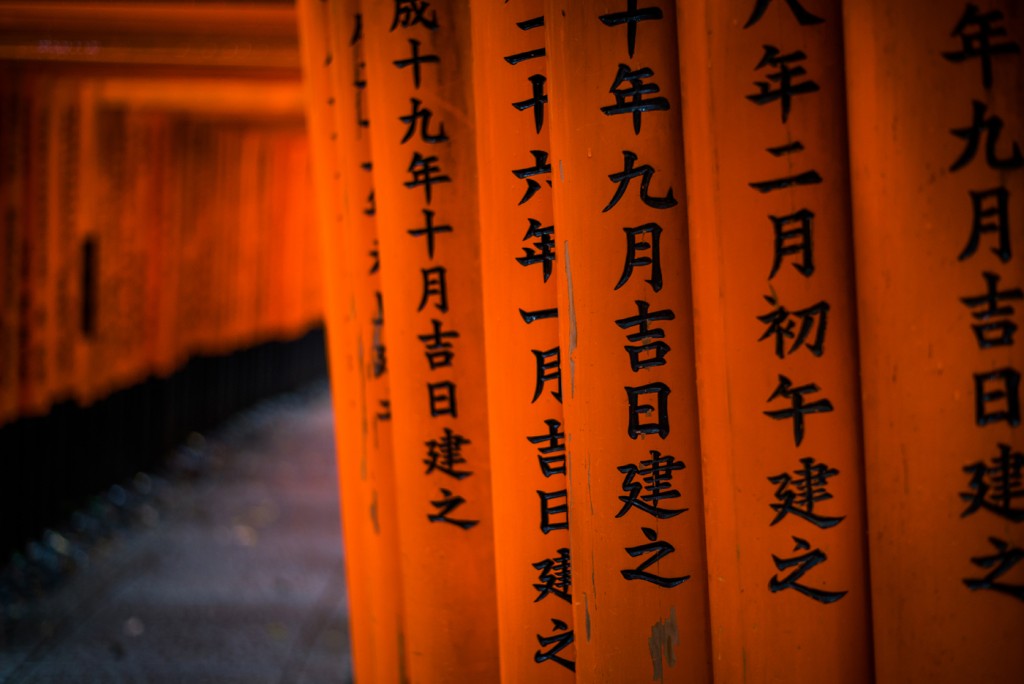 Click Here To Purchase A Print
If you're ever in Kyoto, make sure to check out Fushimi Inari. It's really a unique place, and beautiful (not to mention photogenic!) regardless of the weather.