I've been going through some old photos lately and came across this one that I'm pretty sure I haven't shared before. I took this in 2011, not long after my interest in photography had been rekindled. My Nikon D7000 was only a few months old, and I had just purchased my first super wide angle lens – the Tokina 11-16mm f/2.8. At the time I was living in Pensacola, Florida, so I headed over to Pensacola Beach and shot this there beneath the lovely pier.
I think it's good to go back and look at old photos sometimes, especially ones from a time when you were still learning a lot. Of course, you never quit learning really, but that's kind of my point – looking at old photos is a great way to learn and challenge yourself. For example, although this photo isn't bad, if I were taking it again now there are a lot of things I would do differently:
I'd back the camera up a bit so the pier isn't squished so much against the left edge of the frame.
I'd try a lower angle of view closer to the sand.
I'd do multiple exposures so I could balance things out better in Photoshop.
I'd do one exposure much longer than this one so the light trails would be longer and more interesting.
There are probably a number of other things I'd do differently as well, but you get the idea. By looking at this photo, even though I can't physically go back to the location at the moment, there's a lot I can pick up for when I do get another chance, or when I have a similar scene at a different location.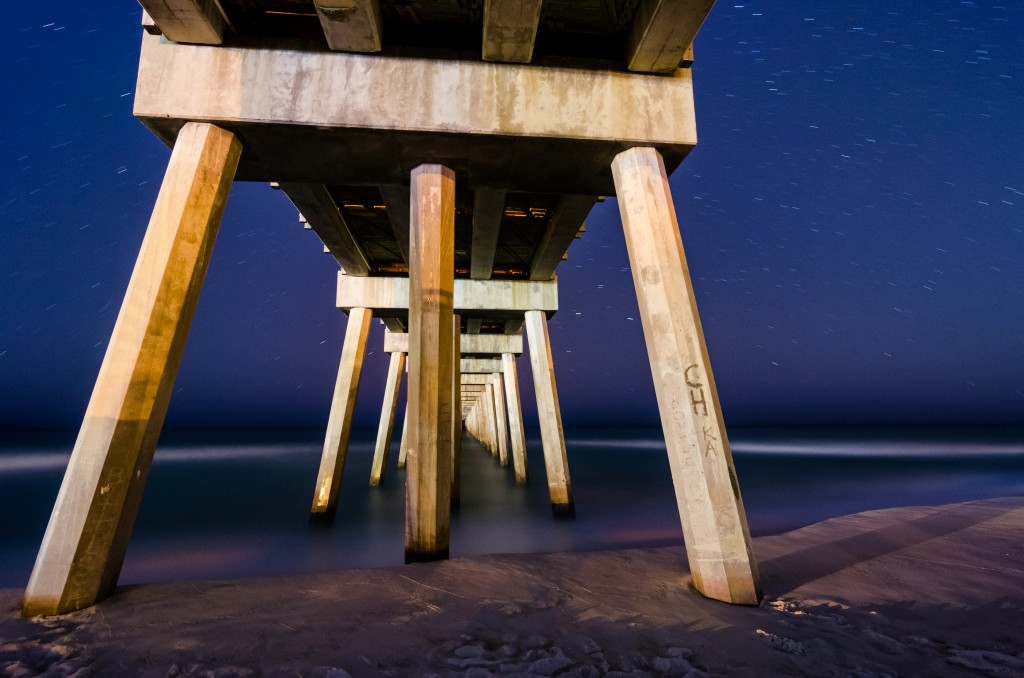 Click Here To Purchase A Print