Japan has no shortage of famous locations to visit. Tokyo, Kyoto, and Mt Fuji are just a few of the major destinations on many a person's travel list. While it's great to visit such places, I believe if you want to really experience Japan, you have to make some time for some of the smaller, off-the-radar locations. There are small towns that fit this description all over Japan of course, but if I were to recommend one, it would be the town of Shimotsui.

Click Here To Purchase A Print
Located in Okayama Prefecture, this small coastal town sits along the waters of the Seto Inland Sea. Surrounded by hills and mountains, it feels secluded and is certainly a quiet place. Spending much time as I do in Tokyo, I've become to used to the constant flow of people and the associated rapid movement required to survive in such a place. Walking around the side streets and alleys of Shimotsui however, is a completely different experience. As I wandered through the compact lanes that weave through the dense mass of houses in this village, I was surprised to run into anyone else, and when I did they were in no hurry.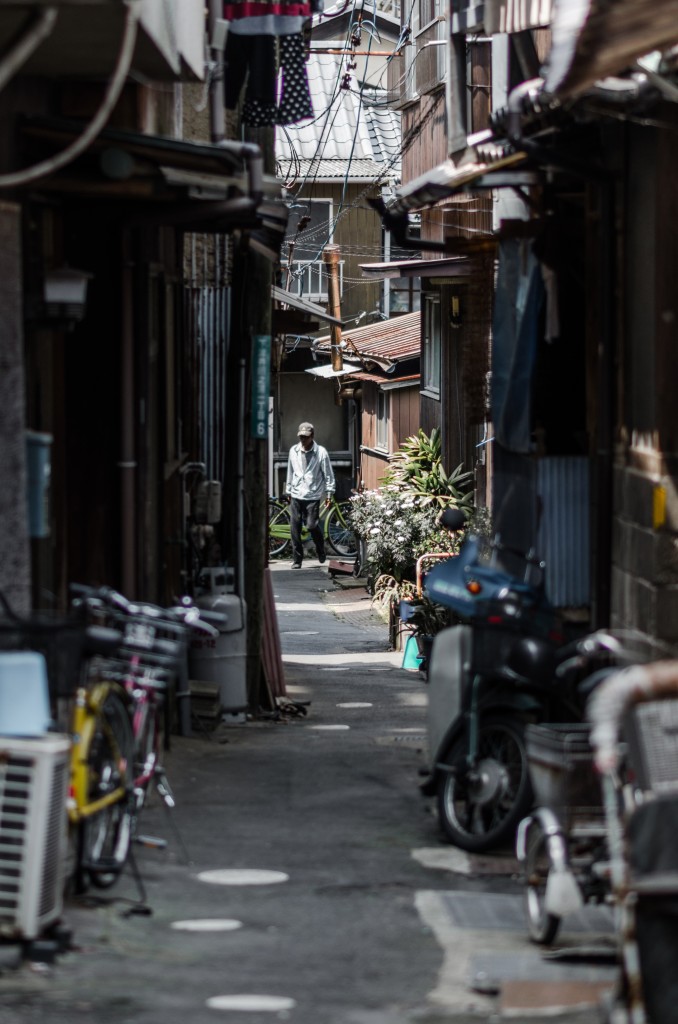 Click Here To Purchase A Print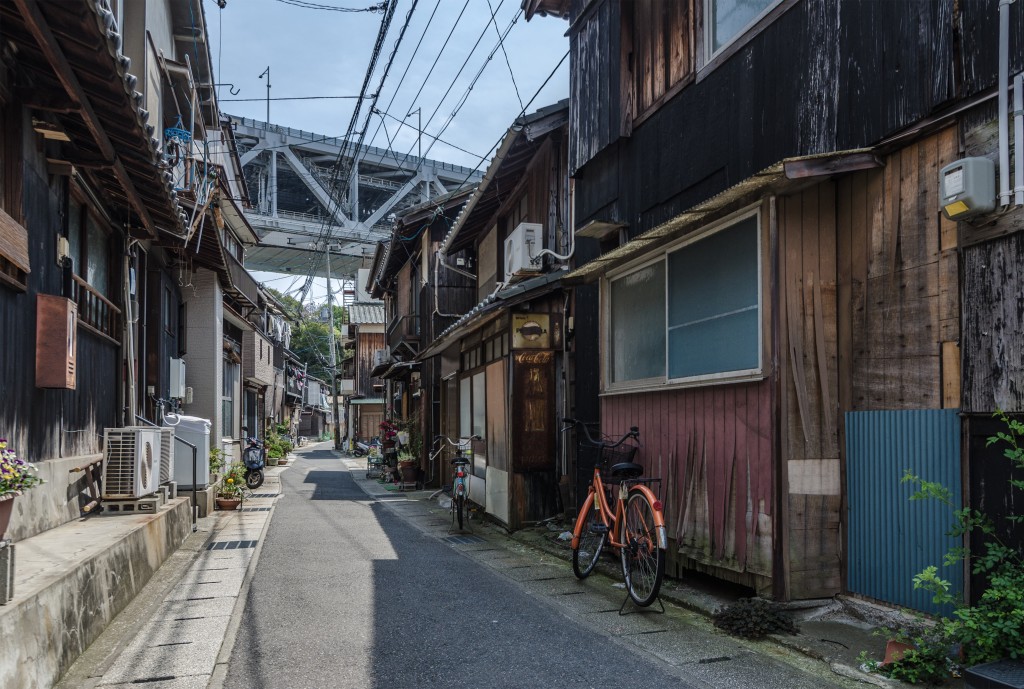 Click Here To Purchase A Print
This quiet village atmosphere stands in contrast with the massive landmark the town is famous for – the Great Seto Ohashi Bridge. This 8 mile bridge connects the main Japanese islands of Honshu and Shikoku, thus serving an important role in travel and industry in the area. This bridge is busy, with thousands upon thousands of cars making their way across each day, and that's not to mention the number of trains that cross on the lower level as well.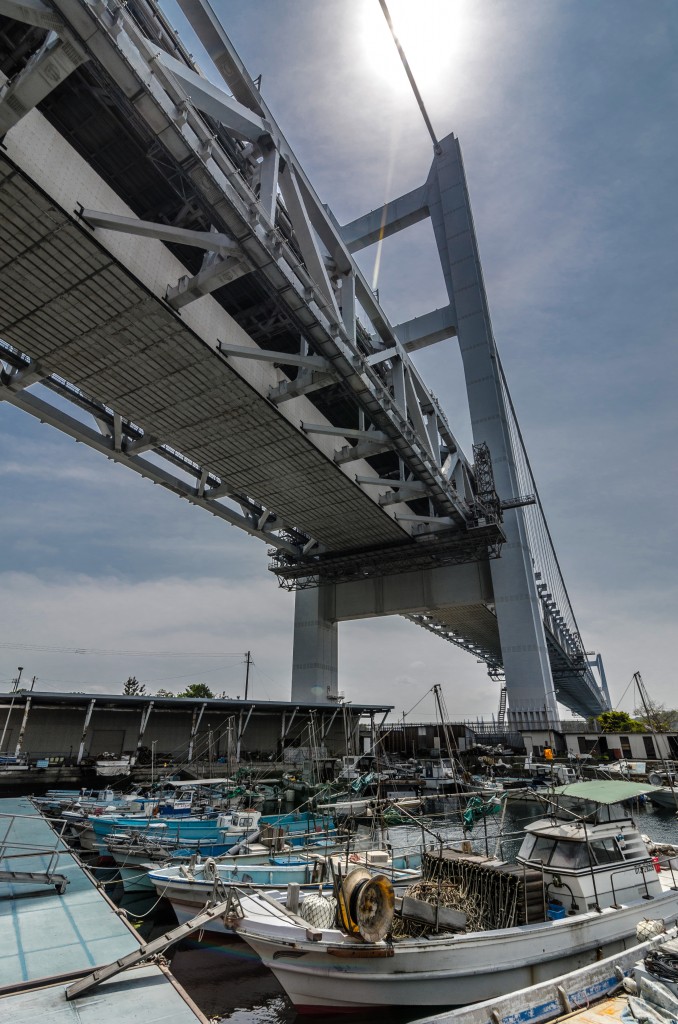 Click Here To Purchase A Print
Click Here To Purchase A Print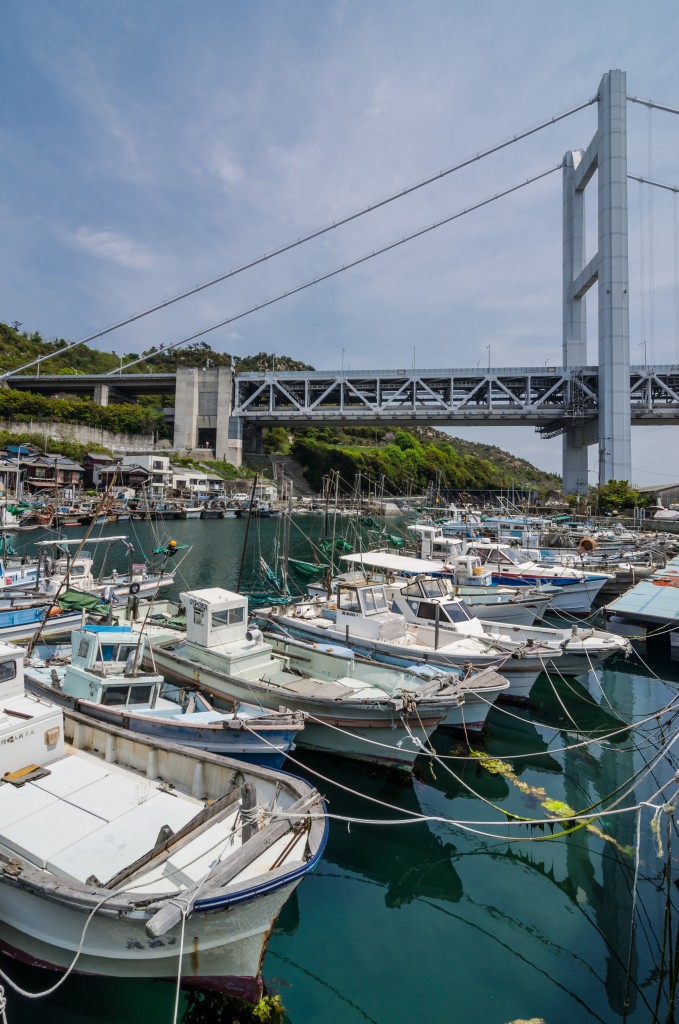 Click Here To Purchase A Print
Yet, though this modern marvel casts its gigantic shadow across Shimotsui each day, in a sense one might hardly realize it is there. Of course you see it – you can't help but see it – but the impact this architectural masterpiece has had on the town would be easy to miss simply passing through. You won't find dozens of tourist shops selling miniaturized versions of the bridge, something you might expect if you've been around Japan enough. Rather, you'll find the hard working people doing their jobs, which mostly are associated with the fishing industry. All around the waterfront of the town there are piers filled with boats. Shimotsui is famous especially for its octopus and seaweed, both of which at various times of the year can be seen hanging or laying out to dry.
Click Here To Purchase A Print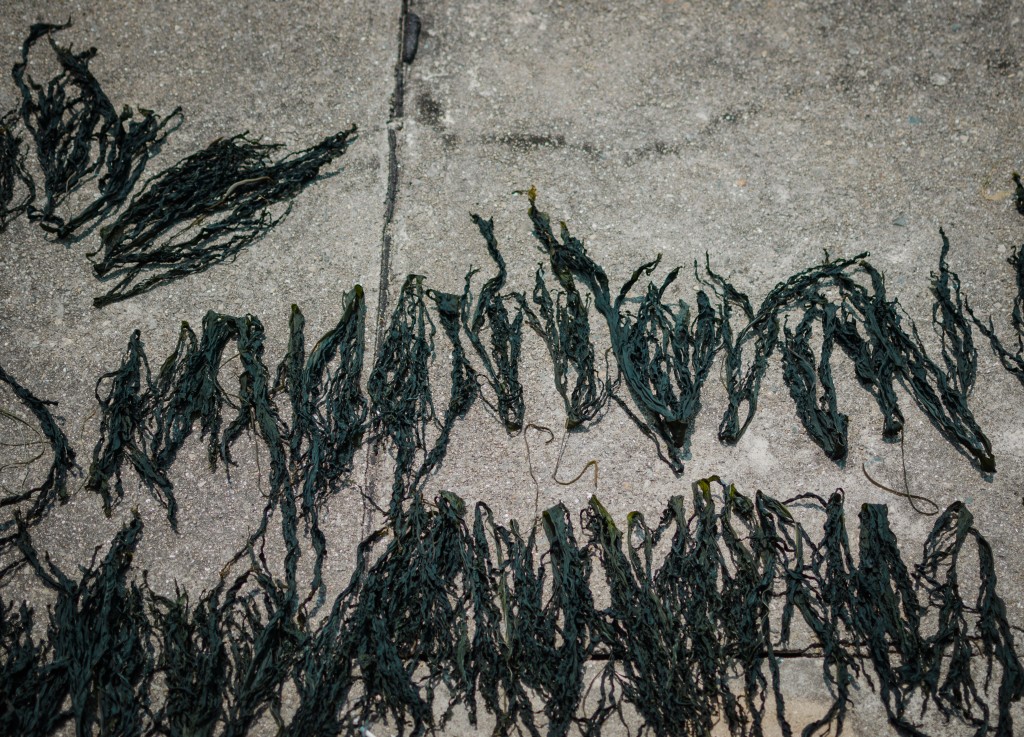 Click Here To Purchase A Print
The little fishing village of Shimotsui is a place easy to overlook, perhaps even by those who live there. No doubt many a young person has longed to escape these tiny streets and seemingly vague existence they may find themselves in. But as a foreigner walking those streets, as a foreigner who worked in this town each day for a year, I see great value in it. The peace and quiet, the hard working spirit, and the deeply rooted Japanese culture you experience here are marvels of their own; treasures money can't build, which will cast shadows for generations to come.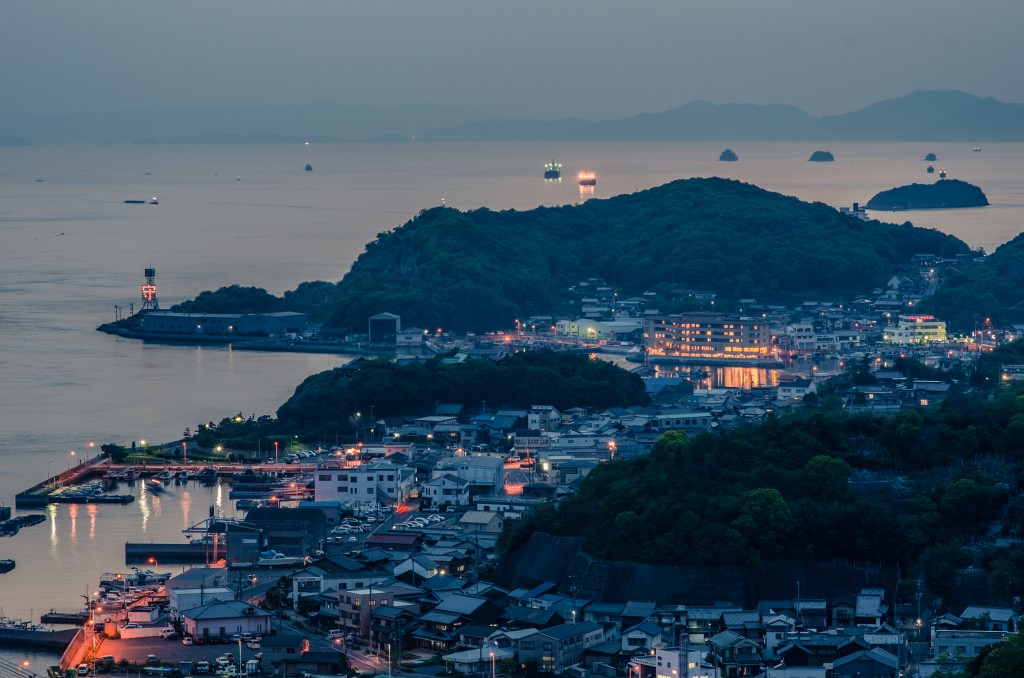 Click Here To Purchase A Print