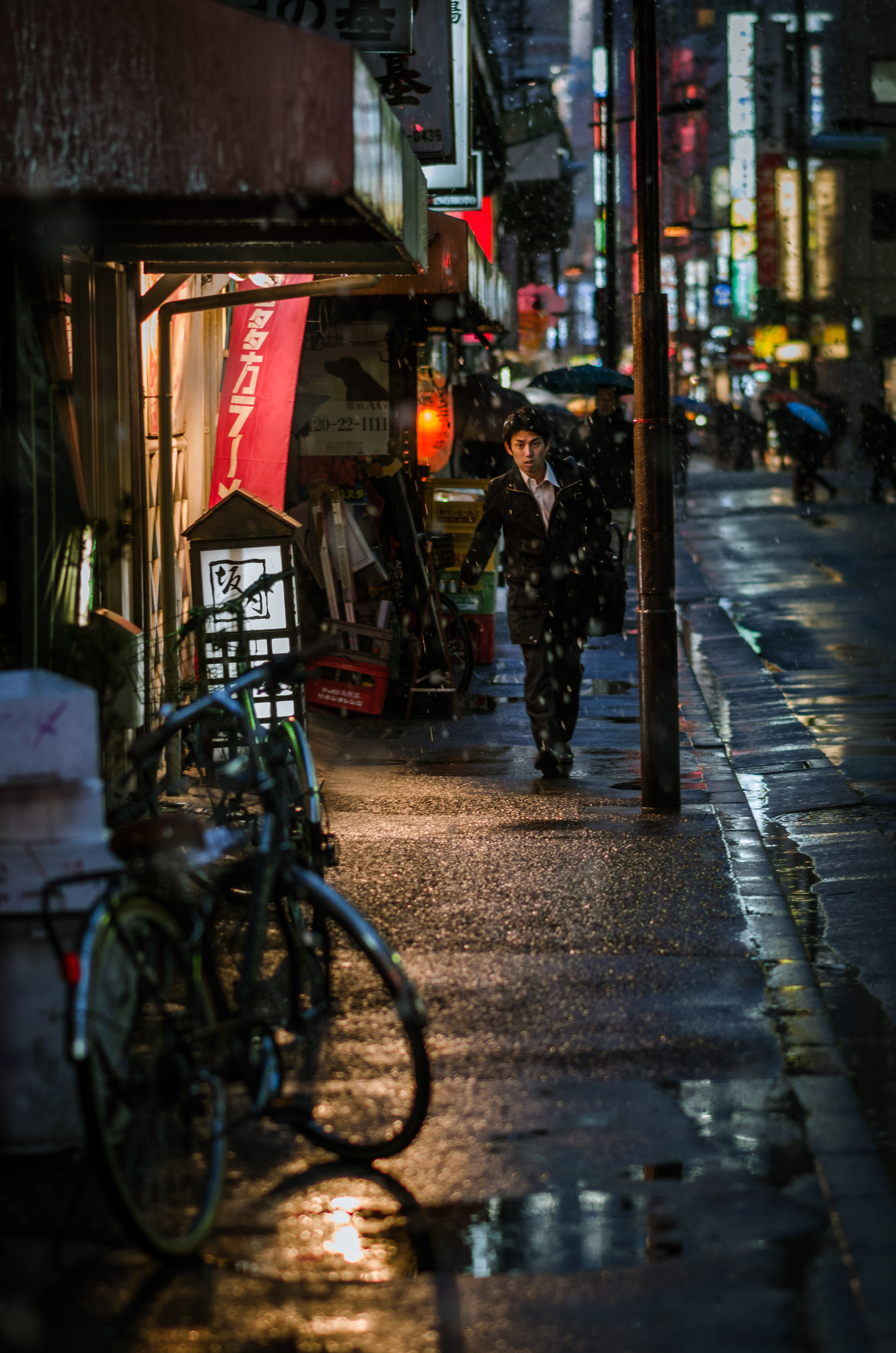 Although Spring is just around the corner here (actually it's officially tomorrow!) but today it is rainy and feels much like Winter. I suppose that's fitting for the end of this Winter, as it's been quite cold and we even got a lot of snow. I took this photo during the first snow in Tokyo this year. Although it didn't really stick or accumulate at all as it did later on, it still makes for...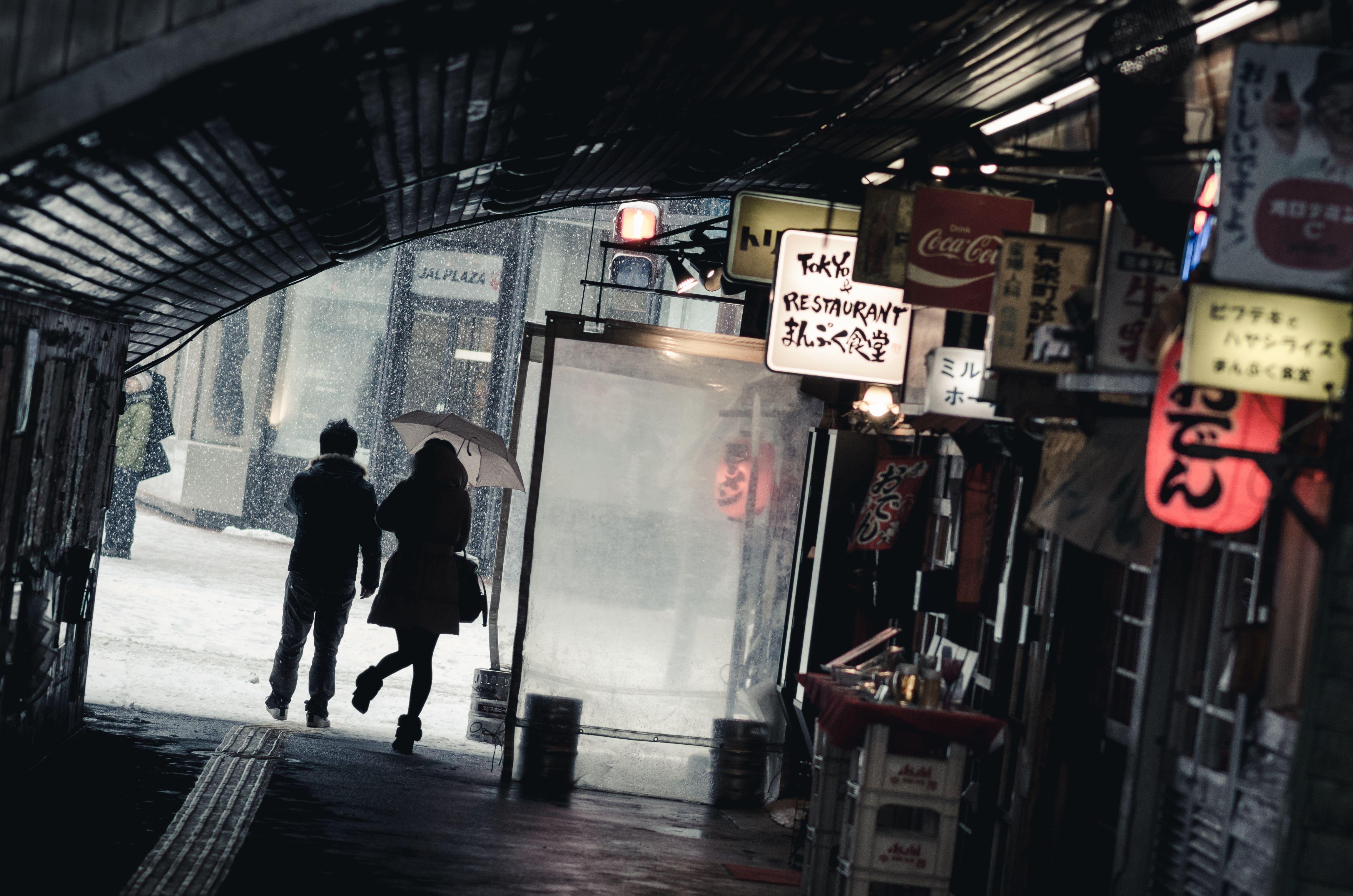 Someone in Japan has been doing the snow dance this year apparently! Perhaps the lady in this photo? We saw the first snow falling back in December, although that time it didn't accumulate at all. During January it didn't seem like we'd see much but ever since February hit, it's been crazy! It's snowing again today in fact! Although, unfortunately this time I don't have my camera as it is in the shop for repairs...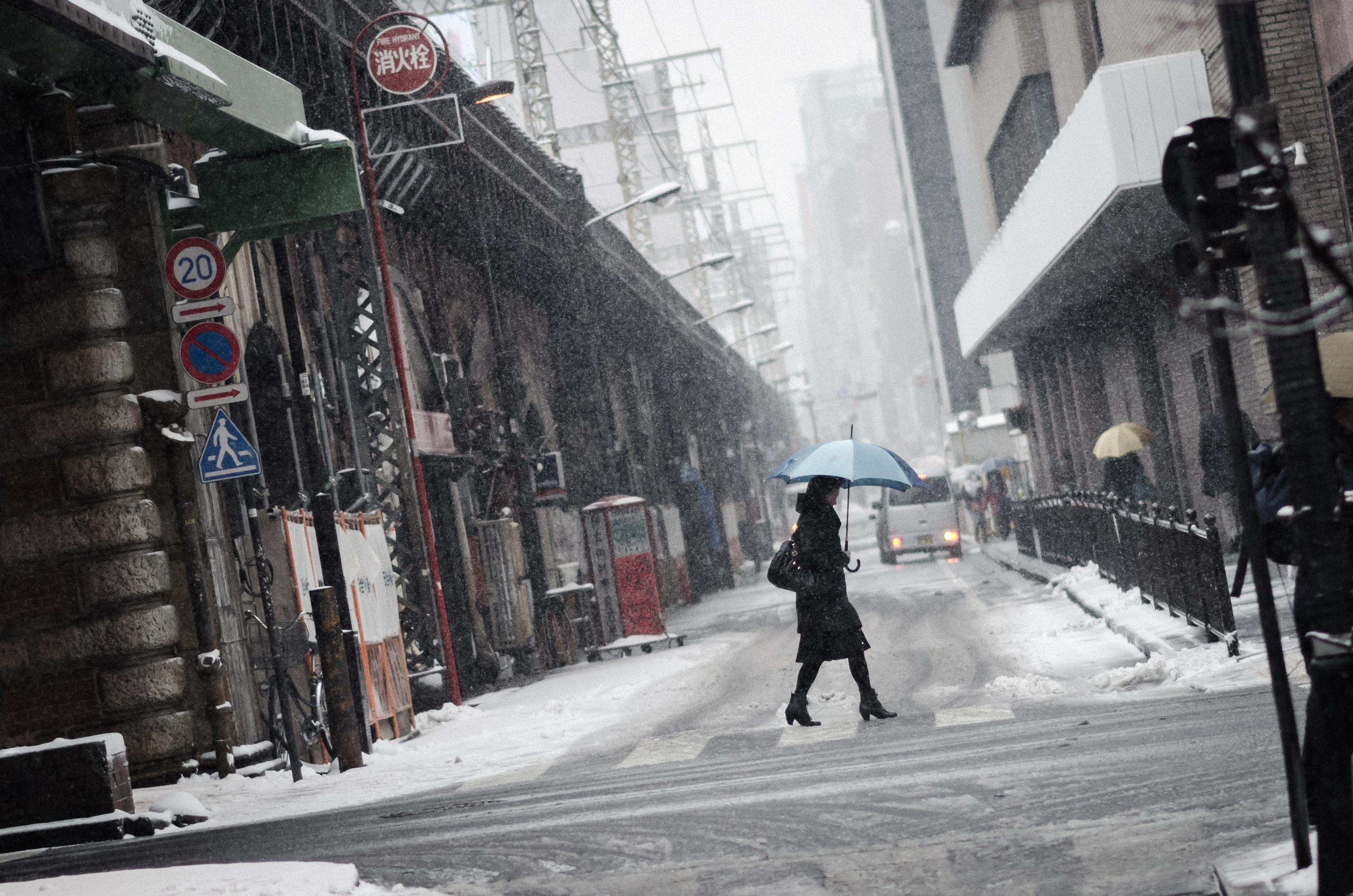 Today, Tokyo had a real snow day. It's been snowing all day long – I don't think it has stopped at all. It has accumulated pretty well, and it's making transportation around the city tough. But, used to snow or not, the Japanese are a tough bunch, and they continue to get their business done. I'm sure this lady was cold (I sure was!) but she was roughing it through the weather, heading somewhere important...
For Christmas one of the presents I received was a new 85mm f/1.8G for my Nikon. It's actually an FX lens, and while I'm still using the cropped sensor D7000 at the moment, it works great on it. But on the cropped sensor the 85mm ends up being actually a zoom of over 100mm (I think, I haven't actually done the math). Anyway, today it snowed around the Tokyo area, so I took the chance...