About the Waterfalls In The White Mountains Workshop
This is a one-day intensive workshop, focused completely around waterfalls in the White Mountains of New Hampshire. The White Mountains National Forest offers a great selection of waterfalls to choose from, each with its own unique natural beauty. With only 5 maximum participants, this workshop will have a pleasant small group atmosphere, which will allow Les plenty of time to answer your individual questions, and also help us keep out of each other's way while we shoot! During the workshop, you'll learn things like: best settings for waterfall photography, how to compose for waterfalls, what filters to use for photographing waterfalls, and much more! Additionally, the workshop will end with dinner together at a local restaurant, after which Les will spend time covering post-processing techniques for waterfalls. If you want to learn how to create amazing waterfall images, this is the workshop for you!
About Leslie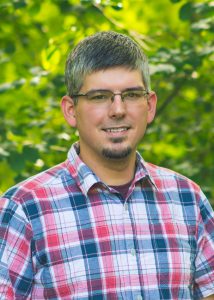 Les Taylor is a New England based photographer specializing in landscape and travel photography. He has done photography assignments for major travel companies abroad such as Japan Travel and GaijinPot, and his work has been featured in publications like National Geographic Traveler, Jetstar Magazine and Florida Trend Magazine. Additionally, he is a photographer for Stocksy United where he licenses many of his images. Les has years of experience in photography, and has led many photography workshops over the years. Between his background in communication and his love for photography (and especially waterfall photography), Les is the prefect guide for this photography workshop in the White Mountains. He is excited to help you learn and create stunning images for yourself!
Dates & General Schedule
Date: Saturday June 9th, 2018
The session begins at 8am. The meeting location will be given to participants after registration. The workshop ends after our evening post-processing session. How many and which waterfalls we visit depends on the day's conditions.
What You Need
DSLR or mirrorless camera with interchangeable lenses
Sturdy Tripod
All-weather protection for yourself and your gear (we will continue shooting in the event of light rain)
Good outdoor shoes (rocks around waterfalls can get slippery)
A detailed list will be emailed to participants prior to the workshop.
Cost
The total cost for this 1-day intensive photography workshop is $199 (USD) per person. Participants are responsible for their own meals & transportation during the workshop. Transportation will be managed by carpooling as much as possible.
Cancellation Policy
A 75% refund ($150) will be given if your spot is able to be filled. Otherwise, no refunds are available.
Please contact me if you have any questions. Look forward to meeting you and shooting together!
---