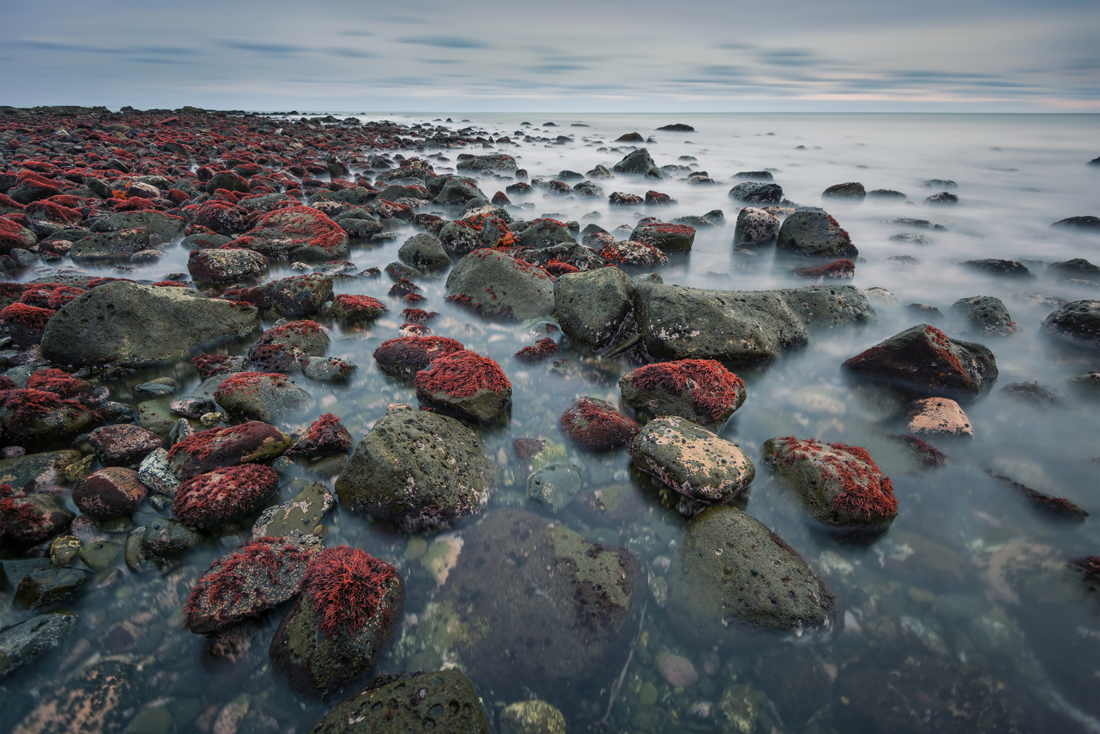 Feels like a long time since I last posted! And really I guess it has been, but for good reason – my third child and first son was born this past week. As you can imagine I've been quite busy (in a great way) with the new person in the family, but now I'm back and ready to share not only a new photo but also a new video tutorial. This photo comes from Japan's...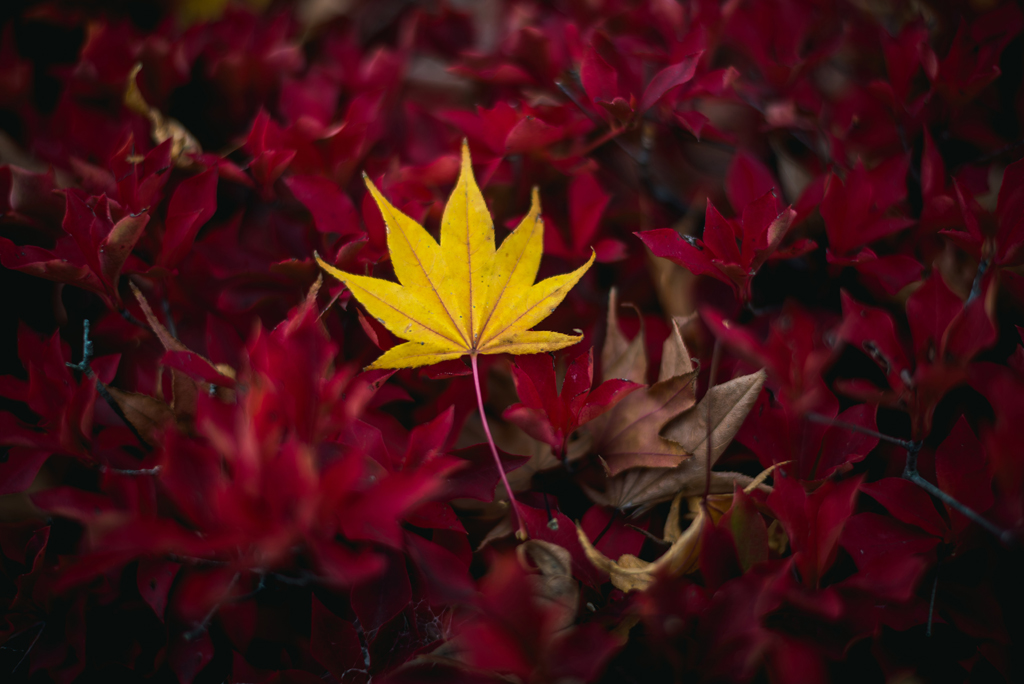 I love when colors naturally contrast so well in nature. While exploring around Lake Kawaguchiko near Mt Fuji in November, I found this yellow autumn leaf laying on top of a deep red bush. Thanks to the overcast sky, the lighting was perfect for the shot. Personally, I usually prefer overcast skies for shooting autumn colors. There are exceptions, but I've found that in the stronger light of a clear day, the colors can get...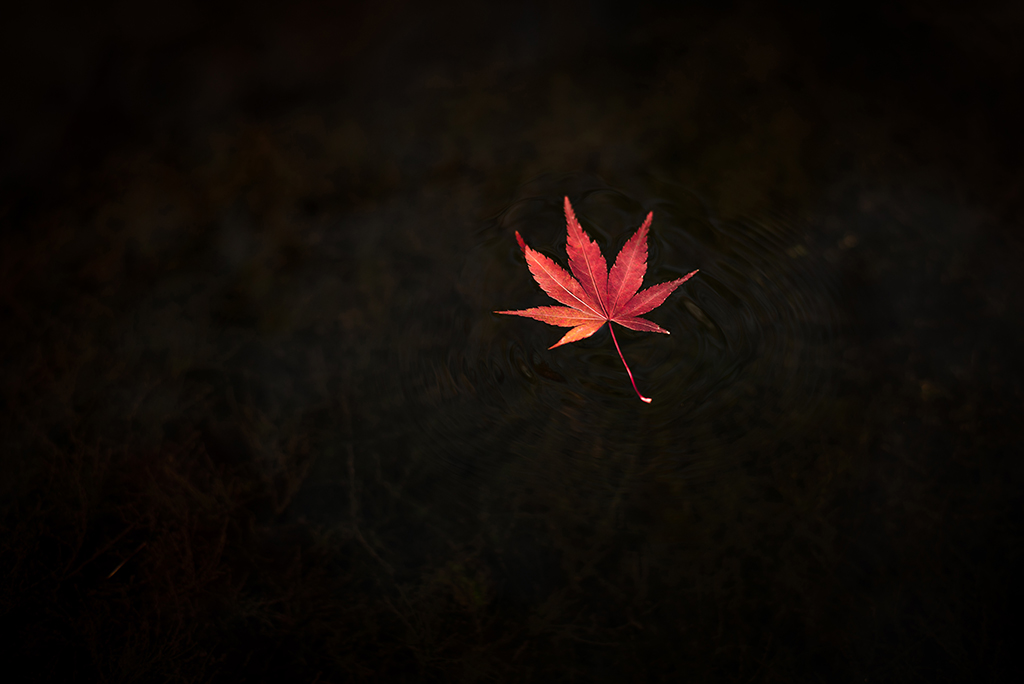 While exploring around Kumoba Pond in Karuizawa earlier this month, I found a great spot where the leaves could float atop the water and catch the light perfectly. Unfortunately, there weren't enough leaves going by on their own to get the shot that I wanted, so I had to improvise a bit by finding a good leaf nearby and placing it in the water myself. Due to the inconsistencies in the current it took several...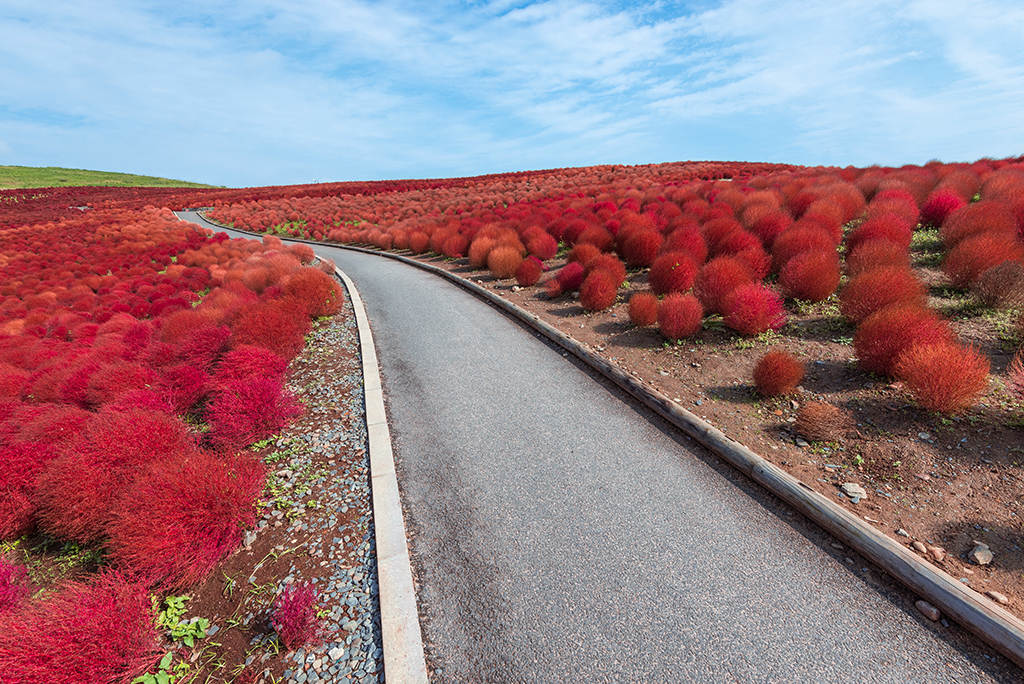 Earlier this week I took a trip with my oldest daughter to the Hitachi Seaside Park in Ibaraki Prefecture. If you've followed my work, you may remember some photos from there during a past spring, when the fields there are covered in blue nemophilia flowers. It's a truly magical sight! In the autumn, they cover these same fields with kochia – the small red bushes you see in the photo below. They start off green,...