About the Pensacola, Florida Photography Workshop
Join photographer Les Taylor in the beautiful city of Pensacola, Florida for this mid-winter photography workshop. Pensacola is a city rich in history and culture, and boasts its share of beautiful Florida beaches as well. In fact, Pensacola's beaches have repeatedly been voted as some of the most beautiful in the country. During this 3-day photography workshop, you'll get to take all of this in with your camera. Along with the incredible scenery, you'll also have the opportunity to enjoy the delicious local flavors of the Gulf Coast. As a Pensacola native, Les is excited to take you to some of his favorite locations in his beautiful hometown. This is the prefect winter getaway for any photographer, and a great opportunity to enjoy one of the true jewels of the South.
About Leslie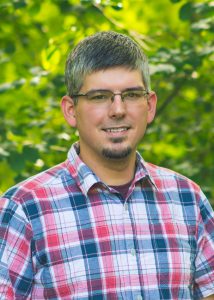 Les Taylor is a New England based photographer specializing in landscape and travel photography. He has done photography assignments for major travel companies abroad such as Japan Travel, and his work has been featured in publications like National Geographic Traveler, Florida Trend Magazine, and Pensacola Visitors Guide. He was also a featured photographer as part of Nikon's "Nikon 100" celebrations. Presently, he is a photographer for Stocksy United where he licenses many of his images. Les has years of experience in photography, and has led many photography workshops over the years. As a Pensacola native with a background in communication and a passion for photography, he is the prefect guide for this workshop. He is excited to show you all that his hometown has to offer!
Dates & General Schedule
February 21 – 23, 2018
Weather conditions greatly impact the best options for photography each day, so our schedule will be highly flexible based upon conditions. That said, here is a basic overview of our workshop schedule:
Wednesday, February 21: Meet & greet at local hotel at 2pm, afternoon session, dinner together + post-processing session
Thursday, February 22: Shooting from sunrise to sunset, dinner together with group + post-processing session
Friday, February 23: Shooting from morning to sunset, dinner together + image critiques.
Cost
The total cost for this 3-day photography workshop is $699 (USD) per person. The cost covers any entrance fees. Participants are responsible for their own lodging, meals, and transportation during the workshop. Group transportation will be managed via carpooling.
Cancellation Policy
Cancellations on or before January 1st will receive an 80% refund. No refunds after January 1st. However, if I can fill your spot after cancellation, you will receive an 80% refund regardless of when the cancellation happens.
Please contact me if you have any questions. Look forward to meeting you and shooting together!
---
Registration Form