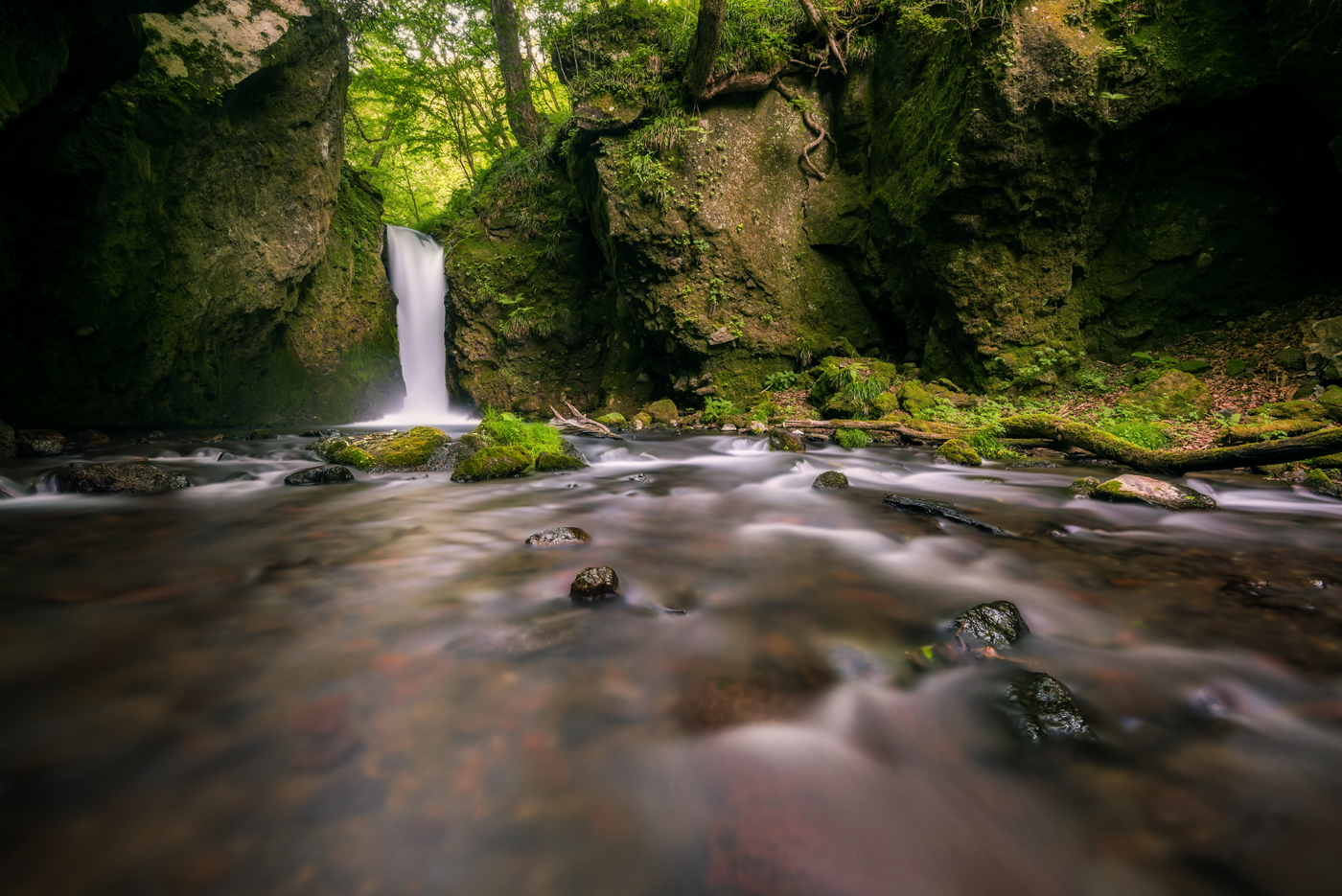 This past week I was able to take part in a church retreat in Nagano Prefecture, which was great in and of itself! But since Nagano is a beautiful prefecture full of amazing natural scenery, I had to take advantage of the opportunity on my way home, which led to a visit to Ryugaeshi Falls (竜返しの滝). This waterfall is just outside of Karuizawa along the Shiraito Highland Highway, and thus easy to access. The nearby... I mentioned in my previous post how, during a recent camping trip, I had spent the night shooting astrophotography shots along Lake Motosu at the base of Mt. Fuji. While I spent the whole night there, my night of shooting didn't actually end until after sunrise. The colors of sunrise begin quite early during the warmer months, being particularly noticeable from around 4am on. This shot was taken less than an hour later, just short...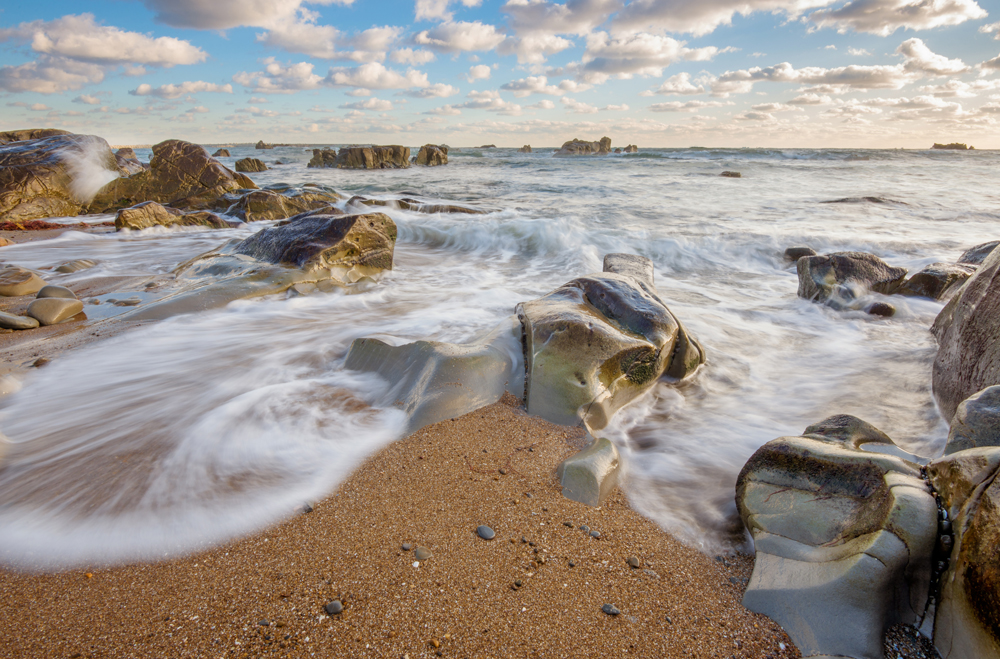 This is another image from my trip to Choshi in Chiba Prefecture last month, and while I like the photo well enough, I'm not totally happy with the composition. As I said in a previous post, I arrived to the coast later than I had intended. This meant I wasn't ready to start shooting until the sun was already up, leaving me to rush a bit once I arrived to try to make something of...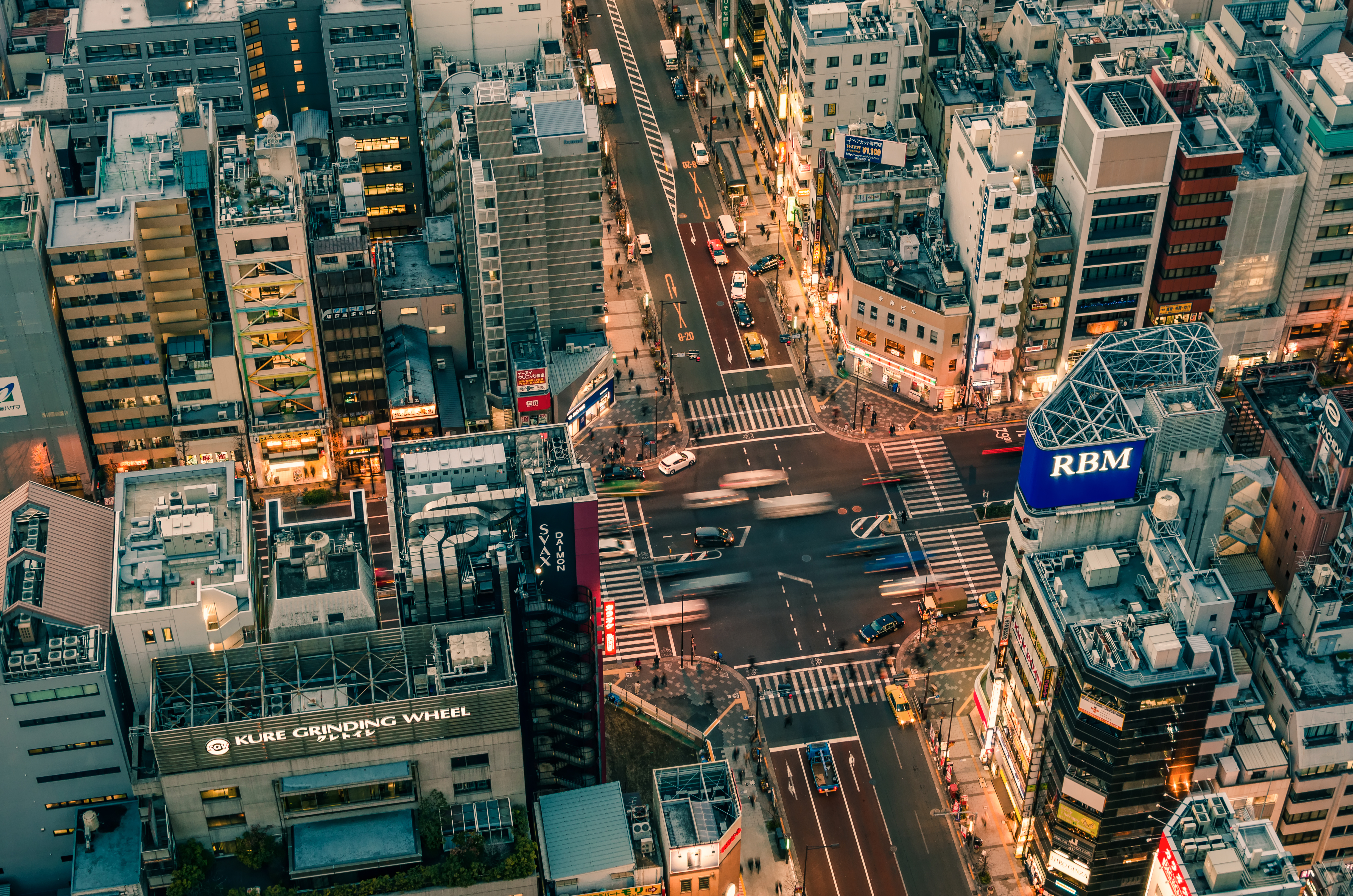 This photo is one I took at the Tokyo World Trade Center early this year. I really enjoy light trails in city photography, but I think sometimes it gets overused, when there are other forms of showing movement that are really great. In this case, I kept my shutter open for just half a second – enough to show the movement of the cars across the intersection, but not enough to create long, flowing light...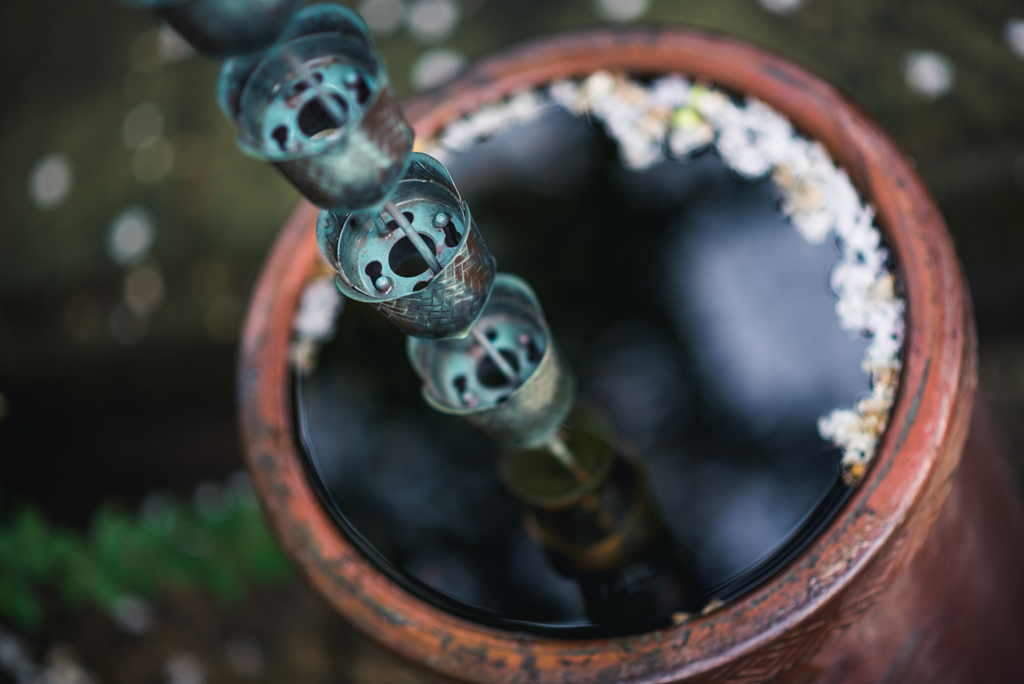 I've been into photography for quite some time. I originally learned on film while taking classes in high school, then bought a DSLR a couple of years after my film camera was stolen in Europe. My first DSLR was the cropped sensor Nikon D70. I bought the D7000 about 6 or 7 years later in 2011, which was also a cropped sensor camera. I've come a long way as a photographer since buying that camera,...