Many travelers to Japan take trips to popular destinations like Tokyo and Kyoto, and not without reason – these areas boast some of the most beautiful and easily accessed locations in the country. Some feel that popular places are not worth visiting and photographing since they've already been photographed repeatedly, but I would not agree with that sentiment. Popular locations become popular for a reason, and every photographer is going to offer a unique take...
This photo comes from my family's trip to Okayama Prefecture several weeks back. I didn't include it in the Kurashiki Evening post, I'm not sure why, but anyway I like it a lot. Sometimes as a photographer it's good to get as low as you can, but in certain places that can be a challenge. Thankfully, along the canal of the Bikan District, there's a small area where you can stand that is below the...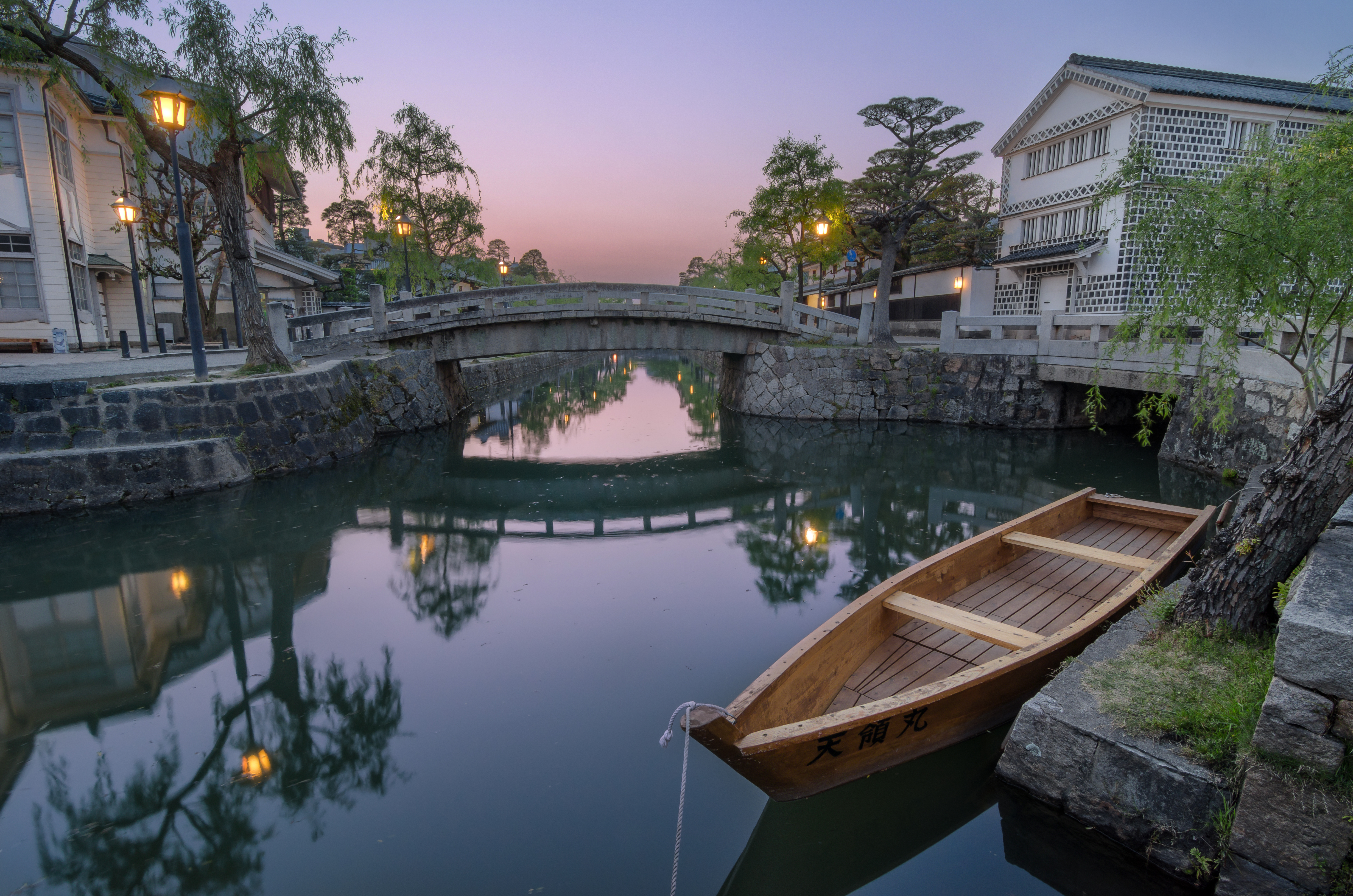 Last week I had the pleasure of paying a visit to Okayama Prefecture with my family. Before we went, I was especially looking forward to photographing some spots I had perhaps neglected when we lived there. One place that was high on my list was the Kurashiki Bikan Historical District. This area is filled with old merchant buildings of the 17th century, and even has no electrical lines running around it in order to preserve...